It's time for another Workbasket Wednesday. We are in the home stretch of the year with testing and IEP season and all the other things going on, work systems become even more essential to our classrooms. Our students have mastered a number of new skills and now they need to maintain them. You also need a variety of tasks that students can practice their skills independently to keep them engaged and to counter the difficulty of testing.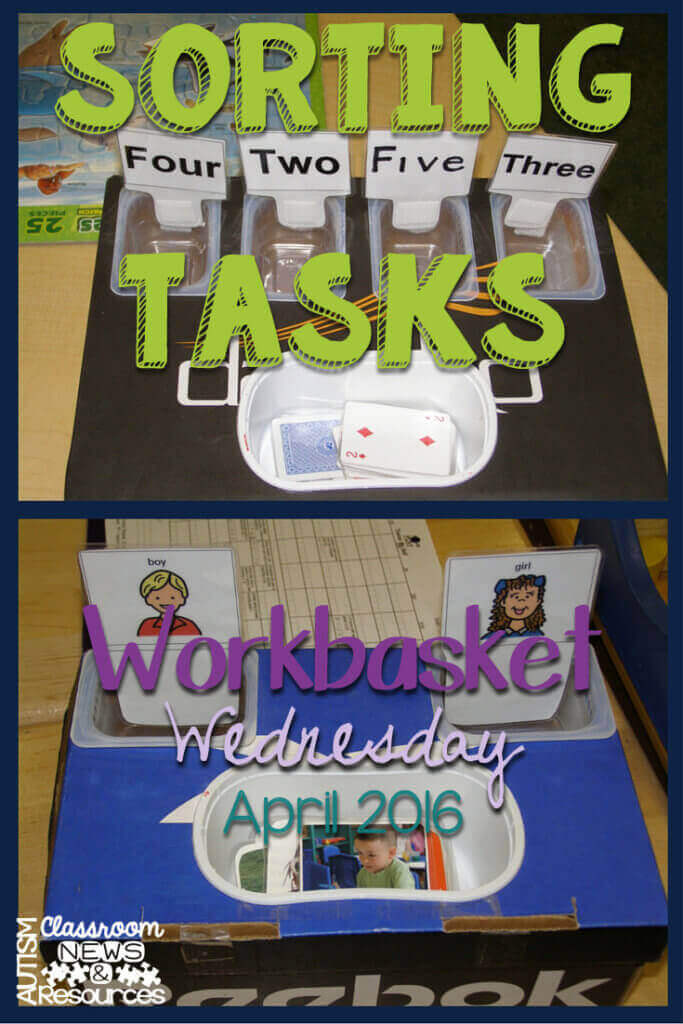 So this month I chose some self-contained tasks that focus on sorting. I like them because they are all one piece–the pieces to sort and what they are sorting into are all one piece. They are made out of cardboard shoeboxes, baby food containers, and baby wipes boxes. The first one sorts pictures of people by boy or girl. The second one uses playing cards as an easy material because they are already durable. In that one the students sort by numbers.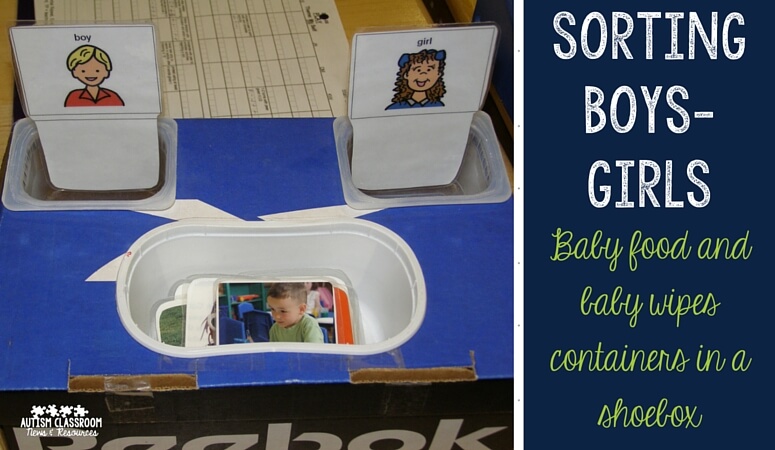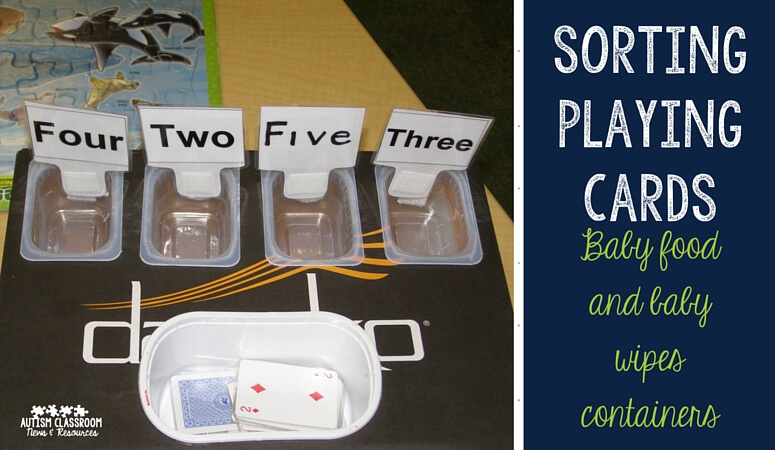 Link Up for Workbasket Wednesday

Have some workbasket tasks you want to share (they don't have to be assembly tasks)? Link up below or share them on social media with #workbasketwednesday and copy me (@reeveautism on Twitter and @autismclassroomnews on Instagram).
Looking for more ideas on work systems and how they can be used? Check out the links below for more posts. And, I wrote about a book about them! Click on the book to the left for an Amazon Affiliate link (see my disclosure policy for more information about affiliate links).
Looking to set up work systems in your classroom but not sure where to start? Check out my Structured Work Starter Kits and Bundles in my store.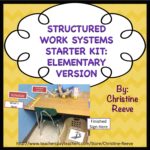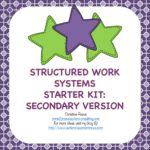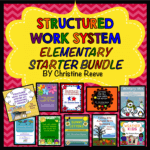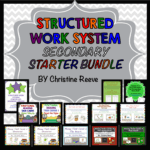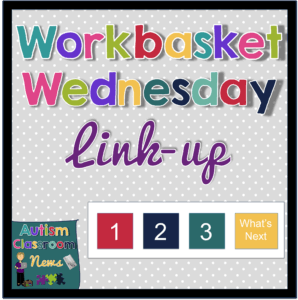 [inlinkz_linkup id=622203 mode=1]
Until next time,