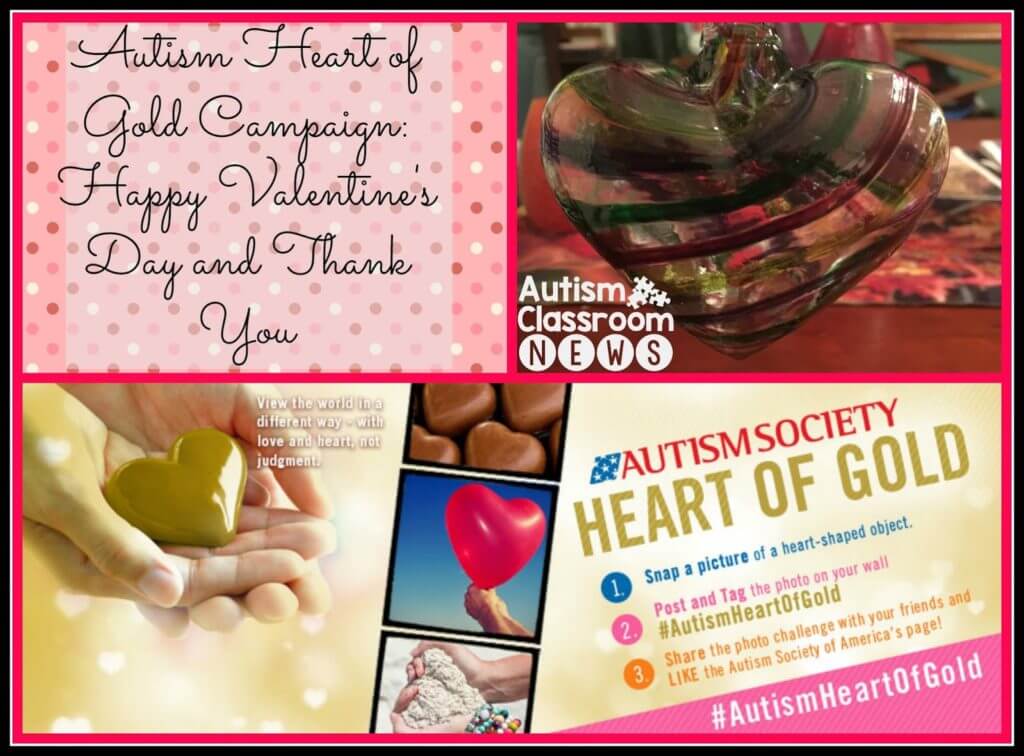 Happy Valentine's Day! As we all know, Valentine's Day is a day of love. We often think of it as being romantic love, but love comes in many forms. I would contend that love is what drives most of us to do what we do for our students. We see them from a different viewpoint than many….we see what they are capable of, we see their potential, and we see (and share) the dreams their families have for them. Thank you for sharing in those visions and sharing YOUR heart with the autism community.
The Autism Society of America has put together a campaign in which they are asking people to share their Heart of Gold and take a moment to look at the world a bit differently. Take a minute to view the world in a different way, with love and heart, not judgment. Find beauty in the everyday. Snap a photo of a heart-shaped object (be it a locket, a valentine or even your breakfast!) and share it on your Facebook wall, blog, Instagram, and/or Twitter with the hashtag #AutismHeartOfGold.
Here is mine: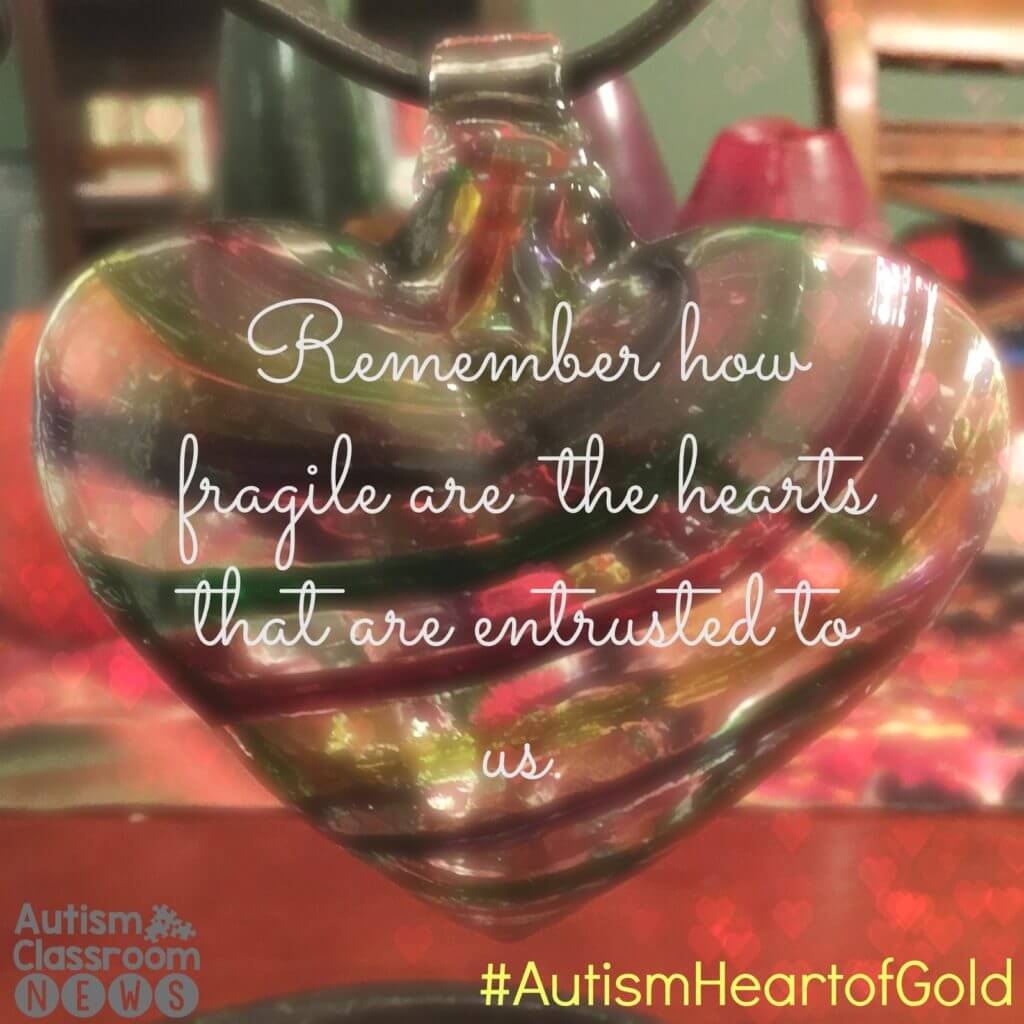 As a sister as well as a professional, it's always so important to step back and reflect on how fragile the hearts are of those who depend on us, who love us, and who we love and support. Whether it's a student, or a family member, or a friend, stop for a moment and think about whether what you plan for them is something that nourishes and helps them grow or something that threatens to hurt their "heart."
The autism community is a unique body encompassing everyone that autism touches. We agree, disagree and often have strong opinions. Let's remember that everyone's heart is fragile and be kind to each other, even when we disagree. Together we can move mountains.
Over the next few days you will see me post about this on social media. You will also see my Facebook cover photo change to include this–feel free to copy it and use it on your profile to encourage others to join in. I look forward to seeing your #AutismHeartofGold posts!
And don't forget to pick up your blogger Valentine from the calendar above every day this month!
Until next time,