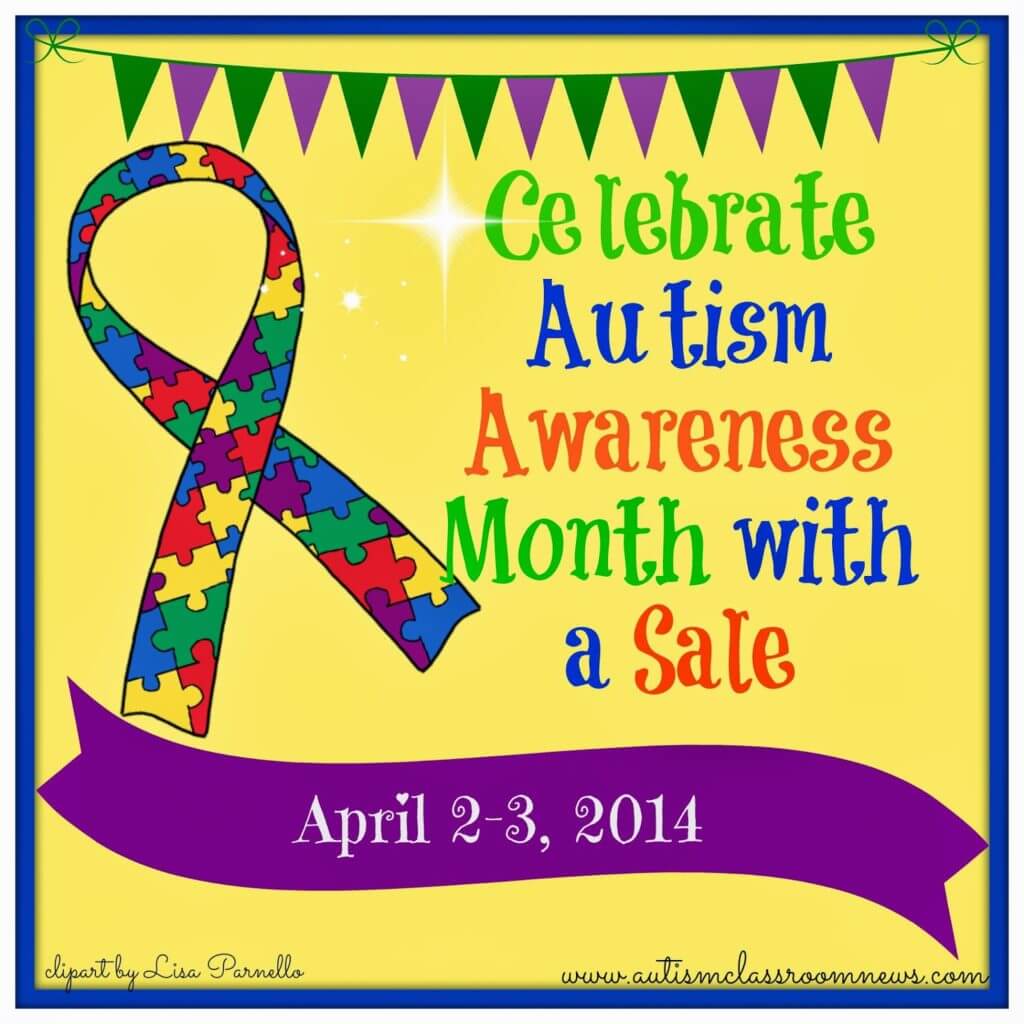 Yep! I am having a sale. In fact, several of us are having a sale to celebrate and get the word out about National Autism Awareness Month. Everything in my store will be 20% for April 2 and 3, 2014. In addition, 50% of all my profits from this week will be donated to the Autism Society of America. They use donations to fund their call center that offers someone to talk to and connect with for anyone who needs some support or information about autism.
So, if you are a buyer, check out the stores below that will be having sales on some or all of their products on April 2 and 3.
If you are a seller having a sale, link up your store to the site below and feel free to grab the button above if you want as well!
Until next time,