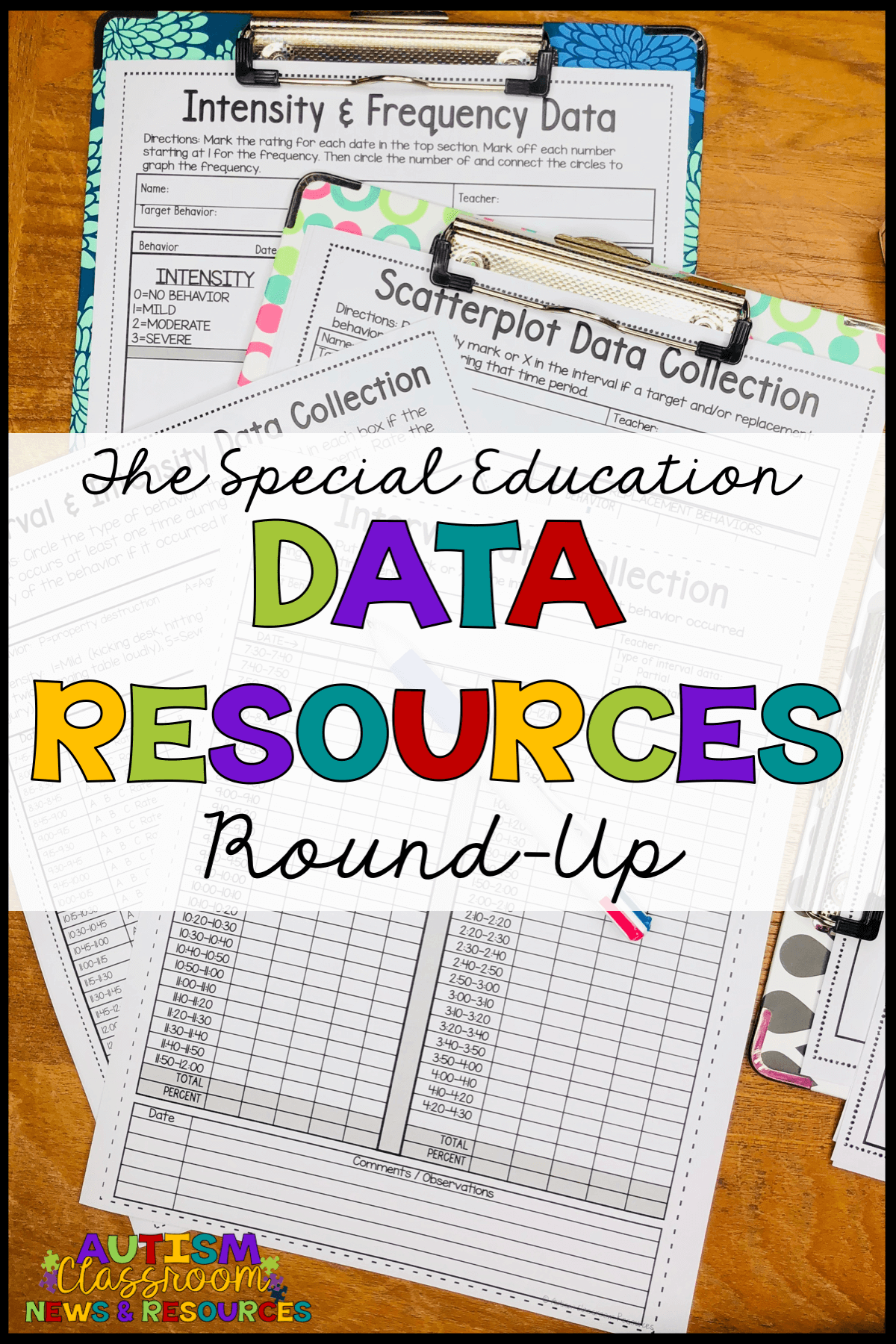 Collecting and using data in the special education classroom is probably one of our biggest challenges. Trying to balance data collection with engagement and instruction with the students….seems impossible. But, if you plan for it, it IS possible.
It's time to round up the special education classroom data resources across the blog. This will be a growing post over the years. As I add posts about data collection and data analysis, I will add the links to this post for easy reference.
Skill-Acquisition Data Resources
Skill-acquisition or instructional data collection is probably one of the most unresearched and complex areas of working in a special education classroom. Surprisingly, there is very little research on it. However, overall there some main points worth noting.
check

Taking data is of course critical for demonstrating student progress in the special education classroom.

checkTeachers who analyze their data regularly have students who make more progress (Jiminez, Mims & Browder, 2012).
check

More data and more detailed data is needed for problem solving than just for documenting or monitoring progress (Farlow & Snell, 1994)
Instructional Data Collection
FREE DATA WEBINAR AVAILABLE NOW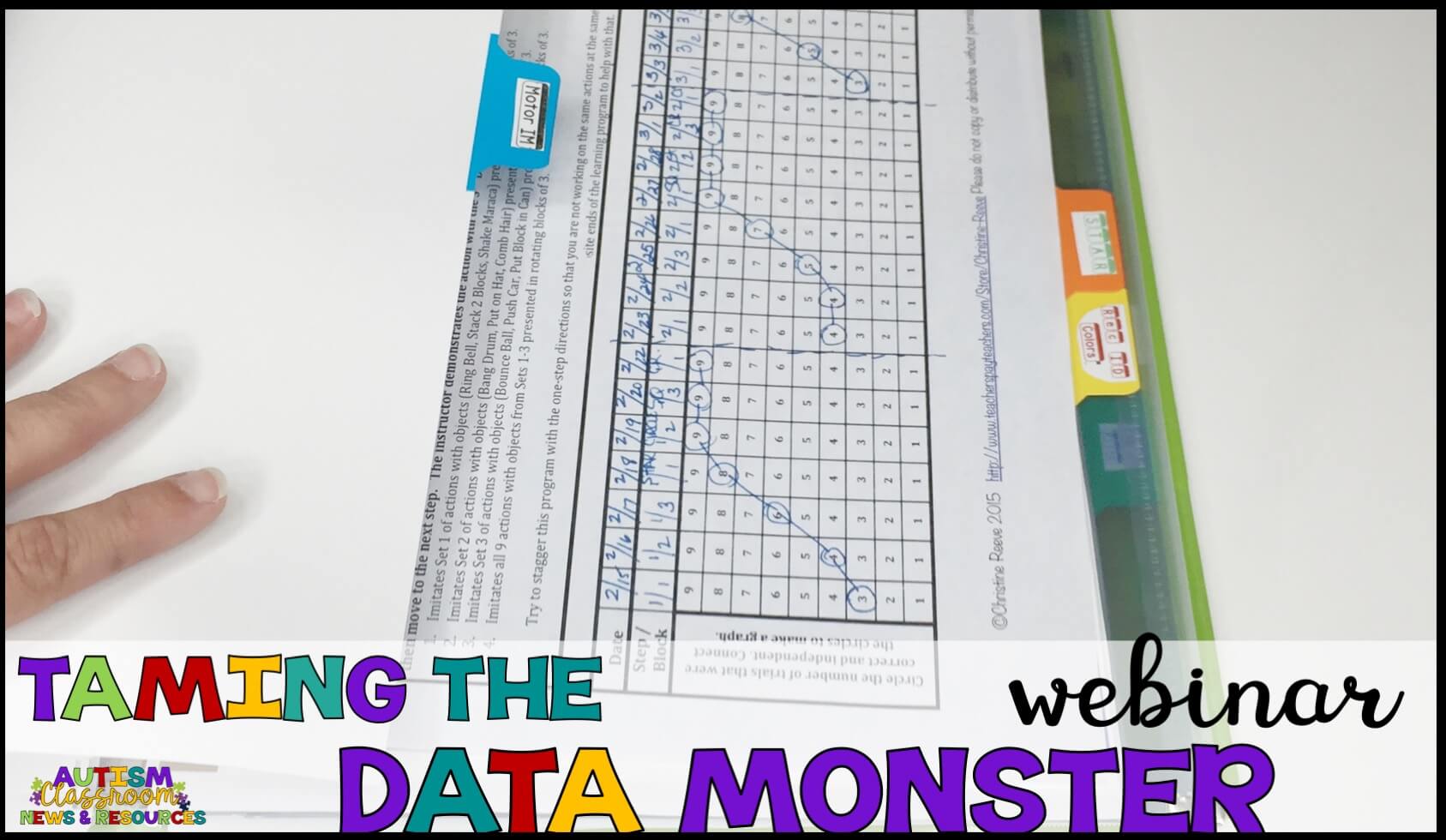 Looking for more ideas for data collection? Find out more and sign up!
Analyzing Instructional Data
Organizing Your Data
One of the areas that is particularly tough with data is knowing how much you need to keep and how to organize it. In the post below I give an overview of a program notebook and how I organize it. And there is a video from a Facebook Live I did about it in the post!
Data on Challenging Behavior
Next up is a series on taking and using data for the functional behavior assessment and behavior support plan process. This was part of a larger series about addressing challenging behavior.
Editable Behavior data sheets
Looking for data sheets that self-graph? Or quick and easy behavior rating data sheets?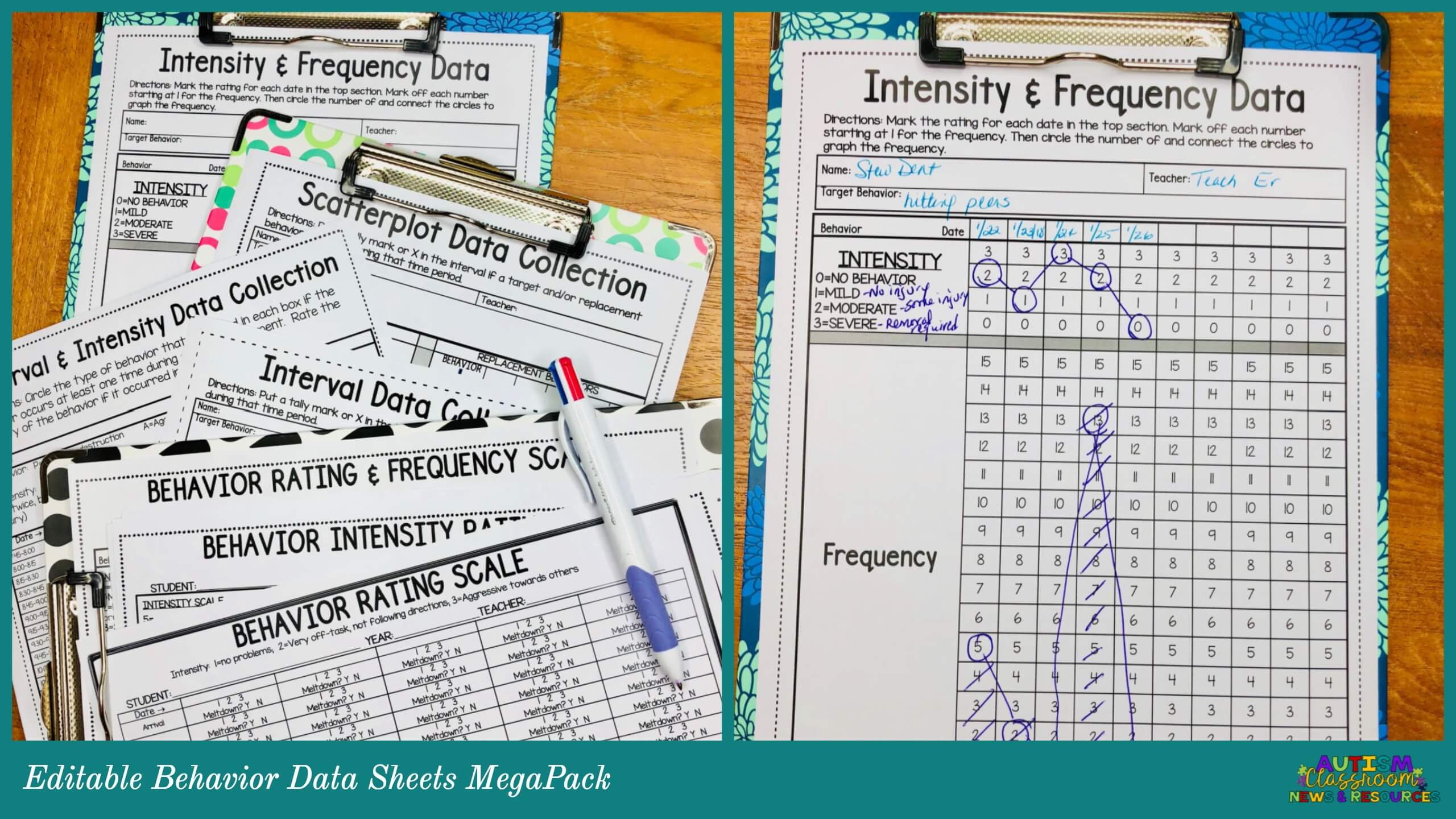 Looking for More Ideas on Collecting and Using Data in Your Classroom??
take the taming the data monster course
in the Special Educator Academy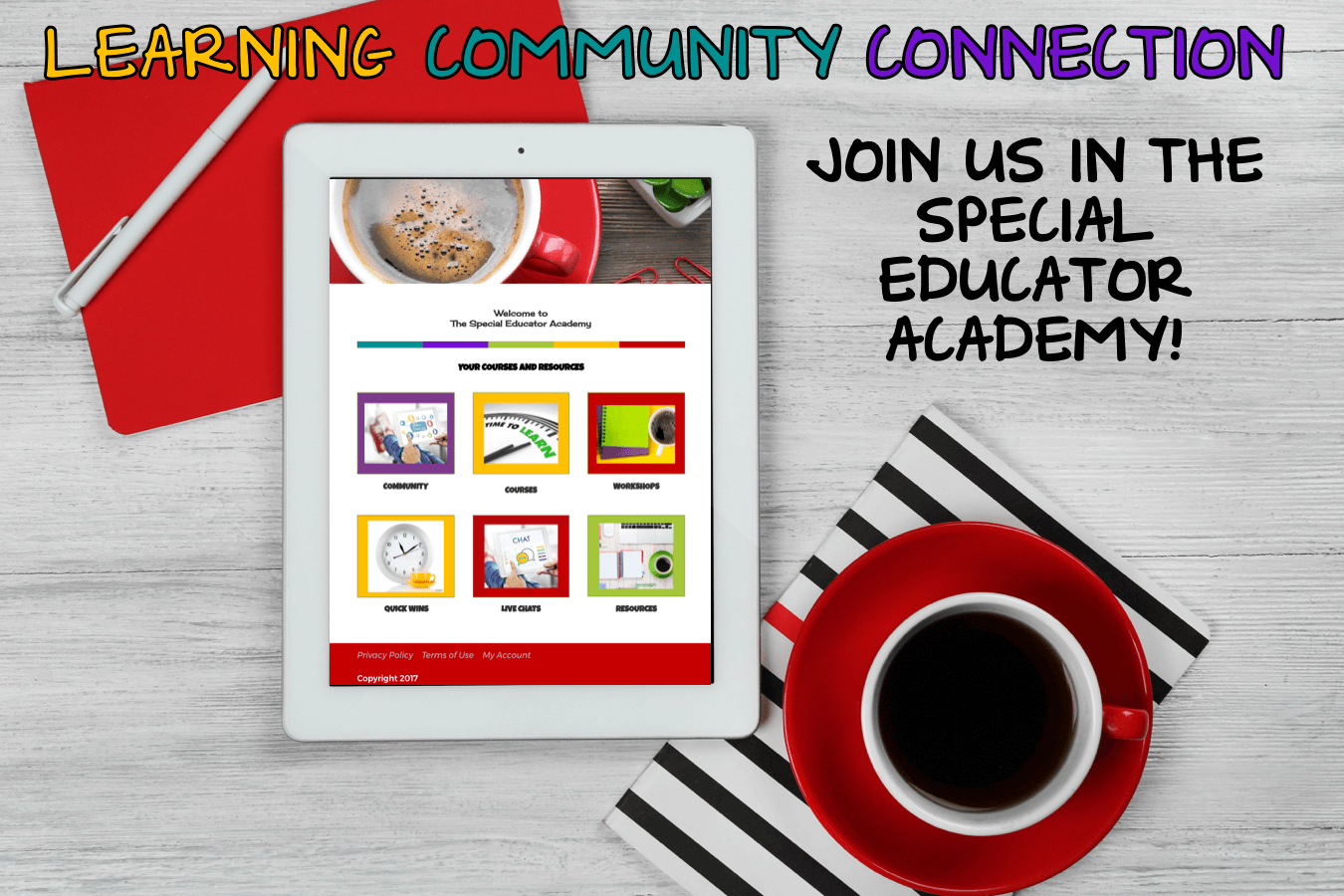 Until next time,