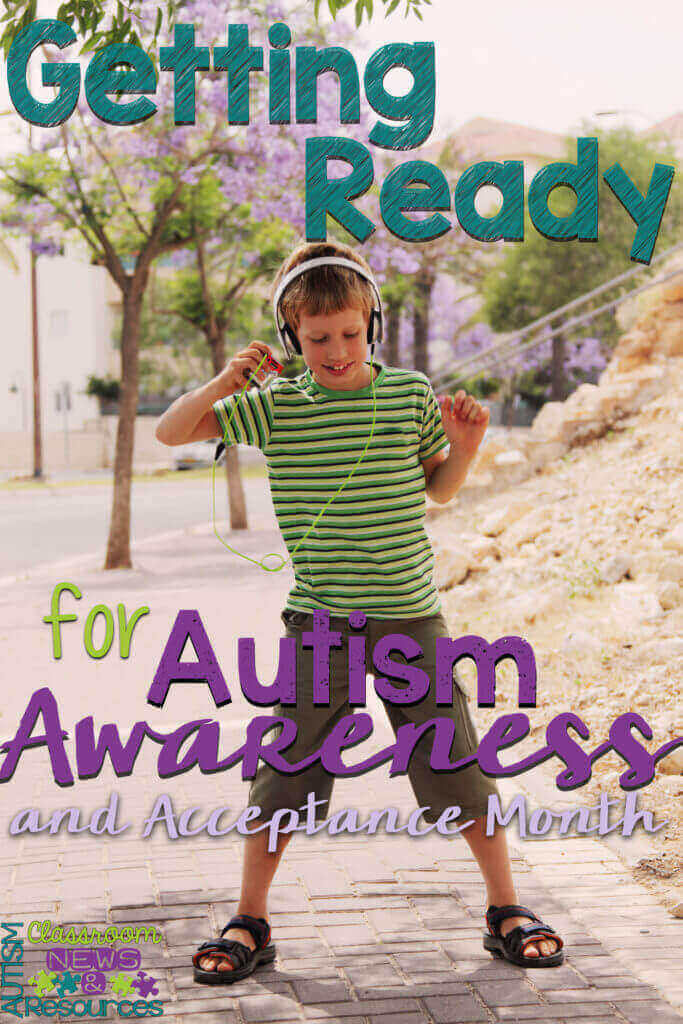 As many of you no doubt know, April is traditionally Autism Awareness (or Autism Acceptance) month. Clearly on this blog, everyday is Autism Awareness AND Acceptance month. However, this is the time of year when we have an opportunity to be more out in front to help people understand everything autism. Most of you know that I have been working in autism and related disabilities for more years than I care to admit. Many of you may not know that I also have a sister on the spectrum. You can check this post to read more about what my sister taught me and how I came to do what I do.
Over the years I've approached it in different ways. I try to be acutely aware of the autism community (individuals on the spectrum, families and professionals) and their feelings in recommending ways to raise awareness. We are a large community made up of all different people playing different roles. This can sometimes make us divisive and sometimes bring us together. April is a reminder that we are all in it together and we all need to have respect for others' perspectives. Part of that means recognizing and respect what people on the spectrum feel.
This year I thought I would get a jump on things and share some ideas and information you can access to help you share your enthusiasm about autism acceptance with others.
5 Things You Can Do to Share About Autism
Change your social media profile picture
You can download some free social media profiles I made a couple years ago that will fit your Facebook profile. For reasons I talked about here, I focus on the puzzle ribbons as a way to show support. I am not a big fan of "Till all the pieces fit" because it implies that individuals with autism are missing a piece. The puzzle ribbon is one of the oldest symbols of autism, being adopted in 1999. Instead, I think of the puzzle as an indicator that we all have to find a way to make the pieces that we have fit. Social media profile pictures are a good way to raise interest of friends and family who may ask you more about autism.
[Tweet "I think the multicolor puzzle ribbon represent the wide range of individuals with autism and those who love them all fitting together in one community."]
Read a book and plan activities to build empathy for differences with your students
You can set up stations or activities with the students that mimic some of the difficulties that students with autism might have. The activities in this lesson plan from Autism Ambassadors of NJ are great and I really like #3, understanding what is expected of you. They also have some good books if you want to read a book about autism to your students. Think about asking a parent of a child to come and talk about what autism means to them. For older students, think about working with an individual on the spectrum to share their experience with the class focusing primarily on what their strengths and gifts are. This can be empowering for the student with ASD and their friends.
Ask to present at a faculty meeting and do awareness activities
When doing a training in What is Autism? we used to set up experiences where we tried to imitate some of the sensory overload and difficulty that individuals on the spectrum often experience. So we would play loud heavy metal music in one corner and a child's song loudly in another. We would have a trainer walk in one door to the room and out another door announcing the busses arriving for dismissal. Then we had another trainer stand at the front of the room and read a second grade text book or a kindergarten text, depending on our crowd. After we read a little bit, we would stop the noise and ask comprehension questions about the book. Of course the audience could rarely answer them because they couldn't focus. And we would respond the way many teachers would: "What do you mean you can't tell me what was read? Weren't you listening? It was a second grade book, surely you can understand it!" It's an eye opener for many faculty members about what some of their students might be battling just to sit in their classrooms.
Share Your Story
Share your story of how you got involved with autism, whether it was through a family member or experience in a camp or however you came to be doing what you do. Write it out and share it on Facebook. Make a video and share it on your Facebook page or Instagram. However you do it, share your story…you'll be amazed who you might inspire.
[Tweet "Share how you came to the autism community. You'll be amazed who you might inspire."]
Volunteer or Donate
Consider volunteering or donating to an organization that serves autism in your community. It might be a local Autism Society affiliate or an organization working with autism in your community. And while you are at it, bring a friend. If you can't locate an organization to donate or volunteer with, I highly recommend the Autism Society and you can read why here.
Whatever you do, I hope that you can share your enthusiasm for the autism community with someone this month. I will be back at the beginning of April with a few surprises to help make it a month we can celebrate! Until then, you might want to check out some of the links in this post…
Until next time,