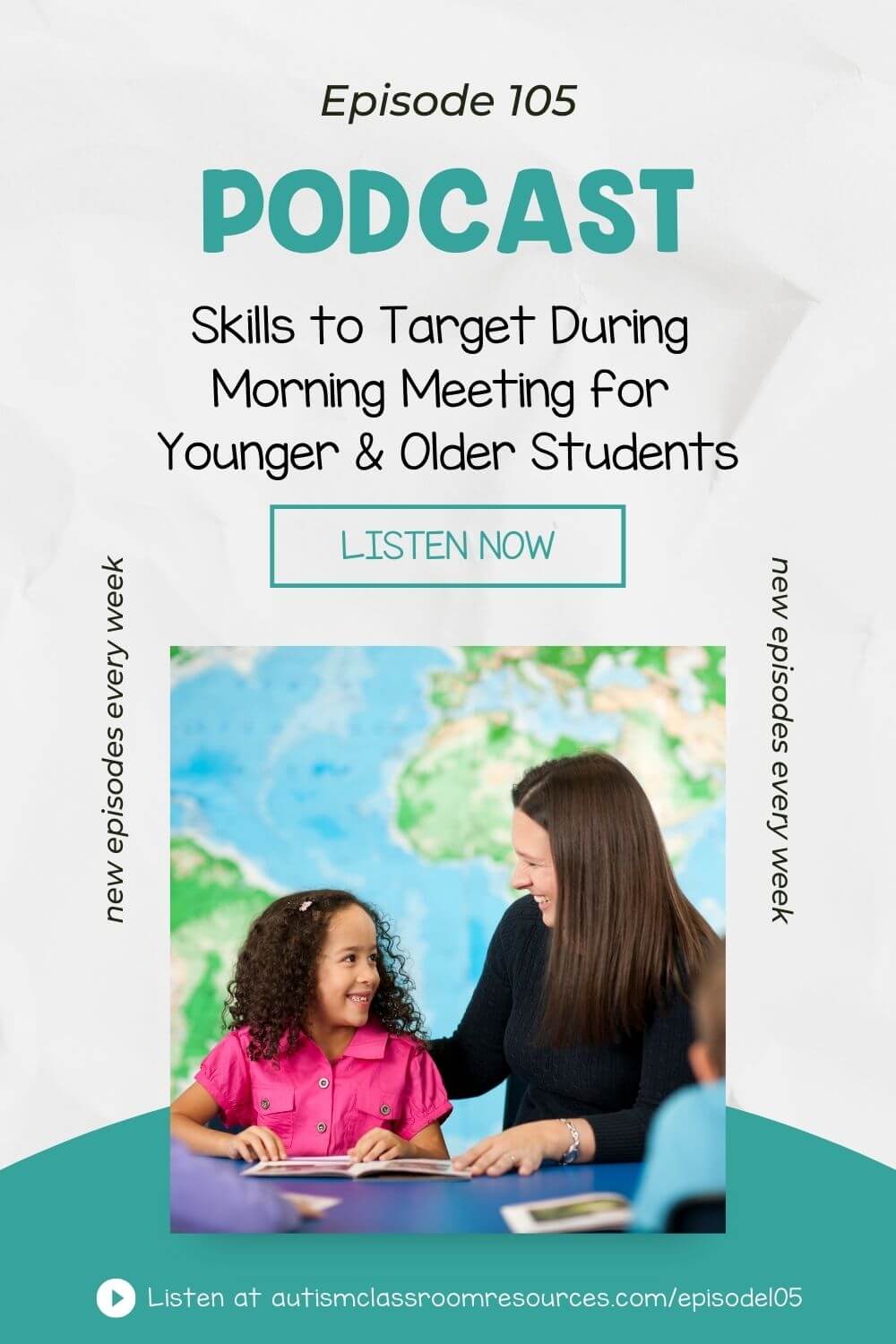 Circle time or morning meeting? While what we call it depends on the age of the students, the need to effectively teach skills during this time is still the same. So in this episode, I discuss the importance of targeting both curriculum skills and individual goals for various age groups, as well as the kind of skills to teach.
2:26 – Why circle time/morning meeting is a good time to address curriculum goals
3:08​ – Five common areas to consider regarding general goals of morning meeting for the group
4:07 – The three different types of instruction I use for daily scheduled activities
6:02 – Discussing specific skill targets to meet in group instruction
8:35 – Ways to implement social skills for younger and older students
12:10 – Ways to implement communication language and learning readiness skills for all age groups
Join us inside the Special Educators Academy for your 7 day free trial.