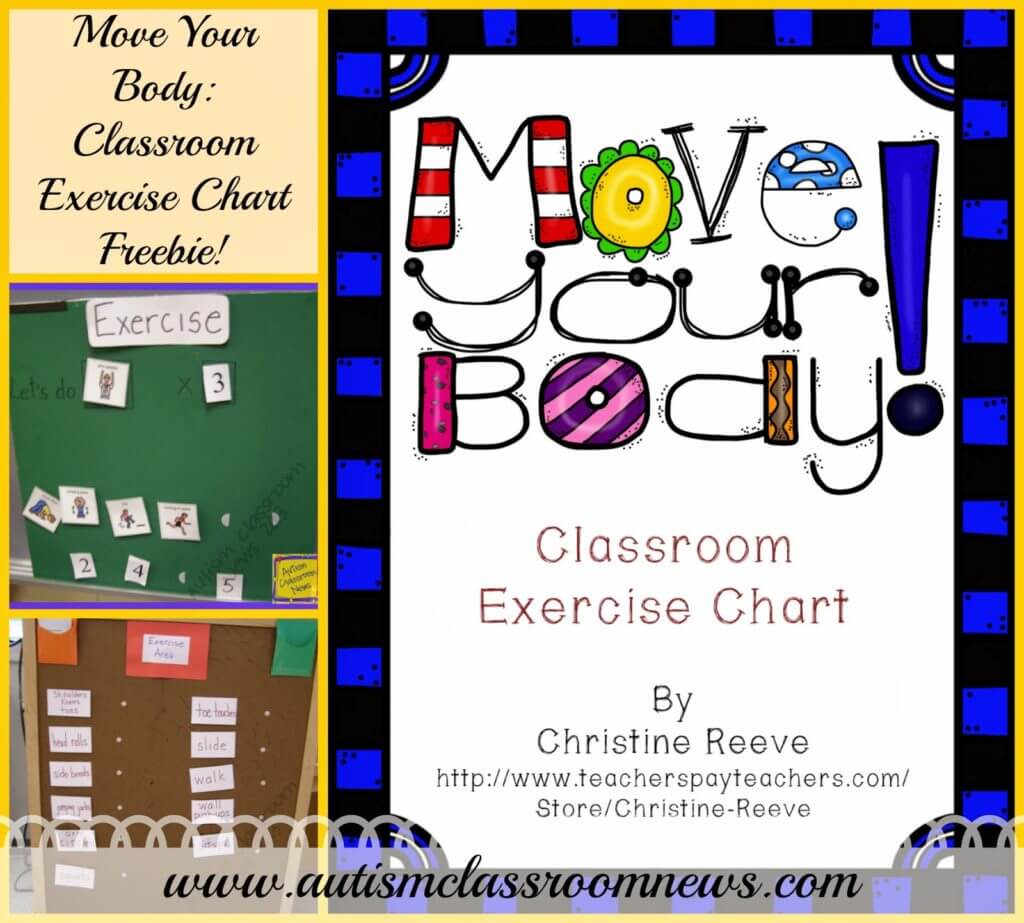 As I talked about in my last post, I've got a number of students struggling with different types of anxiety and behavioral issues right now. Not sure why it all happens at the same time, but it does. I've talked in an earlier post about how
exercise is an evidence-based practice
and some
strategies for implementing exercise in the classroom
. I shared some strategies that I've seen and used for integrating an exercise routine with visual supports in to the classroom, so today I wanted to offer a freebie for you to do the same.
The freebie includes 6 exercises and a set of numbers. It is an exercise chart designed to get kids moving in the classroom. Exercise has been shown to be an evidence-based practice in reducing challenging behavior in individuals with autism and other disabilities. It also has important health benefits.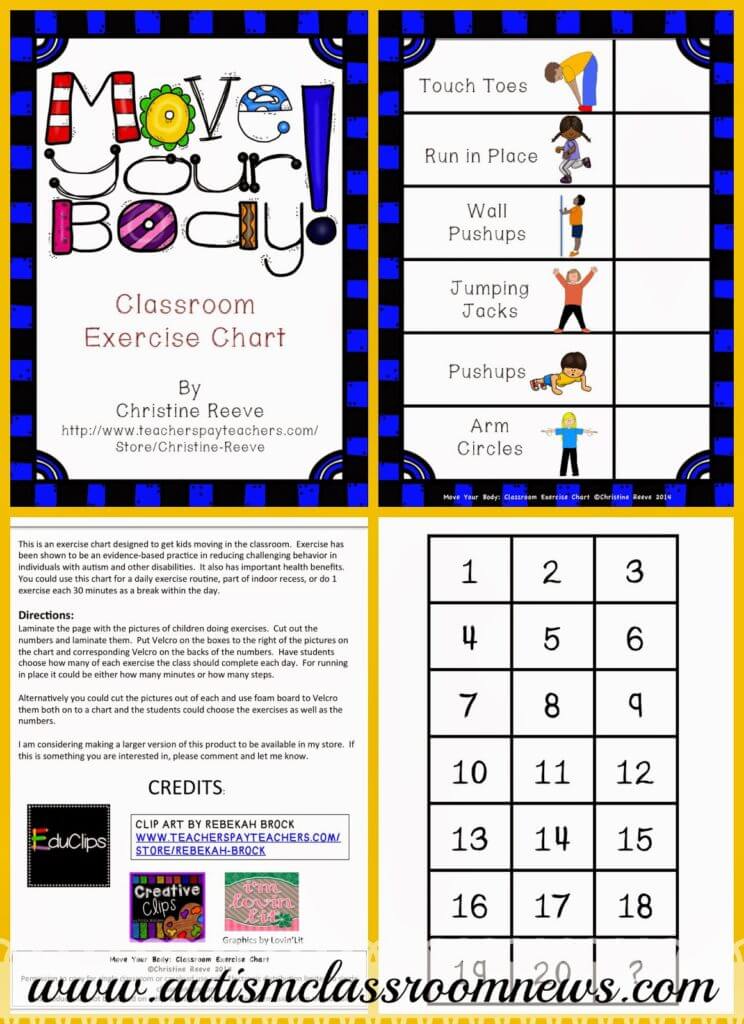 You could use this chart for a daily exercise routine, part of indoor recess, or do 1 exercise each 30 minutes as a break within the day. You can have students choose how many of each exercise the class should complete each day. For running in place it could be either how many minutes or how many steps. You could also cut the exercises out and use a poster or form board, like the pictures at the top, to create your own board.
You can click on the pictures to download it FOR FREE! If you are not currently a member of TPT, you can become one for free here with my referral code. I am thinking about making a larger product for sale of this, so if you would be interested or have specific things you would want, please leave me a comment!
And don't forget about the sale! It goes through midnight tonight (Friday 2/28/14) and everything is 28% off if you use the promo code TPT 3!
Looking for more freebies? Check out Freebie Friday and Manic Monday!
Until next time,