Who I Am
Meet Chris
For over 25 years in a variety of teaching roles, I've loved watching special ed staff's faces light up when they connect with a student or solve a problem in the classroom. Currently I get to support special ed professionals in reaching their students with online courses in the Special Educator Academy, resources that save them planning time from my TpT store, and free resources they downloaded from the free Resource Library.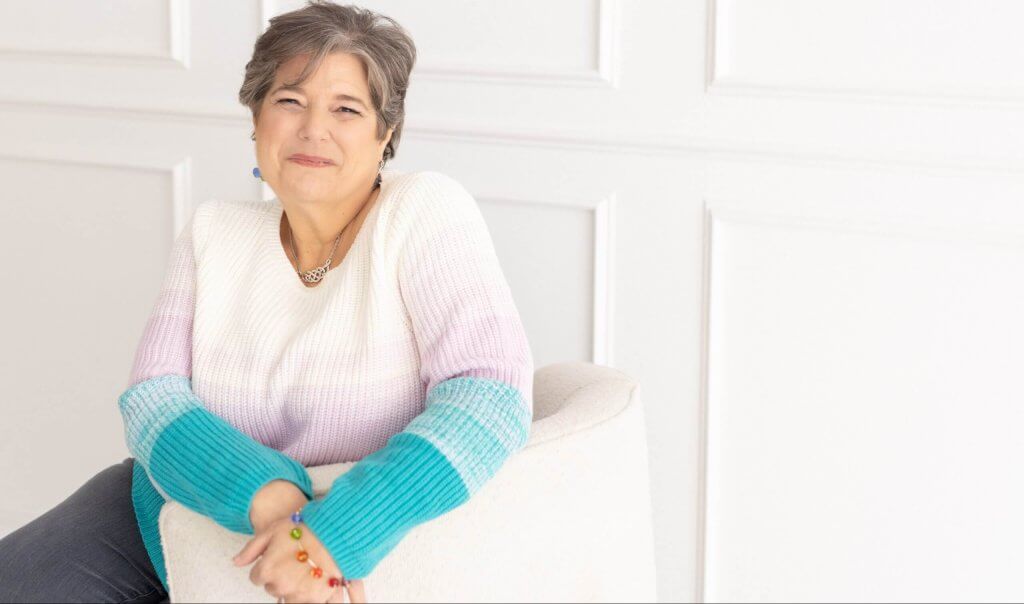 How I Got Started
Like many of you I knew I wanted to go into education early on. Inspired by a sister with autism, another sister who taught students with autism, and an aunt who worked with students with special needs, I have worked in the autism and special ed field for more than 25 years.
But when I went through school, I decided to go a slightly different way. I decided to go into psychology and get my Ph.D. and do research. And I was lucky that my aunt gave me the best advice I have ever received…and it influenced my career more than any other.
She said, "Don't go off and sit in your ivory tower and tell me what to do in my classroom if you haven't been in my classroom." And that became a challenge and an important mantra that has guided much of my career.
My Professional Career
I went on to earn my masters and Ph.D. in clinical psychology with Edward [Ted] G. Carr at SUNY at Stony Brook in the early years of positive behavioral support. And Ted had a huge focus on real research in real environments, so the mantra from my aunt kept coming back. We worked with preschool through adults with severe behavior issues. We worked in classrooms and homes. This wasn't a clinic; it was real-life work. So we had to figure out how to make it work in school, at home and the grocery store.
After grad school, I completed my internship at UNC Chapel Hill working in part with TEACCH. I worked for the state of NC with an amazing unit supporting community settings for a few years. And then I had the opportunity to work with the autism program at Nova Southeastern University. I became a Board Certified Behavior Analyst-Doctoral, and I spent 14 years at Nova in many different positions. I was the clinical director of a program for elementary students with autism with severe behavior issues. I was the research and behavior programs director. And as the Director of Academics, I created, administered and taught autism and ABA online graduate programs.
Throughout almost all my years at Nova, I provided consultation and training to school districts around the country and in our own programs. And that was one of the most fulfilling jobs I had. It gave me the opportunity to work side-by-side with educators in their classrooms assessing the problems they faced and helping troubleshoot solutions that would work with their resources and their situation.
These were just some my most valuable lessons.
Lessons I've Learned to Help You
First, while some of the challenges we face as special educators are similar to other educators (e.g., low pay, few resources), many are unique (e.g., understaffed classrooms, scarcity of relevant curricula).
Second, many of you are the only special educators in your building or even in your districts. Finding someone who "gets it" can be hard. And that often means having admins who don't understand your classroom or how to evaluate your job performance.
Third, while teaching across multiple grades and multiple disabilities, special educators are required to be experts in so many different areas. This just emphasizes the gap of research to practice. There is simply not enough time to be an expert in all things to all students. But every special educators I met was trying their heart out.
During my time consulting and working in our preschool at Nova, I worked with special educators to troubleshoot how to make it work. Whether I was setting up a classroom from scratch or working out how to address the behavior of one or several of the students, we had to find solutions that were going to work within the reality of that specific classroom's situation.
And it always came back around to my mantra from my aunt. The ivory tower research just doesn't cut it. It has to work in the real world.
With That Mantra Firm in Mind…
In 2010, driven by the shift in my job toward more academics and a variety of other factors, I left the university and started my own practice providing consultation and professional development. I just didn't want to lose the connection to the classroom.
I started my practice doing consultation and training. I currently offer virtual professional development for districts. I started developing products through TeachersPayTeachers in 2012 because I saw the need for specialized resources for our students with specific behavior and academic needs that commercial publishers were not meeting.

Having worked with commercial publishers in the past, I saw TpT as an opportunity to provide practical materials that met the needs of your classroom.
I launched the Special Educator Academy in 2017 as a way to offer individual special educators the same professional development and online support that I offer school districts. I love being able to build an online community for special educators to network and get off their island while also accessing the same type of training I've offered to school districts over the years. Plus I love the challenge of making the trainings and information as easily accessible in smaller bite-size pieces for easier consumption in your busy schedule.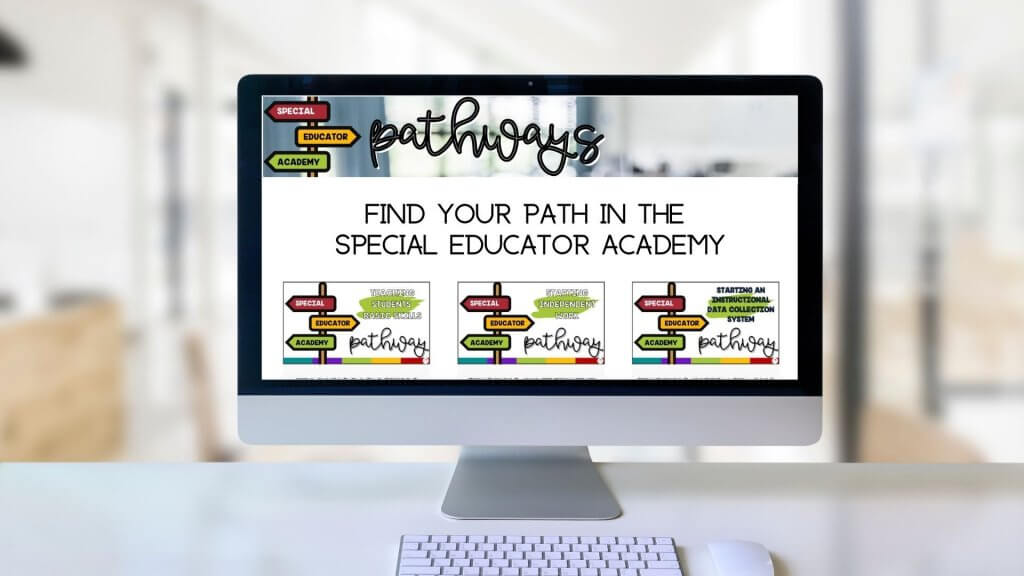 And most important, they all keep me true to my mantra that everything connects back to real classrooms. Our community keeps me grounded in the real-life classroom. And all of my resources and trainings are built from thousands of hours spent in a wide variety of educational settings across the country.
And I get to help support special educators and be YOUR cheerleader throughout!