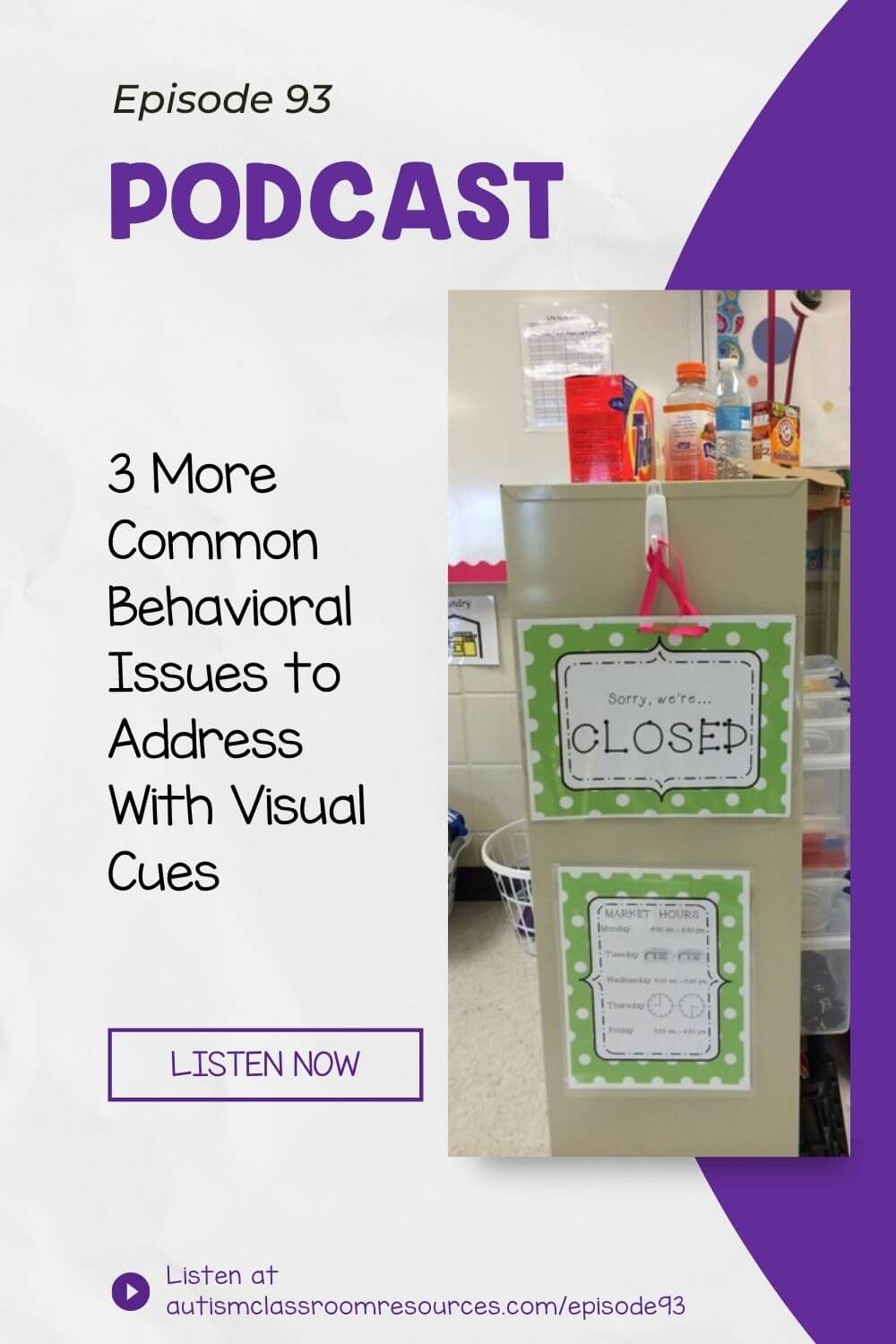 Last week, I started talking about behaviors you can address in your classroom with visual support tweaks. I continue that this week with even more common behavioral issues that can be eliminated with visual cues. I know that at this point in the year, you really don't have time at all. So I also provide a free download to help you implement some of the solutions I discuss in today's episode.
1:06​ – Addressing the lack of clean up by students or staff at the end of an activity
1:53 – A visual cue solutions for off-limit areas or activities
2:24 – Next thing to keep in mind for after you implement visual cues
2:31 – A free visual resource you can use
2:43 – How to deal with distractions in the classroom for your students
3:24 – Why you'll want feedback from outside your classroom to double-check this
Grab Your Free Finished & Stop Signs in the Resource Library!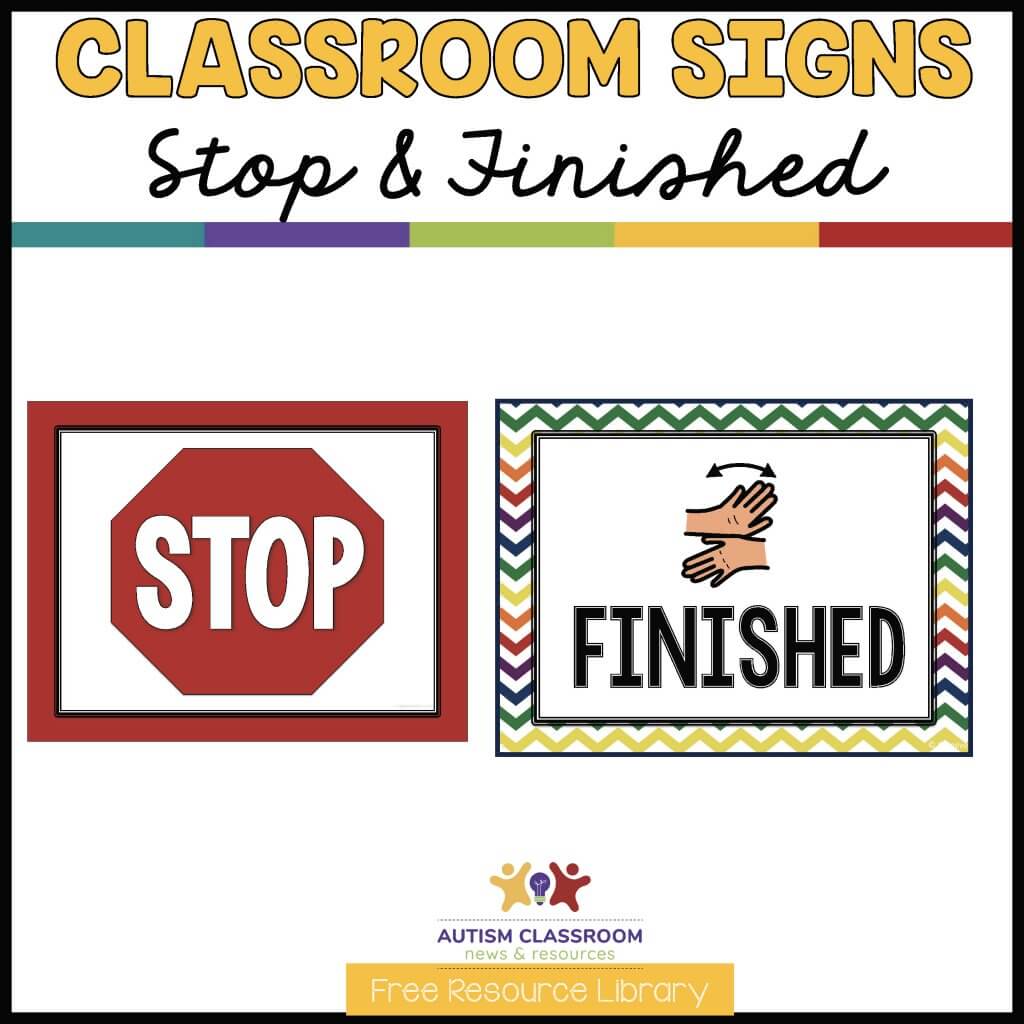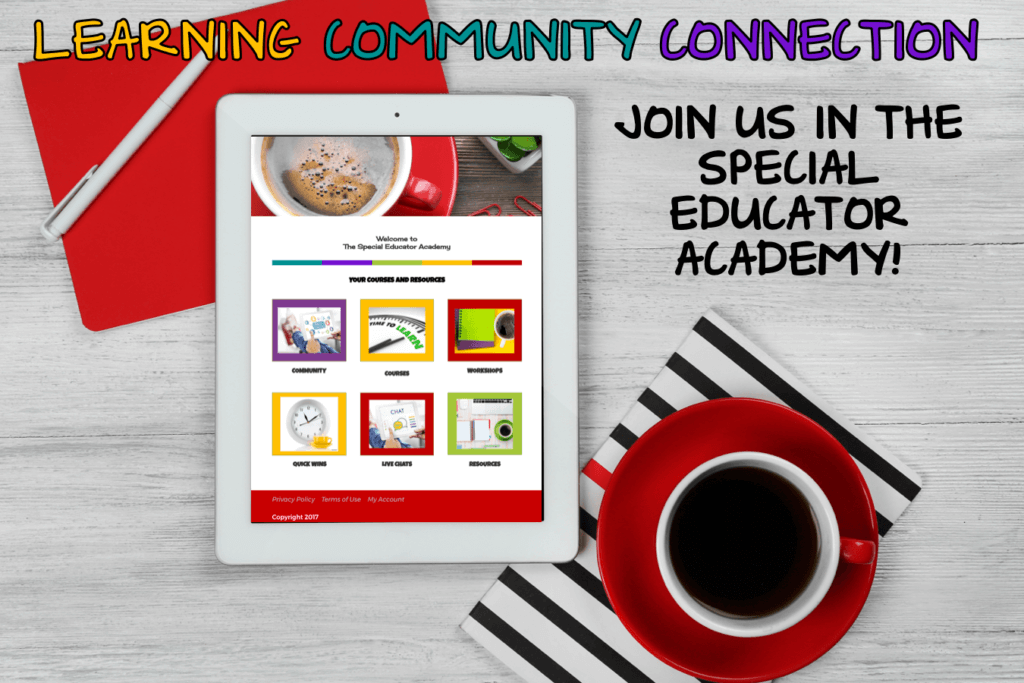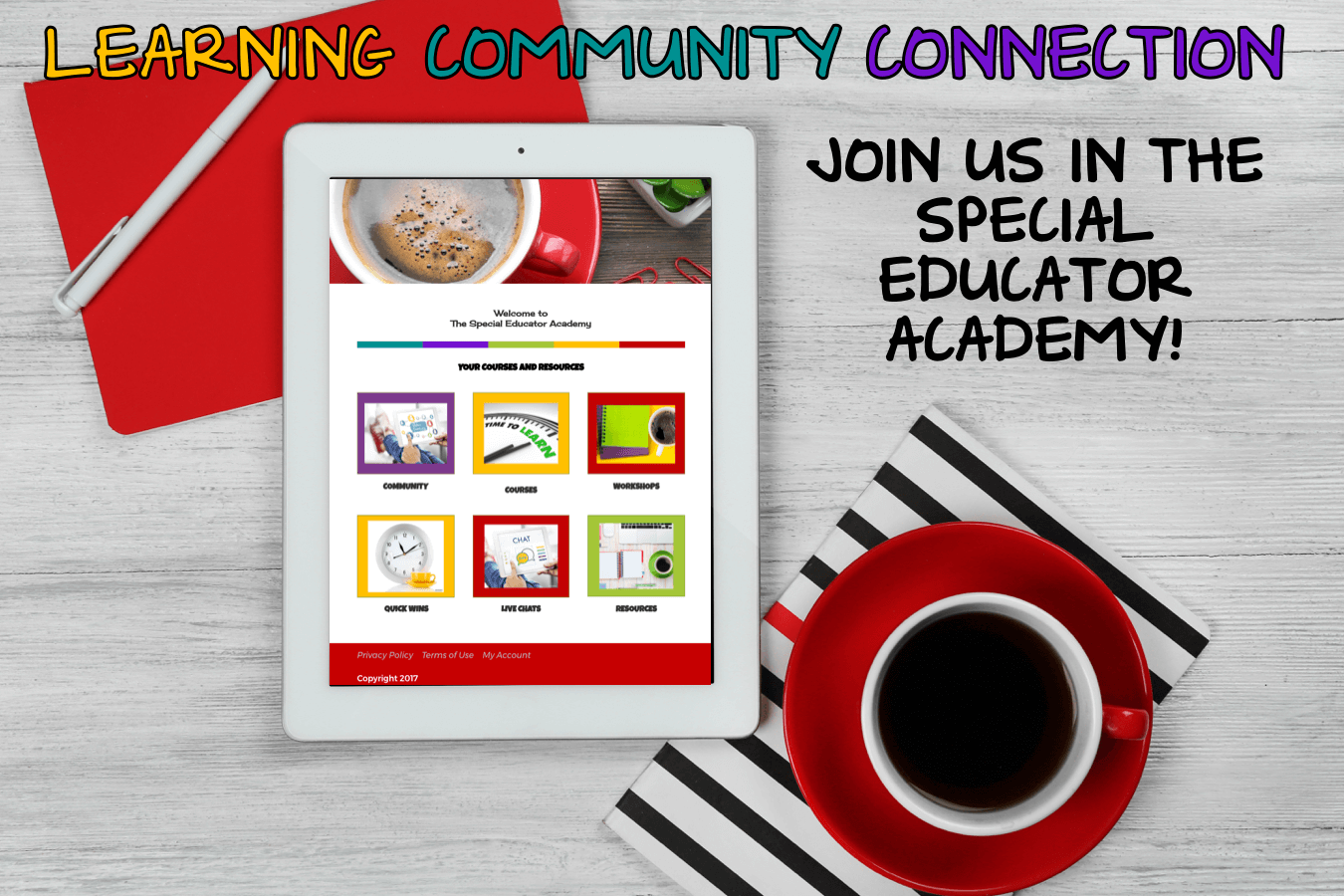 Come join the Academy and check out the Behavior course. Grab a free 7-day free trial with the button below.