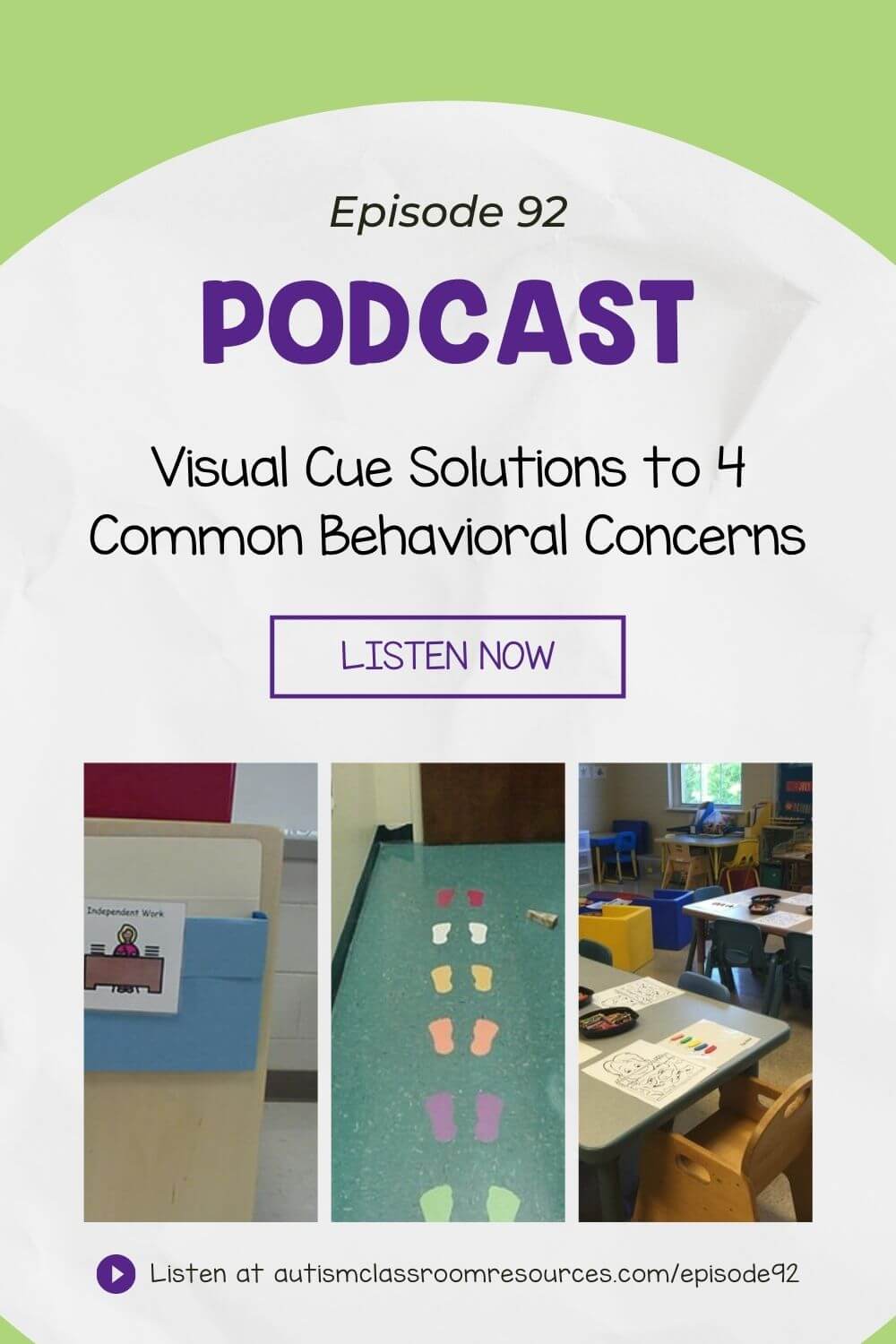 You see visual cues everywhere you look–restroom signs with gender indications, traffic lights and stop signs at intersections and on corners, etc. They're pretty easy to implement and even though they don't automatically solve problems, they work more often than not. So they should work in the classroom too, right? In today's episode, I discuss student behavioral issues that you can address and solutions to common behavioral concerns.
1:07​ – Possible signs and causes of student behavioral issue #1
1:34 – Visual cues to check before you start assigning supervision
2:24 – Next thing to keep in mind for after you implement visual cues
2:49 – Student behavioral issue #2 and what to do to solve it
3:54 – Other solutions to common behavioral concerns.
Join us inside the Special Educators Academy for your 7 day free trial.