4 Reasons Why You Want to Devote Time Developing IEPs With Your Team
Curriculum and Instructional Activities | May 16, 2021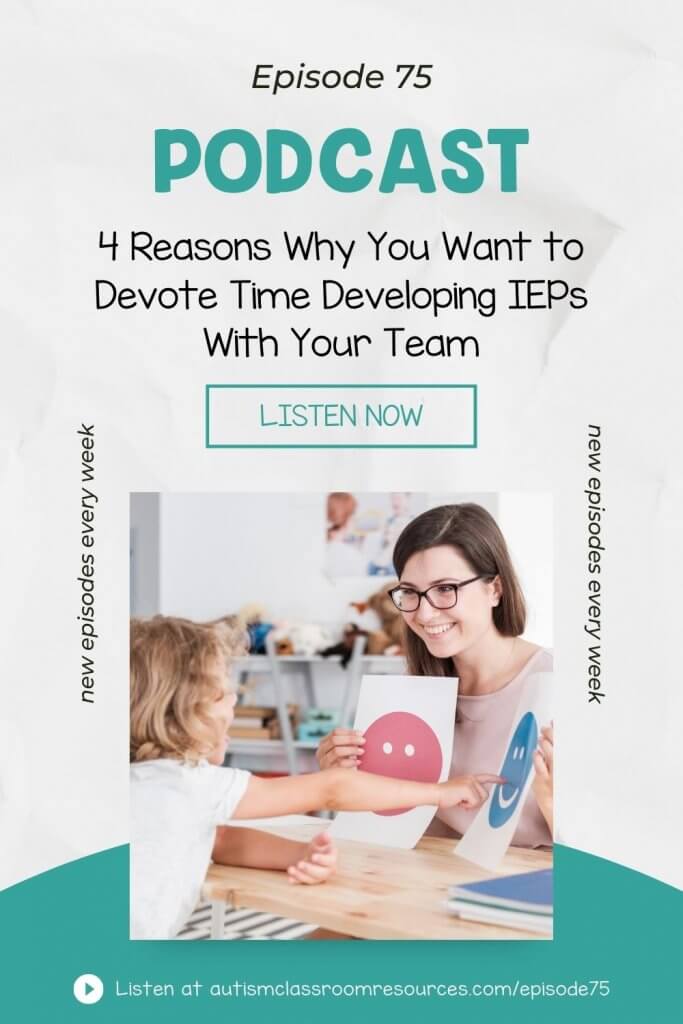 As of this episode, Individualized Education Program season has started. Today we're going to talk about why you want to devote time to developing IEPs with your team because if you're a special educator, then IEPs are probably not your favorite topic. When I talk about them in this context, I'm referring to both the documents and the meetings because we need them both.
Many times, it feels like IEPs drive our lives, and in a sense they do. They're at the heart of special educational services and need to be living, breathing processes that have meaning and purpose. So you have to spend time and attention on both the document and the process by which you get there.
To help, today kicks off a new, short series of episodes about IEPs and how to make sure yours live up to what you need them to be.
3:32 – Benefits of the IEP as a roadmap for special needs children
5:06 – The document and meetings as a pseudo contract between the family and school
6:11 – My observations while working in a school district with a speech pathologist
8:20 – How the way you write the IEP affects the ease or difficulty of the job
10:10 – Each meeting as a re-visitation of who the student is and what the team wants him/her to become
I truly believe that developing IEPs with your team is what allows the student to flourish. If you're looking for ideas about writing IEPs come and join us. The IEP Bootcamp is always open, and this summer we'll have a study group going through it.
Join us inside the Special Educators Academy for your 7 day free trial.
Come join our community for training and ideas you can use and connection with other special educators who get it.