5 Tips for Making Sure Your IEP Runs Smoothly
Curriculum and Instructional Activities | May 23, 2021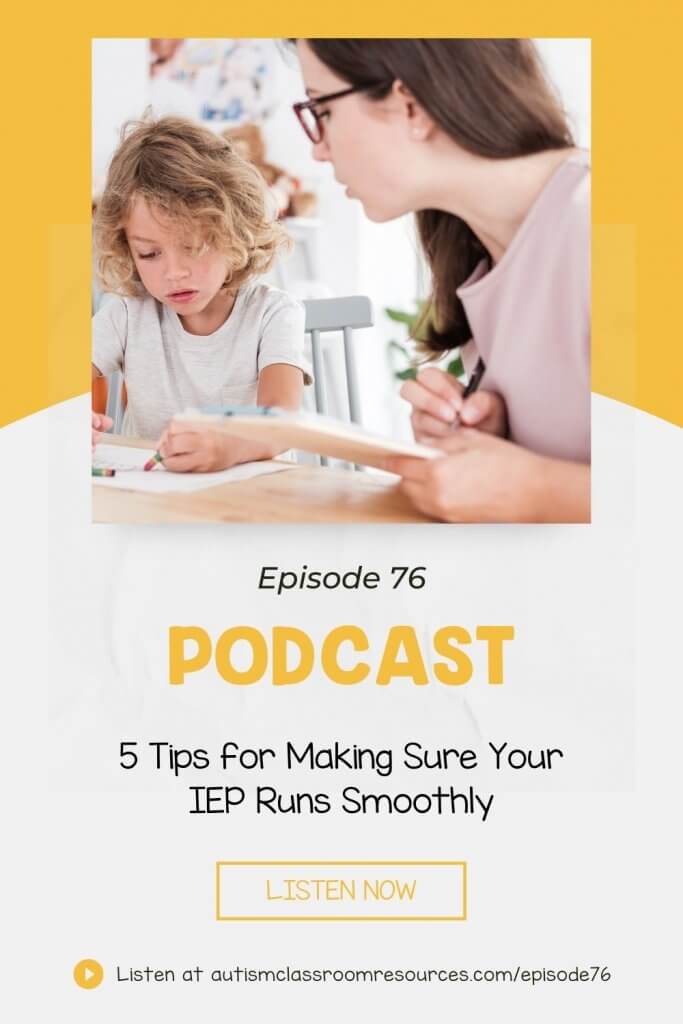 IEPs can be intimidating, some more than others. I like to often use the Mary Poppins phrase, "Well begun is half done." It's true of almost everything, but it's definitely true of IEPs where the meetings can go off the rails before they've even begun. That's why I'm sharing these 5 tips to making sure your IEPS runs smoothly.
The better prepared you are, the smoother these meetings go. And the smoother the IEP, the smoother the school year, generally speaking. Over the years, I've created a to-do list of what I think are the most important actions to take to start your relationship with the family off on the right foot and ensure a well-run IEP meeting, and that's what I share in today's episode.
2:59​ – Getting the parents input before (or during) the meeting
4:34 – Tips for preparing to talk about your experience as a special educator
6:53 – Meeting time set-up considerations to accommodate the family
8:39 – Advantages of using an agenda (and how IEP forms lead you astray here)
10:15 – How to ensure you have the needed forms ahead of time
12:08 – Quickly recapping the five tips to making sure your IEP runs smoothly
I truly believe that developing IEPs with your team is what allows the student to flourish. If you're looking for more ideas on making sure your IEP runs smoothly come and join us. The IEP Bootcamp is always open, and this summer we'll have a study group going through it.
Join us inside the Special Educators Academy for your 7 day free trial.
SIGN UP FOR FREE TIPS IN YOUR INBOX EACH WEEK AND GRAB THESE FREE. TOOLS TO MAKE RUNNING IEPS EASIER AND LESS ANXIETY-PROVOKING.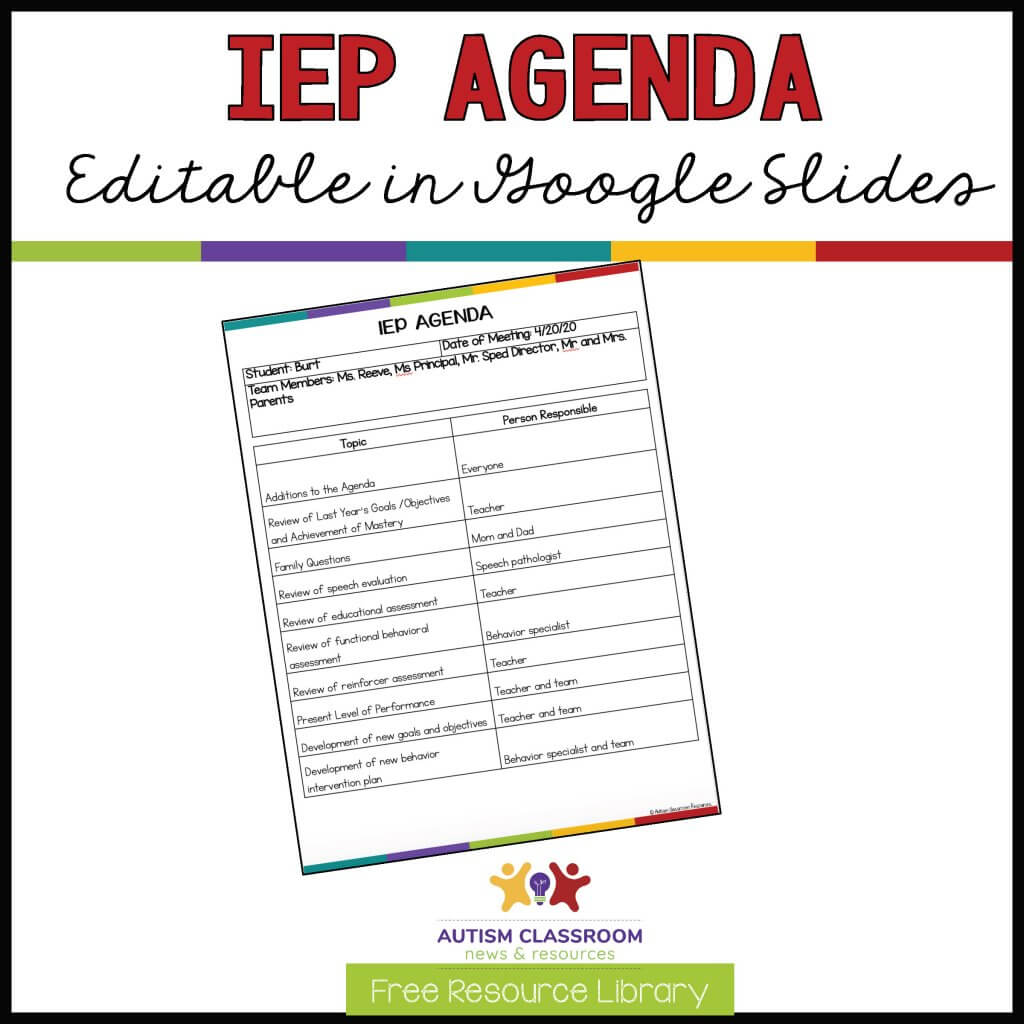 I talk about both of these tools in this episode to help you run a smooth meeting.
Grab them from the Free Resource Library. Click below to navigate or join the free library.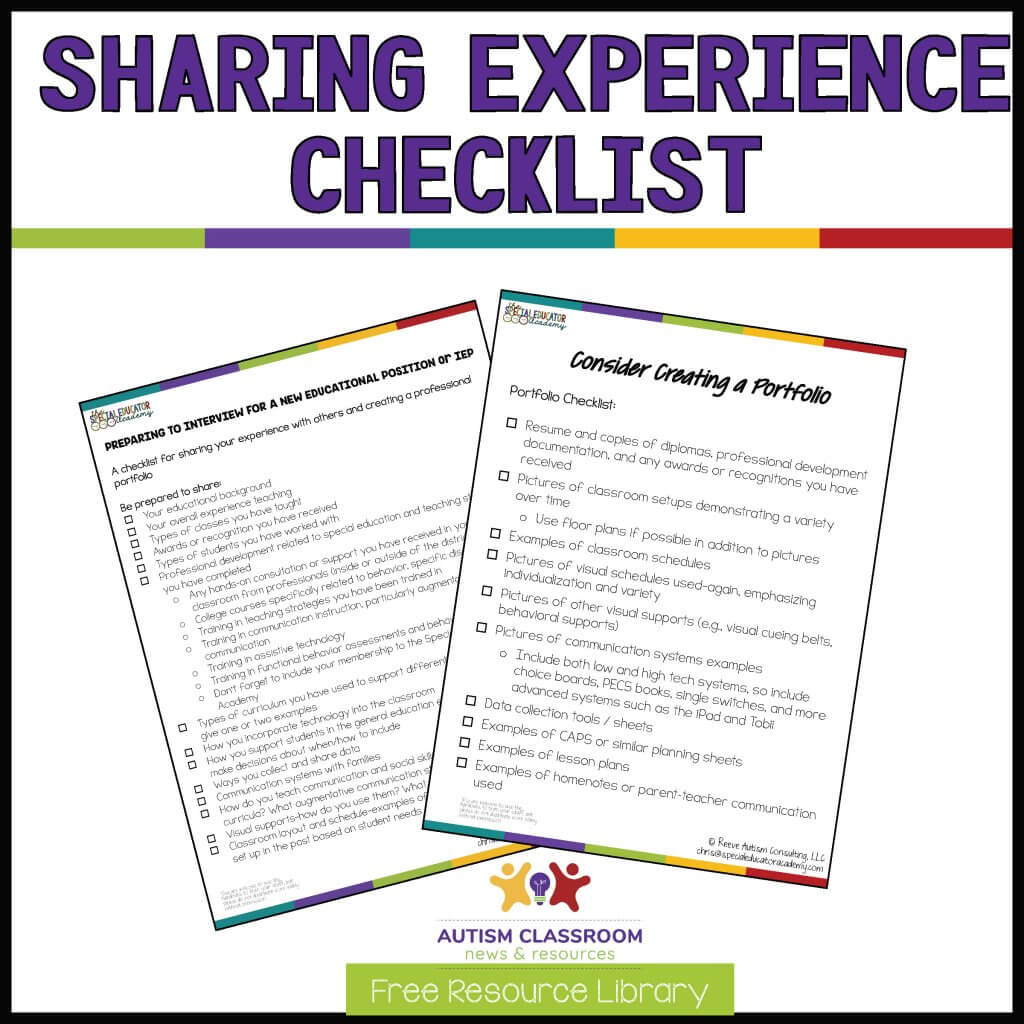 Come join our community for training and ideas you can use and connection with other special educators who get it.