6 Considerations for Preparing the General Education Teacher for the IEP
Leadership & Collaboration | May 30, 2021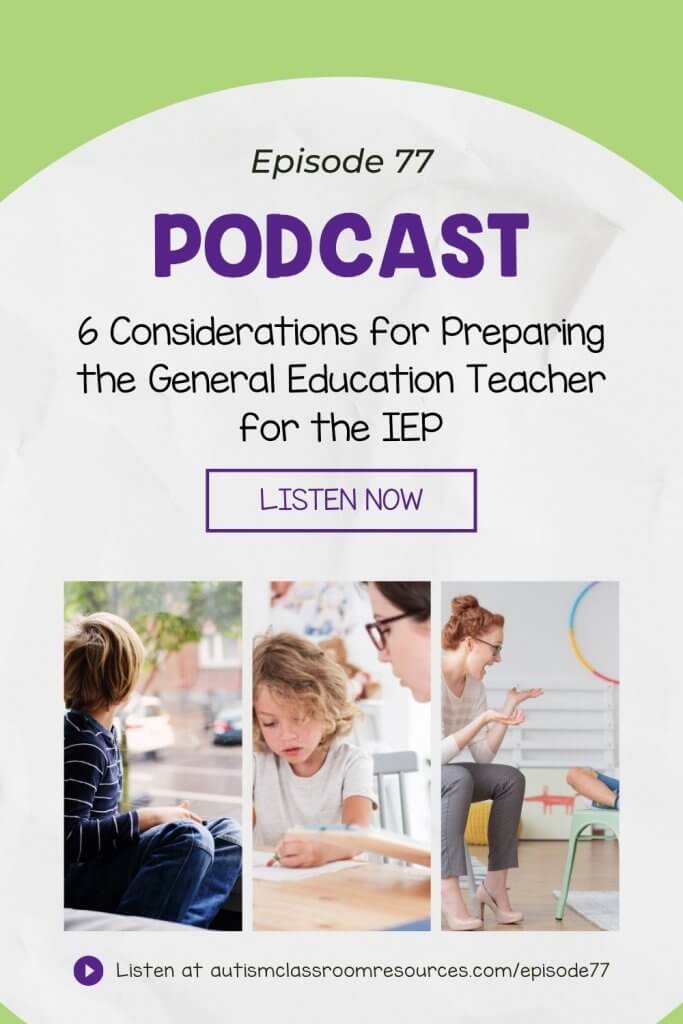 Have you ever wondered about the role of a general educator in IEP meetings, especially when the students involved have significant disabilities? General education staff is required to be part of the IEP team, including the general education teacher. Sometimes that teacher fits into the team seamlessly. Other times they struggle with their role, and others may feel they're not really needed and will just have them come in to sign the paperwork.
But the general education teacher can bring a lot of meaningful, functional things to the team and the IEP meeting. As special educators, we can help prepare them for how to actively participate in these meetings, and that's what I want to talk about in this episode as I continue this series on IEPs.
3:36​ – Ensuring that the general educator knows the student
5:38 – Helping the general ed teacher see their value to the IEP team
7:28 – Presenting social opportunities for or observations of the student
9:09 – Sharing information about typical grade-level students to the IEP team
9:52 – The advantage of the general education teacher's instructional expertise
11:18 – Figuring out potential friends and role models for the student
Looking for More Ideas on How to Make IEPs Easier to Write and Implement?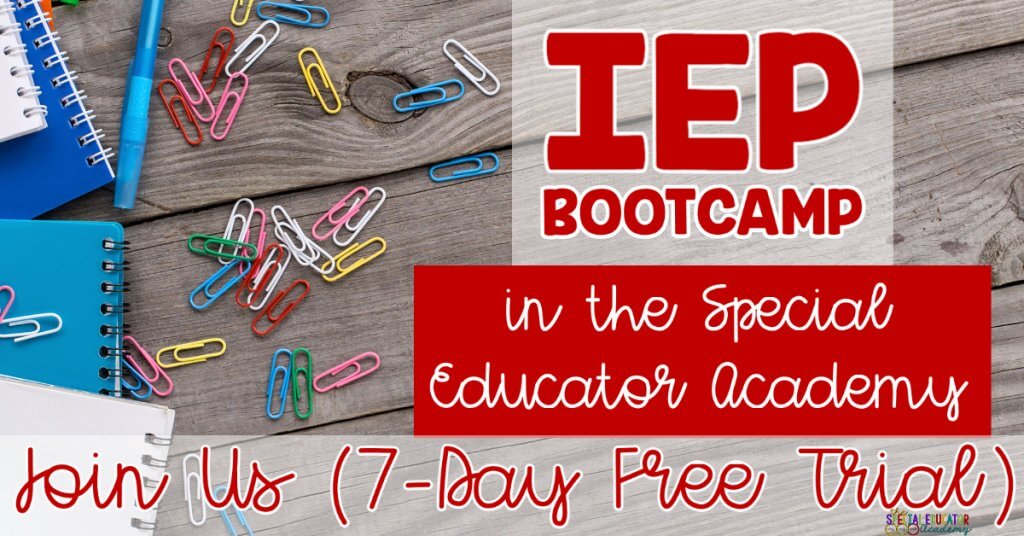 IEP Bootcamp is always available in the Special Educator Academy to up your confidence and expertise in IEPs. But in the summers, we kick off with a special study group for going through the course live as a group.
Come and get tools to learn how to make your IEPs easier to write, manage and implement in your special education classroom or caseload.
Come join our community for training and ideas you can use and connection with other special educators who get it.