Building a Strong Collaborative Atmosphere for Everyone at Your IEP Meeting
Leadership & Collaboration | June 6, 2021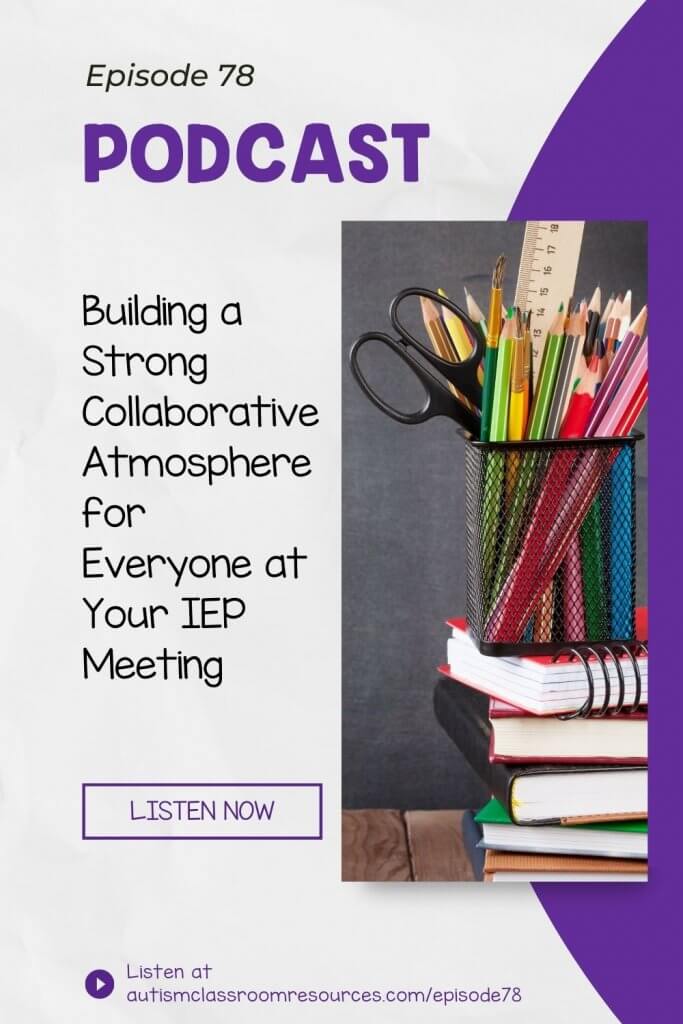 I'm continuing my series on IEPs (and how much we love or don't love them). Today, I focus on building a collaborative atmosphere at an IEP Meeting and want to talk a bit about perspectives. To start off the episode, I read a social narrative written for the IEP team, then cover what to avoid from the family's point of view and how to make them feel comfortable during the meeting.
1:03​ – The perspective everyone is meant to bring into the IEP meeting
3:34 – Obstacles in the IEP collaboration process for parents and students
7:44 – Ways to make families feel more comfortable during the meeting
It's very important in the collaboration process that we're putting ourselves in each other's shoes and trying to take each other's perspective. We all have different viewpoints and can come up with better solutions, but we have to work together to make it happen.
Looking for More Ideas on How to Make IEPs Easier to Write and Implement?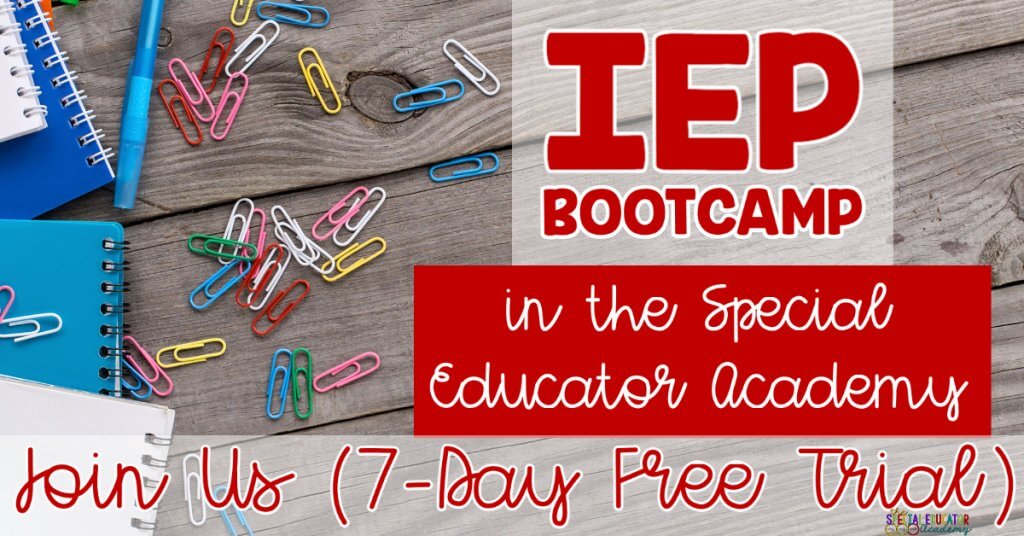 IEP Bootcamp is always available in the Special Educator Academy to up your confidence and expertise in IEPs. But in the summers, we kick off with a special study group for going through the course live as a group.
Come and get tools to learn how to make your IEPs easier to write, manage and implement in your special education classroom or caseload.
Come join our community for training and ideas you can use and connection with other special educators who get it.