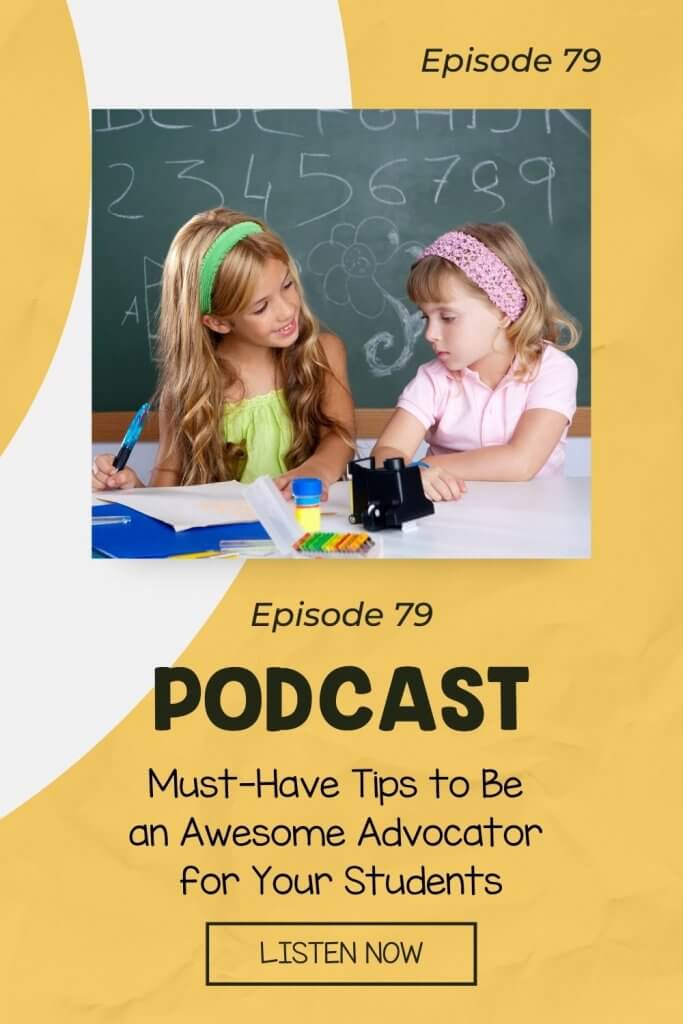 I'm excited to share with you an episode from a Special Educator Academy podcast I've pulled specifically for this IEP series. One of the things I think is extremely important but sometimes difficult to do is advocating for your students as an educator. Many times we're their voice and know them in the classroom environment at a level that neither the administration nor their families do.
But advocating for students can sometimes feel a little dicey when you're faced with parents or administrators who don't agree with what should be done. I recorded this episode a while back for the Academy members to give them tips on how to do this in a way that keeps you in good standing with your district while still serving your ethical responsibility to advocate effectively for your students. I hope you enjoy it and it gives you some ideas!
4:09​ – What advocating doesn't always mean
4:45 – Tip #1 for advocating on behalf of your students
5:55 – Using your data
6:50 – Considerations when talking to your district
10:59 – Recognizing other perspectives, especially if there's disagreement with the family
16:00 – Surefire way to get your district to mistrust you
19:44 – A quick recap of the tips
Looking for More Ideas on How to Make IEPs Easier to Write and Implement?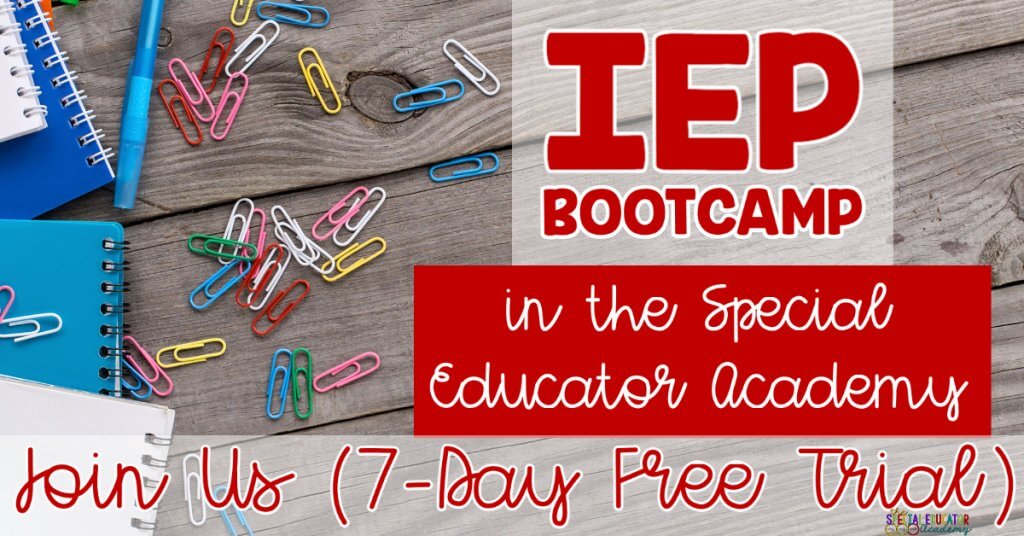 IEP Bootcamp is always available in the Special Educator Academy to up your confidence and expertise in IEPs.
Come and get tools to learn how to make your IEPs easier to write, manage and implement in your special education classroom or caseload.