Distance Learning: Making it Work for Special Ed
Curriculum and Instructional Activities | March 22, 2020
The need to use distance learning with our students to span this school closure from Covid19 is very clear at this point.  It's amazing that just last week in episode 30, I was talking about how to prepare your students for leaving school…and many of you never got to see your students before you knew you were shutting down.  Now I am talking about distance learning and how to do it overnight in special education.
Need for Distance Learning
For those who aren't listening at that time, to give you some context…we are in the midst of the COVID-19 pandemic. Schools are closed and we are trying to figure out how to provide services during this time.  
I definitely do not claim to know all the answers to all the many questions.  But, there are a couple of things I can tell you are universal at this point and time.  Confusion. Concern. Uncertainty. And probably a smidgen of frustration because we have so much we don't know.
Confusion About Distance Learning
Teachers and families and districts are all confused for a variety of reasons.
Every district and every state is dealing with this educational situation differently. 

Some are going to online instruction. 

Other districts are sending home packets of work

And some are not providing instruction.  

We don't know how long we are going to be out. Nor do we know whether days will have to be made up.  

And we are struggling with how to provide services to students with significant disabilities who can't easily access online instruction.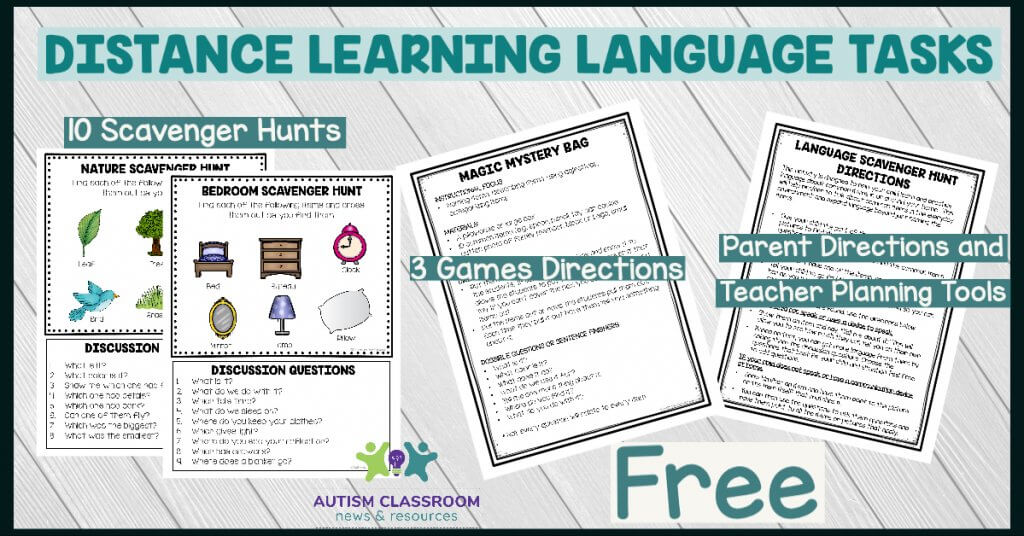 Concern About Distance Learning
Obviously there is concern from the virus, but there is also huge concern for our students.  I have heard over and over from teachers these last 2 weeks that they are concerned for the physical and educational well being of their students.  It is so very clear how dedicated teachers are and how attached we are to our students.  
And they are concerned about how they are going to provide the type of instruction that their students receive in their classroom.  For students who can do paper and pencil tasks or work on online activities (and have access) it might be an easier conversion. But for those who are working with students with severe disabilities who don't have learning readiness skills…it's not so easy.
Is This You?
So if this describes you….I want you to know above all…you are NOT alone.  And I want you to know that you can do this. I've taught online in universities for years and years and it isn't as intimidating as it always seems to people.  
Special Educators facing down distance education of all kinds....one message....YOU GOT THIS! Check out Episode 31 of the Autism Classroom Podcast for ideas.
Let's face it, I've never seen a group of people who can pivot and try to brainstorm how to help others more than teachers.  Society has essentially said, we have no idea what to do with this, and teachers just keep saying…let's give this a try.
In This Episode on Distance Learning
Unique issues we are facing and confronting that make all this difficult

Identifying barriers so we can solve them
What makes distance ed in special ed unique
Review of different ways to do distance learning in special education
Strategies and ideas to implement distance learning
Come join our community for training and ideas you can use and connection with other special educators who get it.