Ep. 15: Prevention Strategies To Rock Your Behavior Plans
Behavior Support | November 24, 2019
IN THIS EPISODE ABOUT PREVENTION STRATEGIES
What are prevention strategies in behavior support plans?
The two paths of prevention: addressing setting events and antecedent strategies.
How to prevent behavior by accommodating for setting events when you can't eliminate them.
Areas of antecedent strategies that we can implement to reduce behaviors before they happen.
The relationship of prevention strategies to replacement strategies.
How to choose prevention strategies based on your hypotheses statements and function of behavior.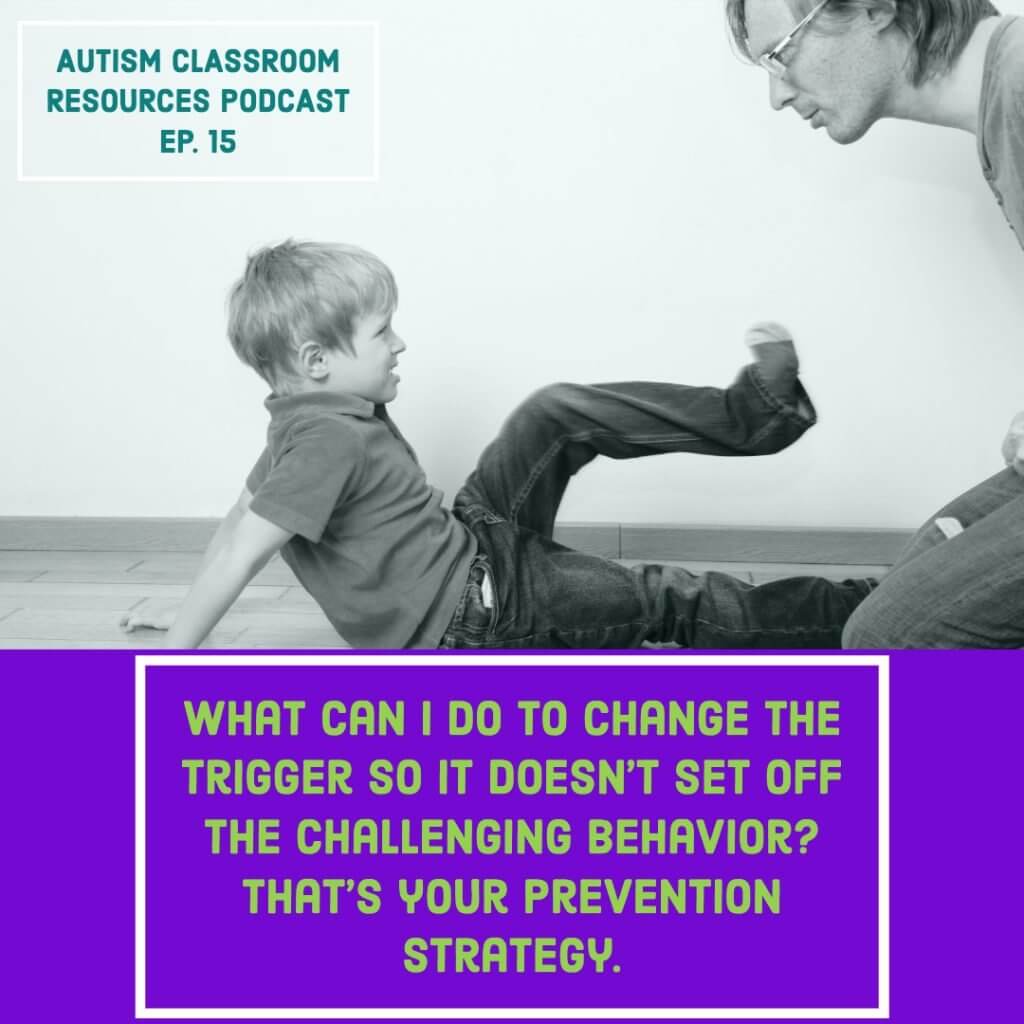 In this episode, I talk about the prevention strategies of behavior support plans. This is part of our series on behavioral problem solving and the 5 steps to meaningful positive behavioral support.
In Episode 14, I talked about how we take our hypothesis statement and have it lead us to creating a behavior plan. Behavior support plans include preventive strategies, replacement strategies and skills we are going to teach and responsive strategies.
In this episode, Episode 15, I address the preventive components part of the plan. I'll give you some examples. And I'll talk about why they are important to both offset setting events and to help our students cope better with potential triggers in their environment.
Prevention strategies in behavior support plans are a way to reduce behaviors with environmental changes WHILE we are teaching more appropriate and replacement behaviors.
Looking for more ideas for preventing challenging behavior and being proactive? Check out the FREE Preventing Behavior Webinar.