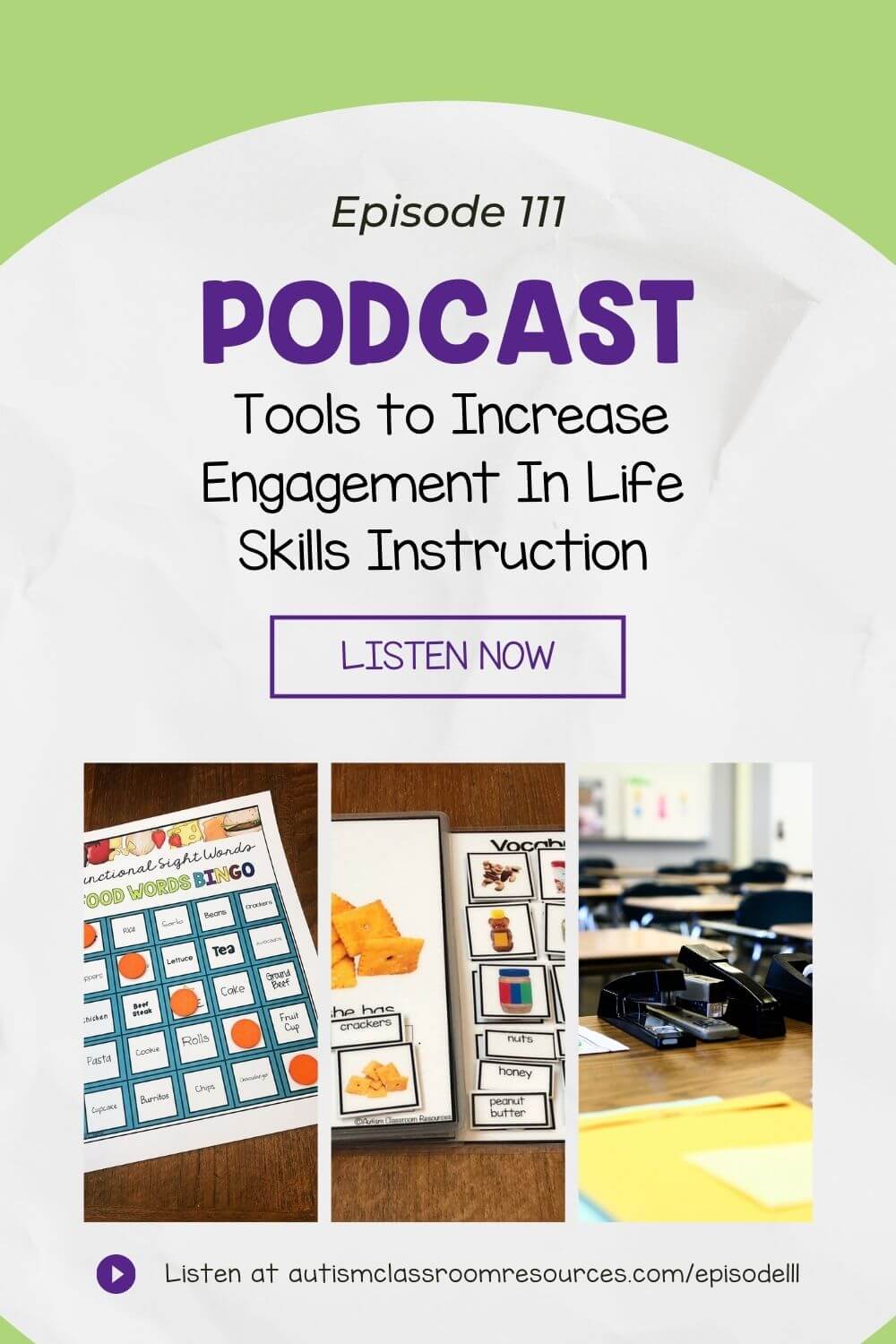 I've mentioned my sister (who's on the autism spectrum) in a previous episode. Looking back, she's one of the reasons why I've been so focused on life skills instruction in my work. She moved through the general education system, and even got an accounting associate's degree, without extra help.
However, she struggled to generalize her knowledge to everyday situations. In this episode, I want to talk about not only ways to get your students engaged in life skills instruction but also how to vary your teaching so they can generalize their skills for functioning in daily living.
0:43​ – How my sister got through school and demonstrated a struggle with generalizing knowledge
4:47 – Keeping students actively engaged while working on reading comprehension life skill activities
7:22 – An engaging tool for students that doesn't seem like a reading activity on its surface
8:45 – One of my favorite ways to work on functional reading and math
10:14 – A strategy I used in a life skills program for elementary students with severe challenging behaviors
Join us inside the Special Educators Academy for your 7 day free trial.
Grab Your Free Unit Here