3 Ways to Improve Work Efficiency in Your Classroom (ep. 61)
Families and Coping | December 6, 2020
If we have ever needed to improve work efficiency in the classroom, this year is it. You need to be able to get work done quickly and save some time for yourself and your family. But, I know most of you are always feeling like there is more to be done.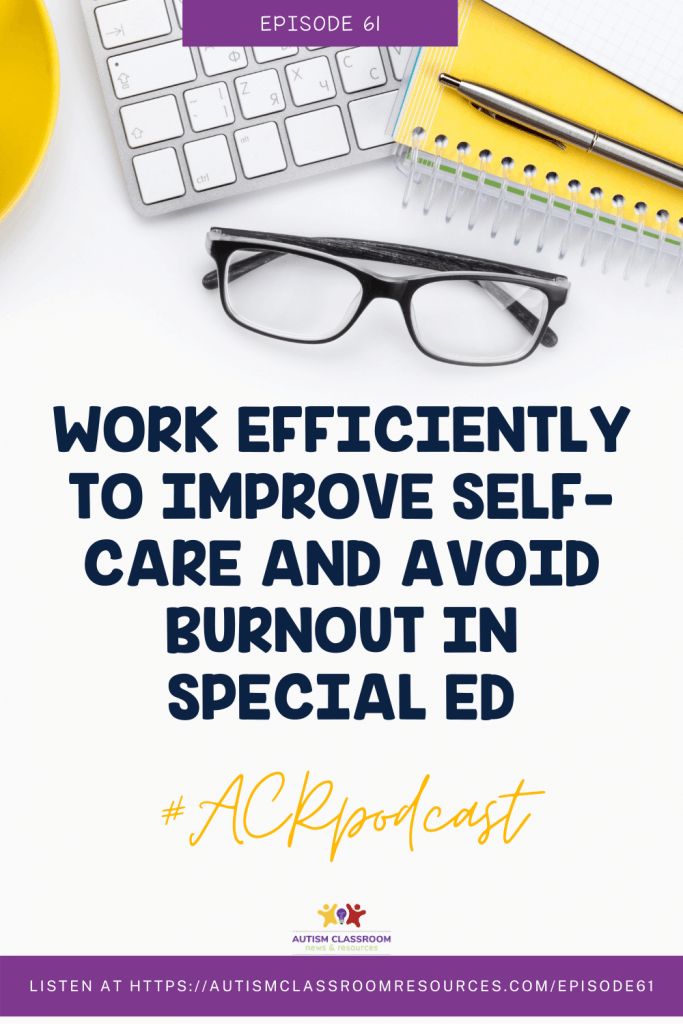 Highlights of Episode 61
In this episode I'm going to talk about 3 ways that I've recently reminded myself of to help improve your work efficiency in your classroom. This is part of self-care. You can't take care of yourself if you are overwhelmed by the demands.
And yet I know that many of you are like me. You want to do everything. And you can't do everything. So we have to prioritize to what needs to be done. But we still need to get them done efficiently or doing 1 thing will take up all your time.
Special Ed Teachers-are your feeling frozen in place with overwhelm or like your work is taking up all your time? Grab these 3 tips for making the most of your time to get things done, leaving time for self-care.
Does This Sound Like You?
Can you relate to the following descriptors or find yourself saying the following?
You've been working on lesson plans for the last hour and you realize you haven't finished day 1.
You secretly hate to look at your to-do list because it just goes on for days.
The list in your head of things your kids need is 5 times the things you wrote on your to-do list.
You spend all your free time working, and you still feel like you aren't done.
Or you just feel frozen and don't know where to start again to get things done?
If this sounds like you, hopefully these 3 strategies will remind you of how to increase your work efficiency.
sign up for free tips each week in your inbox and grab the Daily Priority Task Matrix from the resource library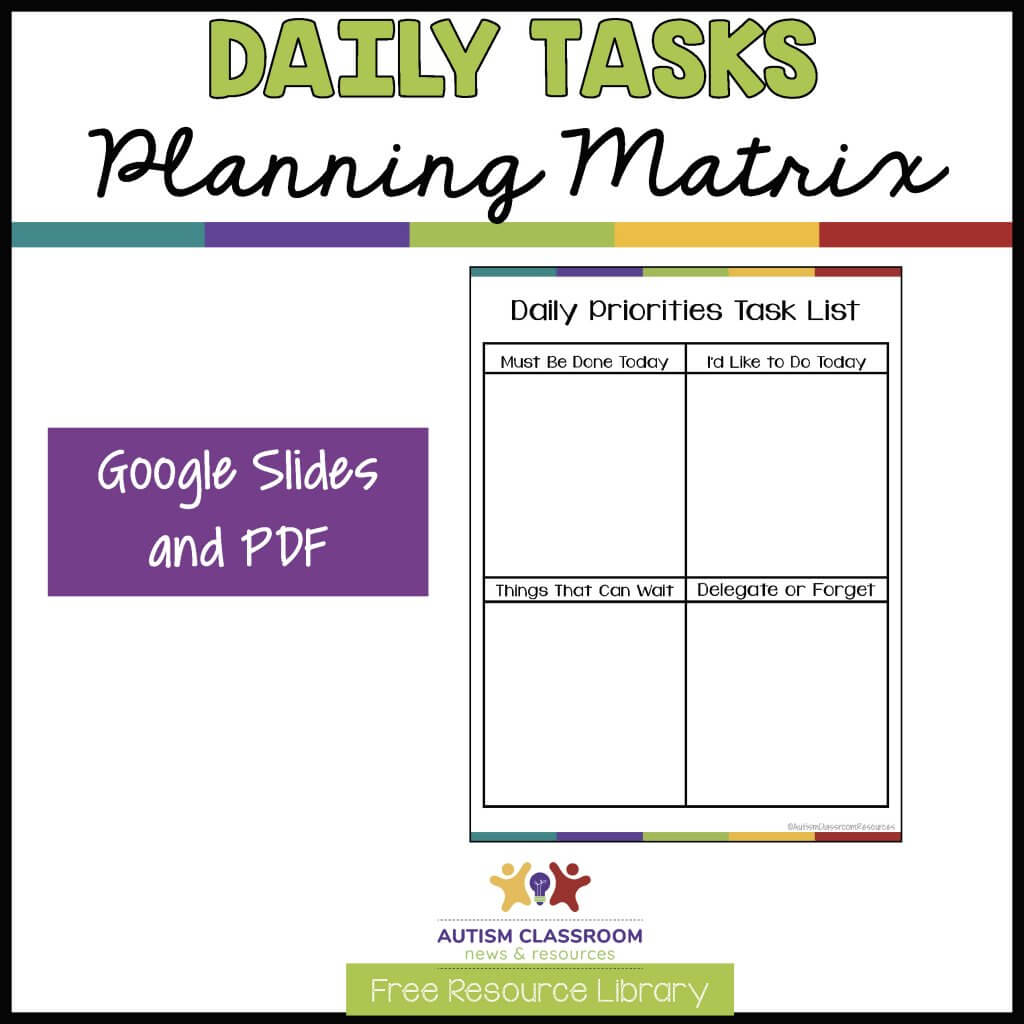 Grab your planning matrix to get more work done more efficiently.
Grab it from the Free Resource Library. Click below to navigate or join the free library.
Come join our community for training and ideas you can use and connection with other special educators who get it.