Ep. 23: Helpful Tips for Training Paraprofessionals in the Classroom
Leadership & Collaboration | January 19, 2020
Highlights of Episode 23 on Training Paraprofessionals
Why just presenting information to staff is not enough for training.
How learning to play the piano is like training staff.
What research tells us is best practice in training paraprofessionals.
Specific steps to take to train staff so that it makes a difference in your classroom.
Practical strategies to use to fit training into your everyday classroom routines.
Free download of resources to use and a quick win for freeing yourself up to do training with your staff.
One of the issues that a number of teachers raised on social media in response to the last podcast on data collection was difficulty with training paraprofessionals to take the data. In reality, training any adults in our classrooms can be tough, just in finding time but also in negotiating the relationships we have built among the team. And it affects our behavior plans, instruction, and support for our students.
So this episode of the podcast (episode 23) will focus on training staff effectively and tips for getting it done in the classroom. I'm going to talk about training staff because I know that's a huge issue for many of us with data collection, behavior plans, and pretty much everything.
As we all know the days of paraprofessional making copies and filling in for office work are done…and we cannot do the jobs we do in our special education classrooms, or support students in general education classrooms without the help of paraprofessionals.
Help! I Have to Train Adults Too?
Right about now you are probably saying some variation of these two things. "What?? I just started in this job…no one taught me how to train adults!" or "Right…and who has time for that!"
No one taught me how to train adults! Tips for training paraprofessionals and others in the special ed classroom.
But no worries….I've got you covered. Today I've got a quick review of what we know about best practice in training adults and how to get it done in your classroom.
Grab the 30 Free Behavior Videos to Train Staff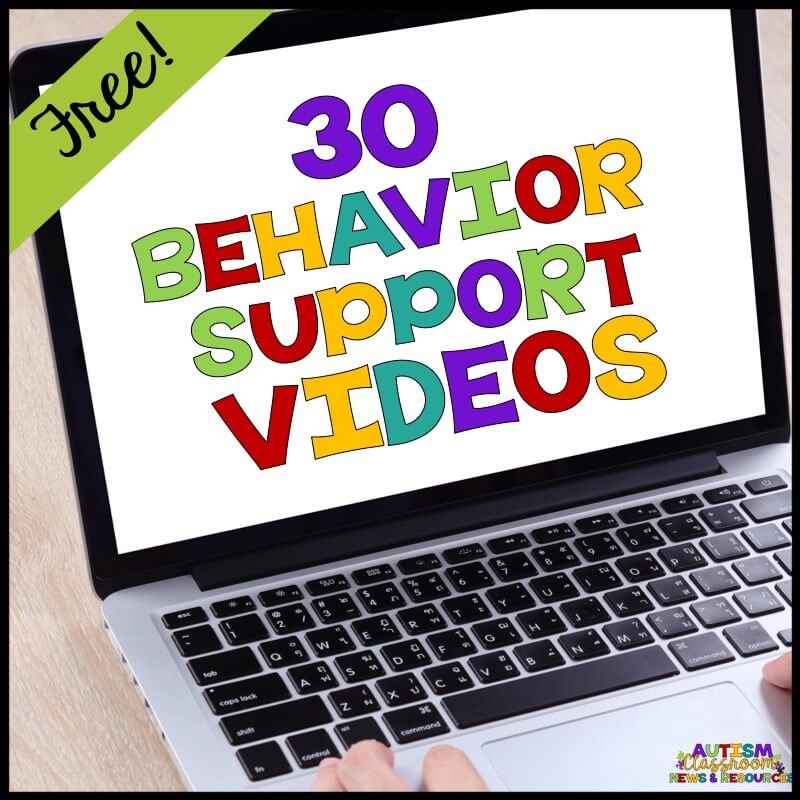 I talk about these in the podcast as a tool you can use to introduce concepts to paraprofessionals. They are great for that first introduction…and they are free! They are each 3-5 minutes long. Click the picture to register for the Free Resource Library. If you are already a member, you may need to re-register to get access to them. Just re-register with your same info and you'll only be subscribed once.
Free Downloads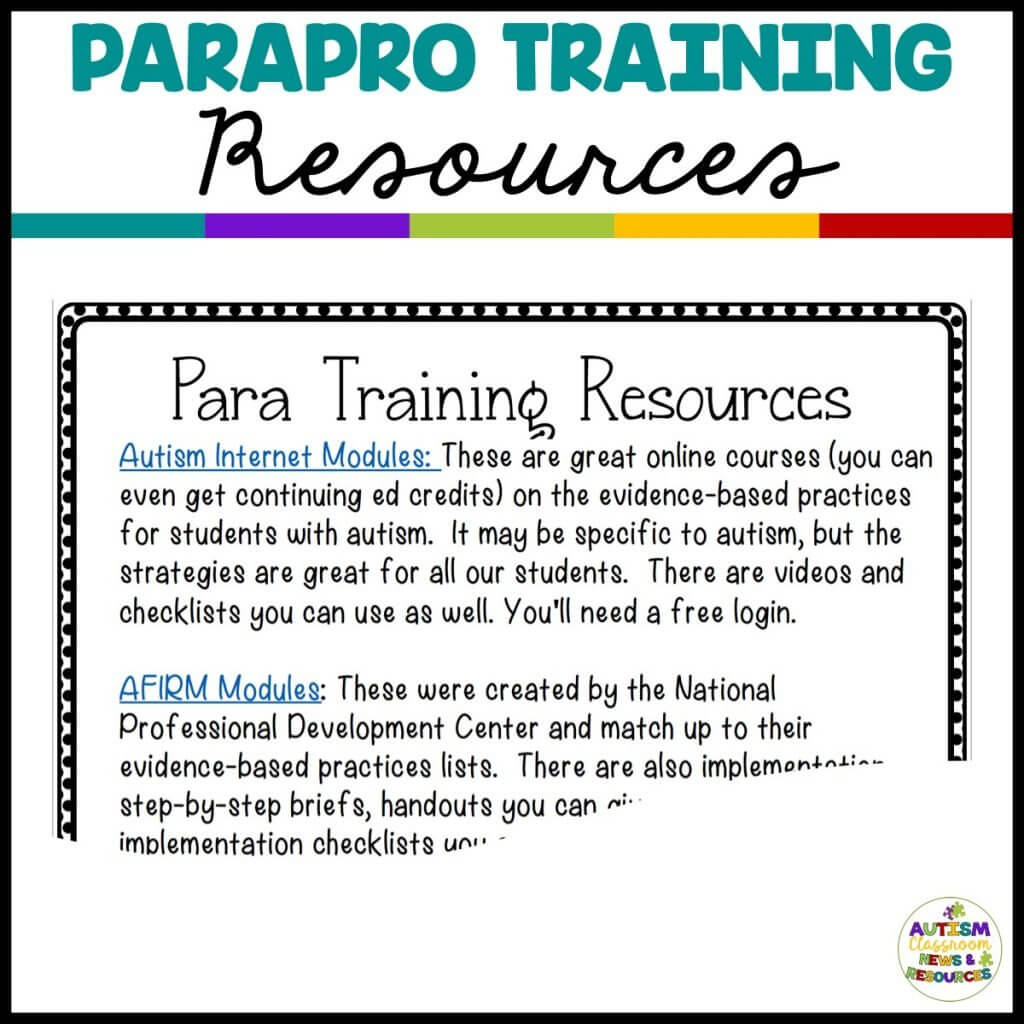 Grab your free swipe sheet of resources for material to give paraprofessionals background info about strategies.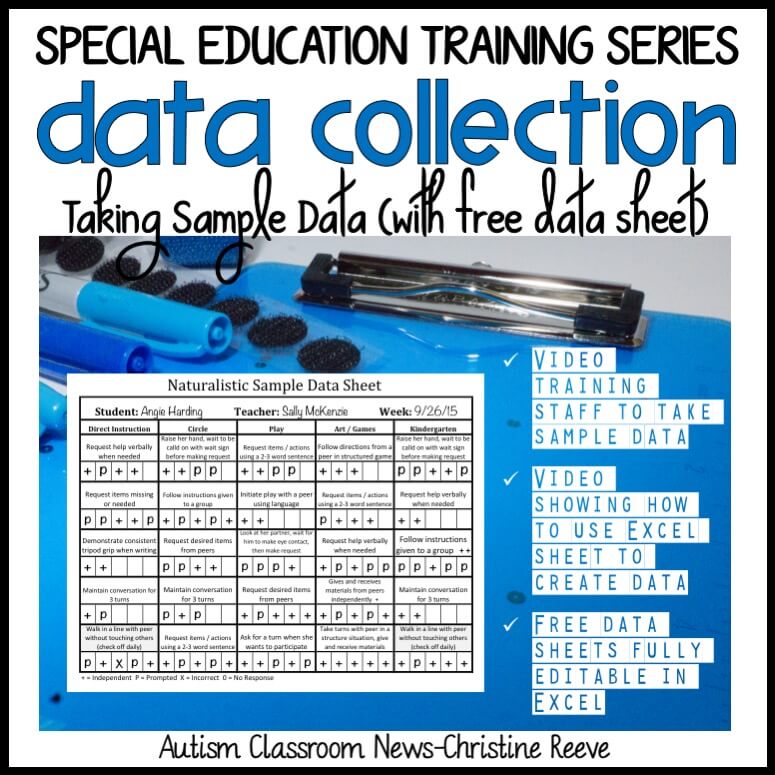 This free tutorial will walk you through taking sample data in the classroom using a naturalistic data sheet to monitor progress for multiple students. Grab the data sheet and the video you use to train staff as well, all for free.
Come join our community for training and ideas you can use and connection with other special educators who get it.