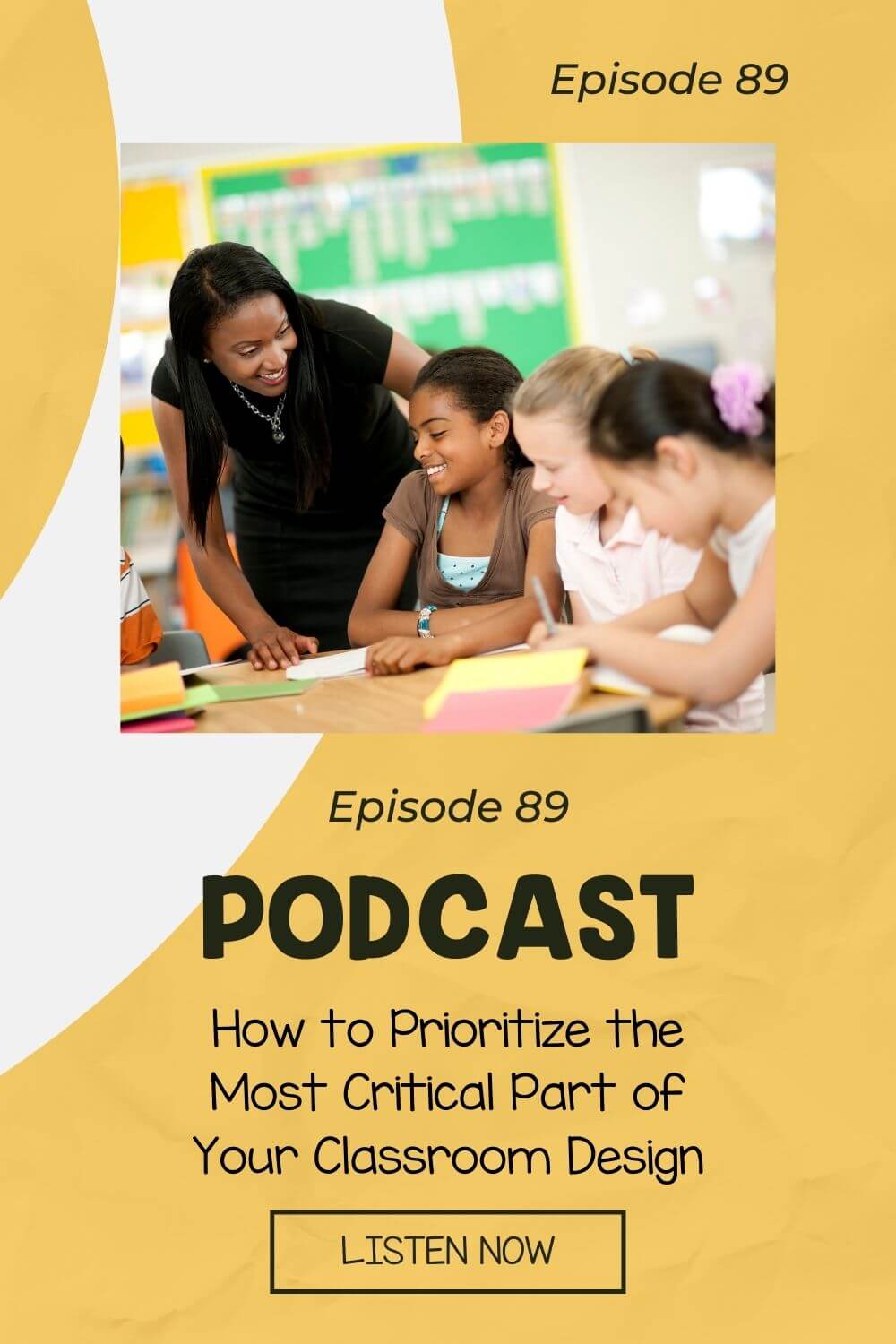 For the last few episodes, I've discussed setting up all the elements of the basic CORE you need to run your classroom. Next comes the most critical part of your classroom design as you start working with your students: troubleshooting. As the school year starts, all of your systems will need some tweaking. So I'm kicking off a series of episodes to walk you through the process. Today, I outline a plan for helping you prioritize the troubleshooting process so it won't overwhelm you.
1:59​ – What you should do with your team each day for the first school week
3:11 – A suggestion if you can't get your team together
4:36 – What you need to know before you begin prioritizing
5:29 – The first rule for prioritizing what to fix in the troubleshooting process
6:52 – Which things you should tackle before anything else
7:41 – What's coming up in the next few episodes
Join us inside the Special Educators Academy for your 7 day free trial.
sign up for free tips each week in your inbox and Grab your troubleshooting worksheets from the resource library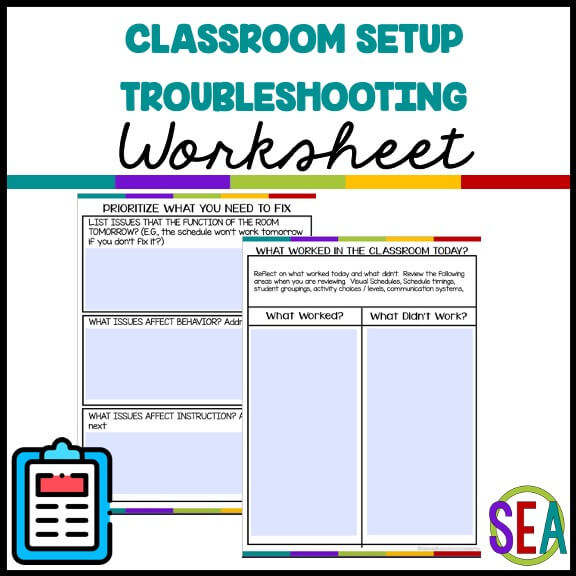 I've taken this freebie directly from the Special Educator's Academy.
Once you have your classroom all setup and the students arrive, the final step in classroom setup is troubleshooting. You never really know if your plans have worked until you run the schedule, the zoning plans, use the space, etc.
These two worksheets are designed to help you think about what worked and then prioritize what things you need to fix NOW and what can wait.