2 Behavior Problems You Can Fix With Classroom Design
Behavior Support | August 29, 2021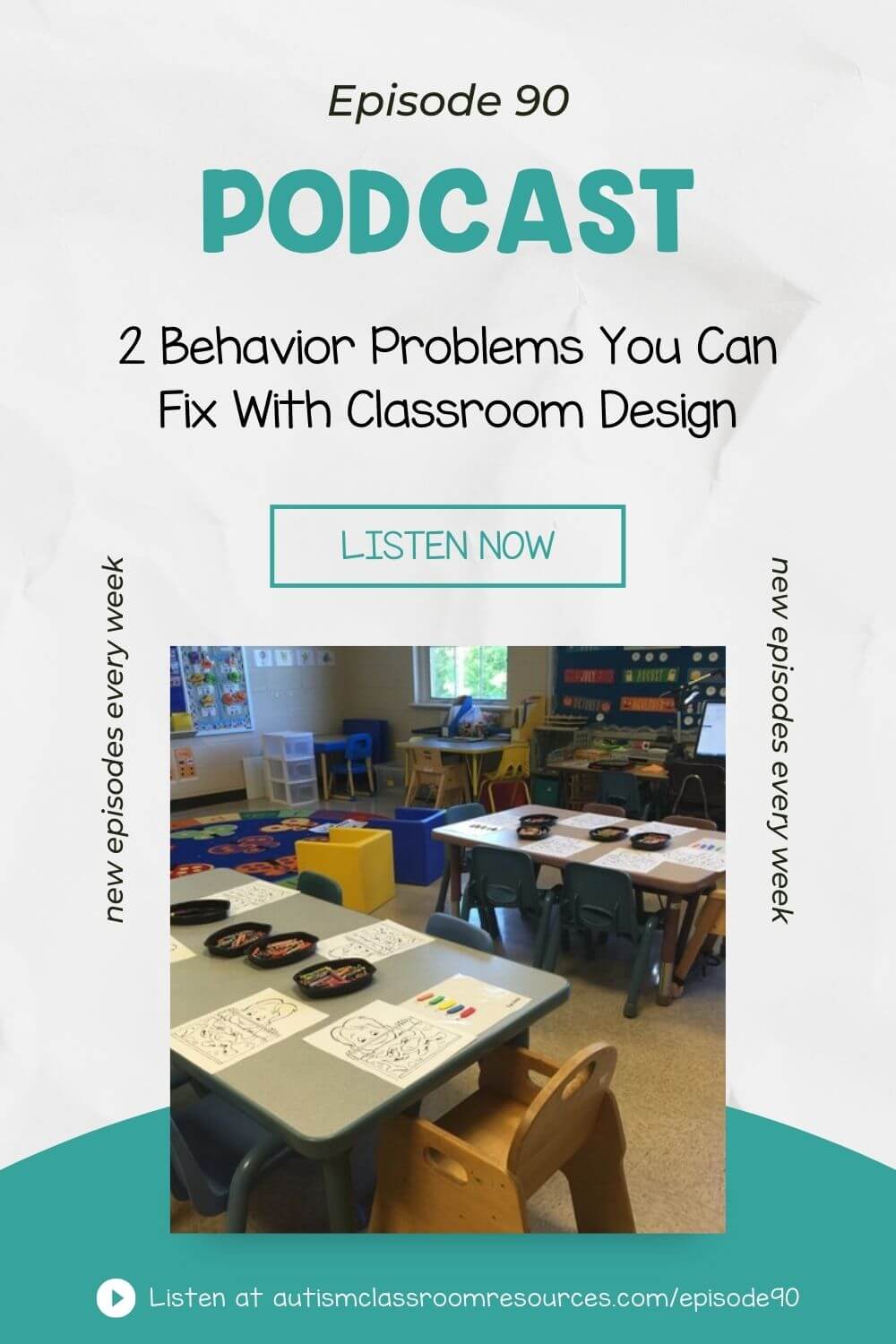 We're almost at the end of our journey on classroom setup! We're in the troubleshooting phase right now, but starting today I'll be delivering snack-sized episodes that discuss making decisions about what isn't working and discovering how to know what to change. In this episode, I talk about a couple of warning signs that show a need to fix your physical classroom environment and share solutions that should help as we talk about 2 behavior problems you can fix with classroom design.
2:00​ – Why students might be running around your classroom
2:50 – Ways to prevent your students from running in the classroom
3:57 – How some teachers solved a problem in this area of their classrooms
4:45 – The solution to your students leaving an activity area or table
5:08 – What to do if the solution causes your back to face the room
Join us inside the Special Educators Academy for your 7 day free trial.
Looking for more ideas for preventing challenging behavior and being proactive? Check out the FREE Preventing Behavior Webinar.