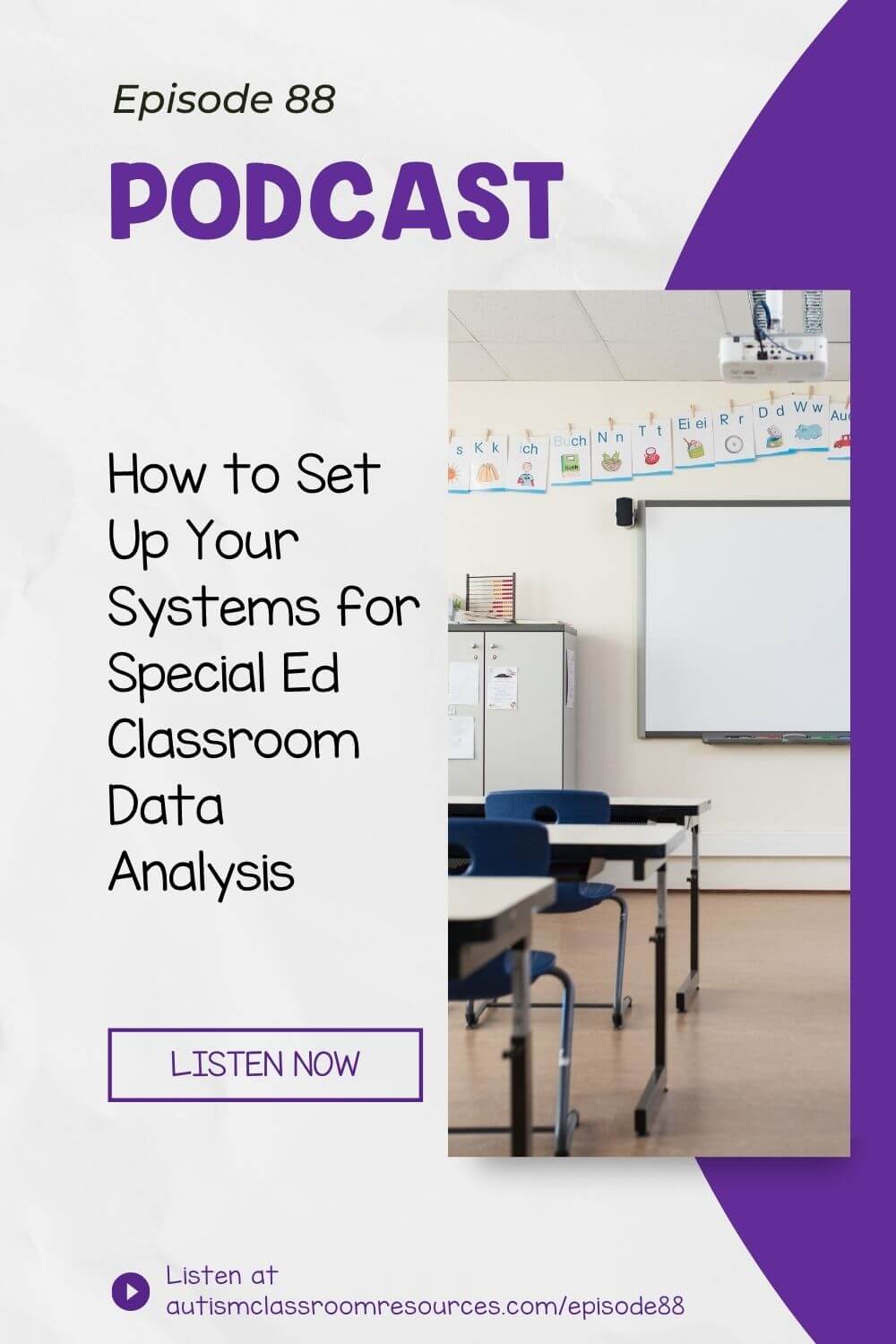 You've collected some classroom data, so now what? Leaving it sitting in a binder doesn't help anybody; therefore, it's critical that you set up systems for special ed classroom data analysis. We take this data for legal reasons, to show progress, but most importantly, to troubleshoot any learning issues confronting our students. So in this episode, I discuss how to make systems for special ed classroom data analysis happen and the three elements to consider for developing systems that ensure the data gets analyzed and is practical for your classroom.
4:40 – The biggest takeaway from what little research exists on classroom data collection
6:14 – A tool that makes graphing your classroom data easier than ever
9:22 – How my ex-preschool's strategy can help you fit this into everything else you have to do
10:52 – Two keys to adapting the preschool's strategy to work for you
12:56 – How you can get paraprofessionals on board with the analysis process
Join us inside the Special Educators Academy for your 7 day free trial.
Looking for More Data Resources?