In the last couple of episodes, I've talked about why morning meeting or circle time is important and the skills you can teach in whole group instruction. There are strategies you can really capitalize on during morning meeting/circle time while others might come as a surprise to you as a possibility in a group. So in this episode, I discuss those strategies for teaching skills to students in group instruction.
2:09​ – How explicit teacher-focused instruction can enhance your generalization instruction with students
3:38 – A misconception about using discrete trials in morning meeting and circle time
5:09 – The surprising similarity of instructional strategies across different disciplines
6:20 – A quick overview of the steps of discrete trials and ways you can implement them in group instruction
8:04 – How pivotal response training is like incidental teaching on steroids
9:26 – Other strategies to teach skills during circle time or morning meeting
11:14 – An alternative to choral responding that's one of my favorite tools to use in any group activity
Join us inside the Special Educators Academy for your 7 day free trial.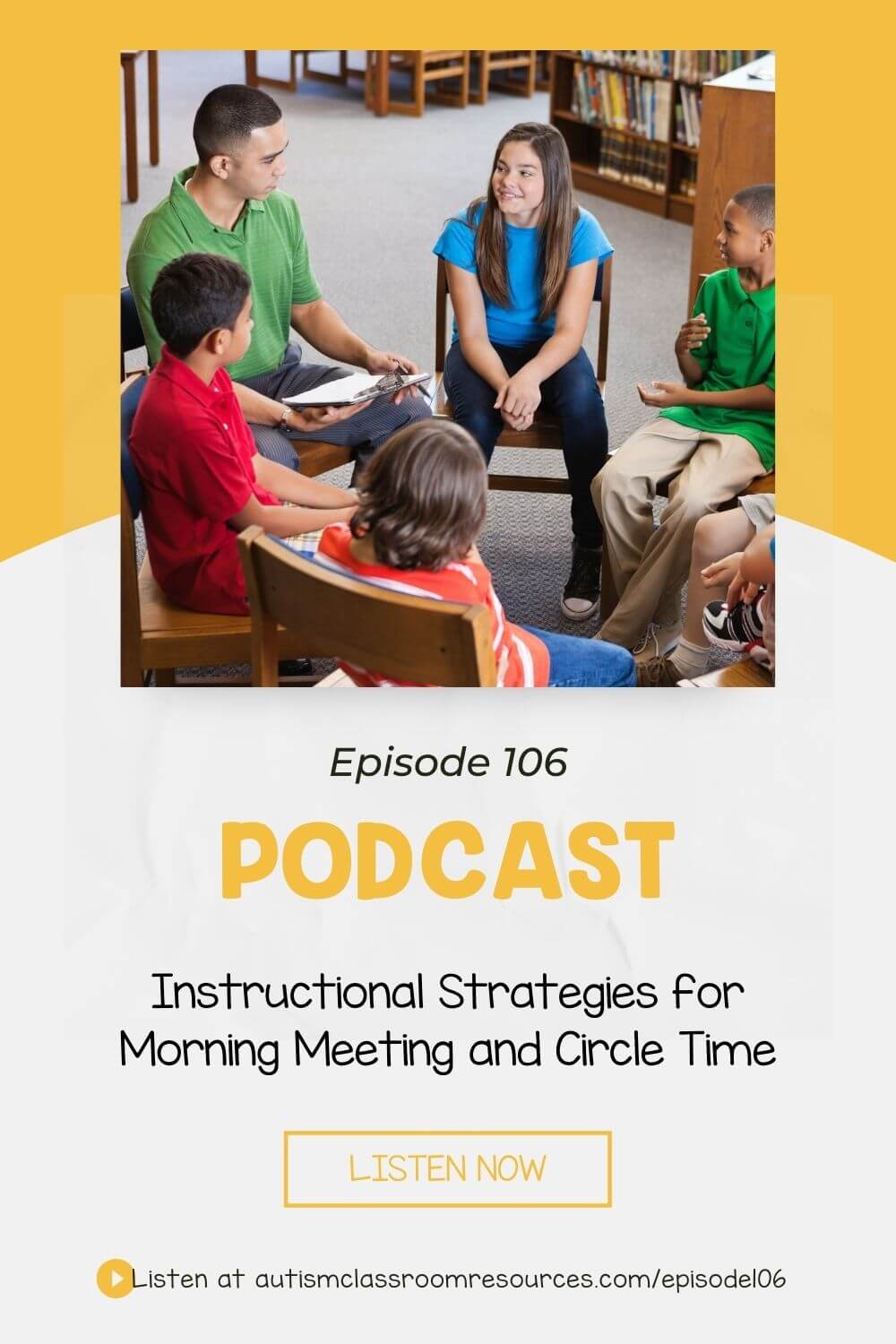 Grab Your Free Resource Along With Occasional Tips in Your Email Box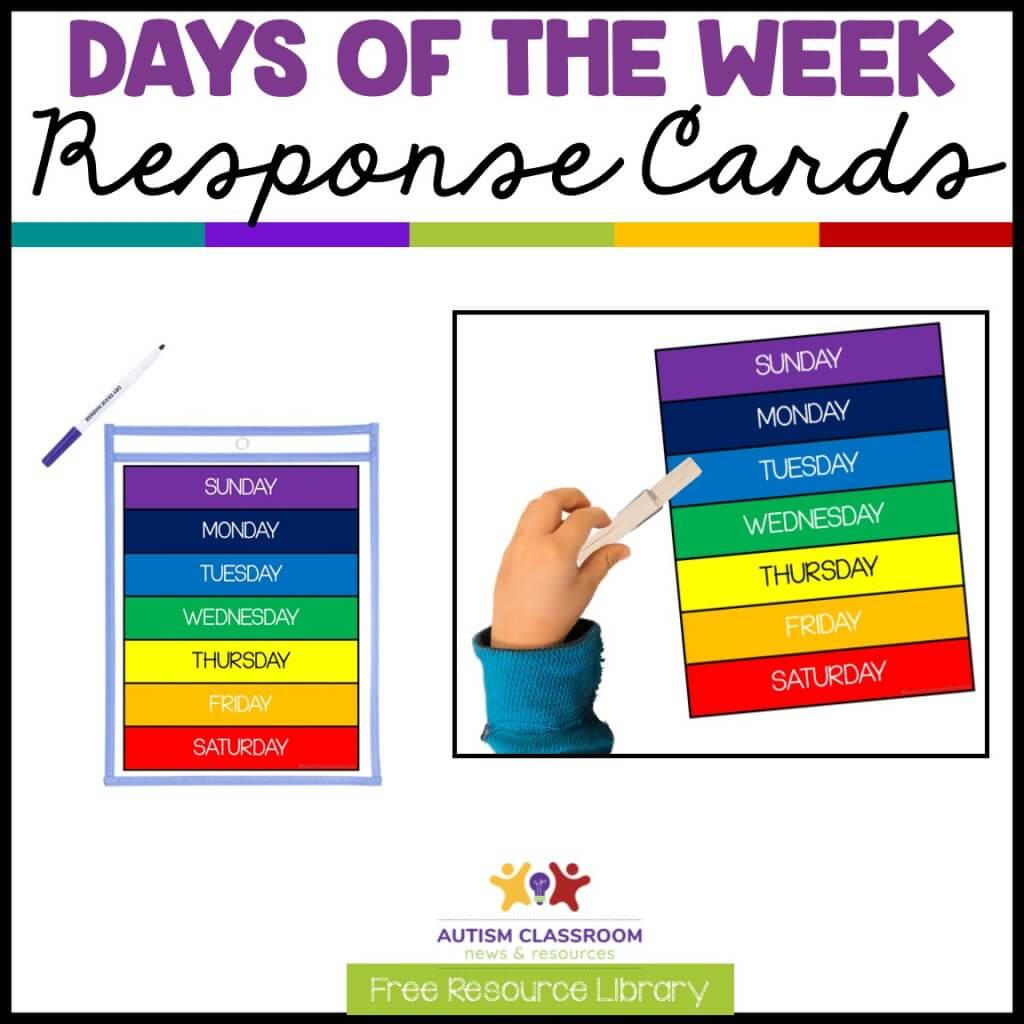 These response cards are great for using in morning meeting with any age. They come in 2 sizes, Plus I've included 1 set that is full color and another that is minimal color to save ink.
Grab them from the Free Resource Library. Click below to navigate or join the free library.