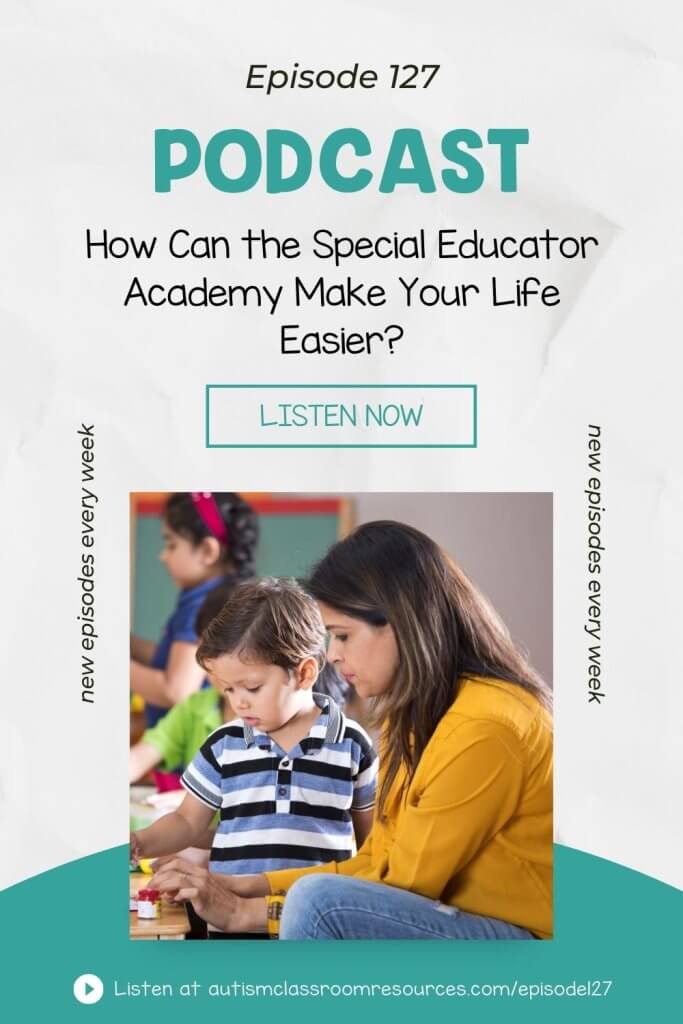 How was the Special Educator Academy born? One of my biggest dreams has always been to create a place where special educators could come together and learn from each other. And Facebook, while great for connecting, wasn't going to cut it. In this episode, I reveal how I came up with the idea for the academy, what if offers to educators like you, commonly asked questions about it, and how you can make use of it (even if you think you don't have time).
00:56​ – What it was like to work as a school consultant pre-Internet
4:38 – How the academy has changed over time to make it easier to find answers to your questions
7:00 – An area the academy covers that I know is always in need
9:03 – How the academy is designed to used in very small doses of time and still be worth it
12:09 – What the academy is intended to be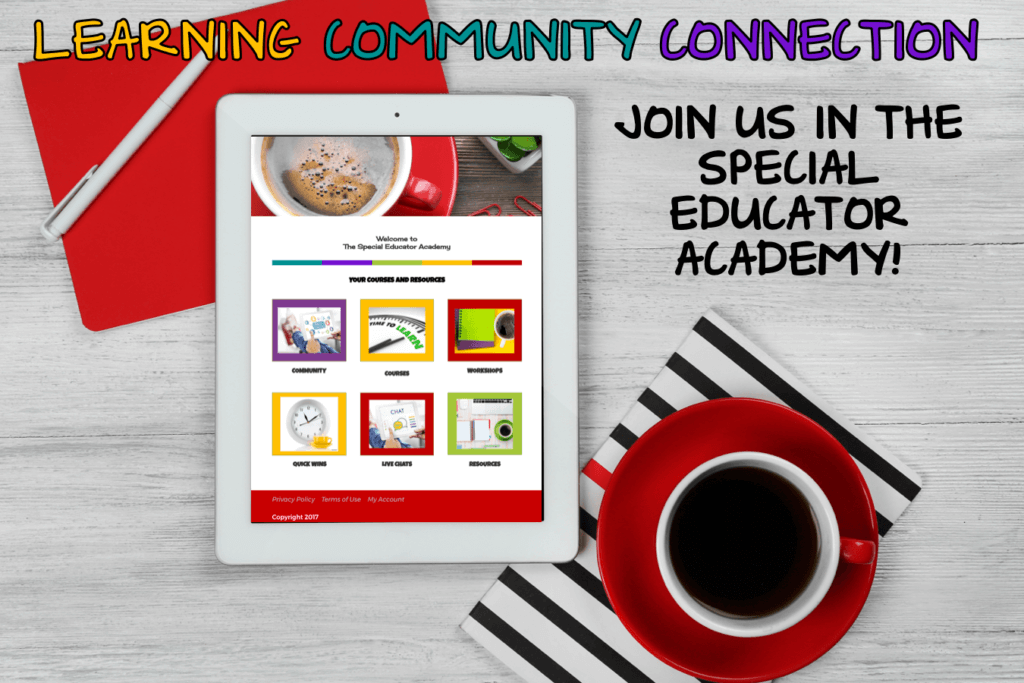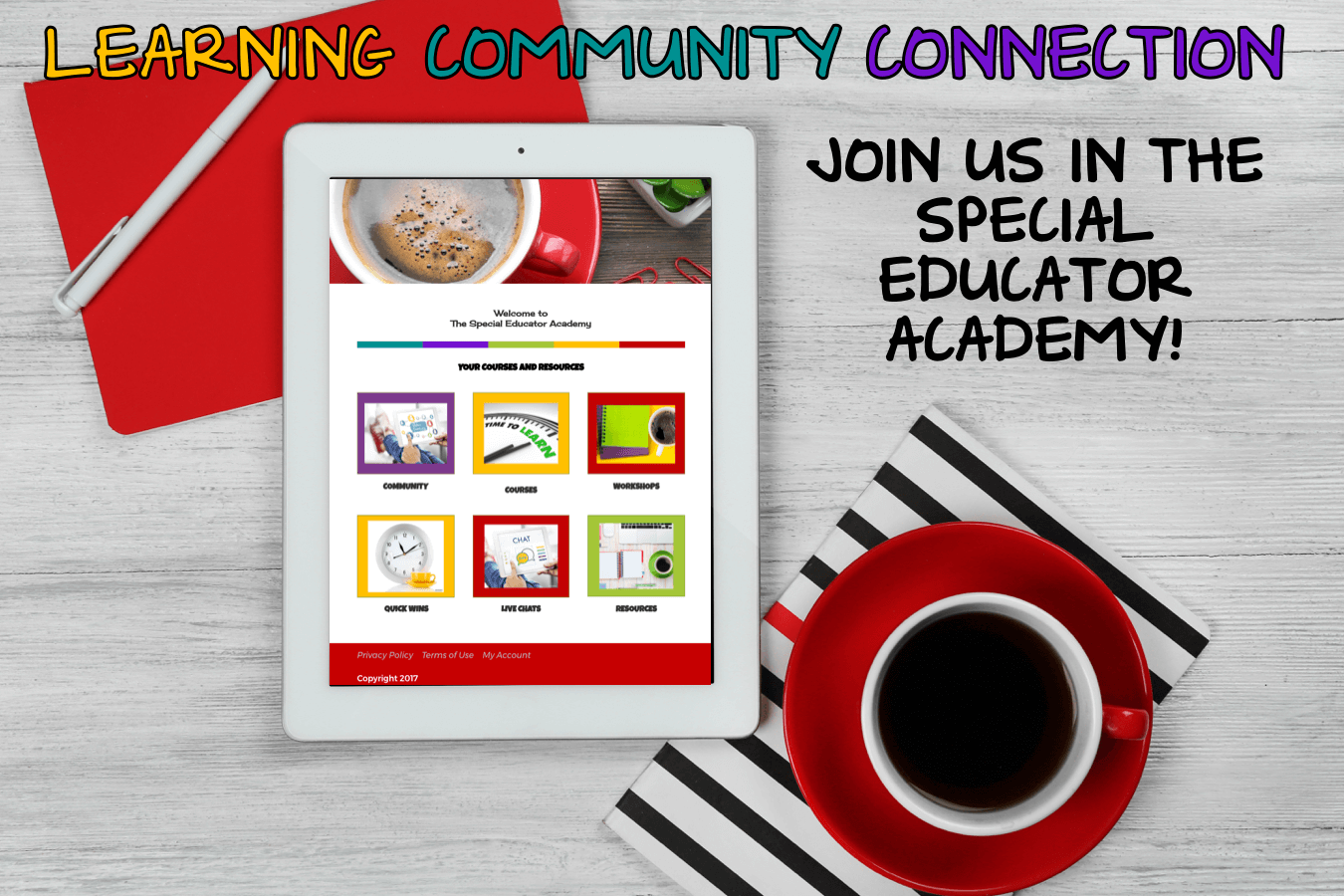 Join Us!
Come get a free trial in the Special Educator Academy where we have workshops and study groups on them.