5 Things You Need to Know to Support Individuals with High Functioning Autism
Behavior Support | January 10, 2021
Today, I'm starting out with a 9-episode theme of individuals with high functioning autism spectrum disorder. These are students with ASD who are working on grade level standards in general education. And that is where we are going to start today.
The Spectrum of Autism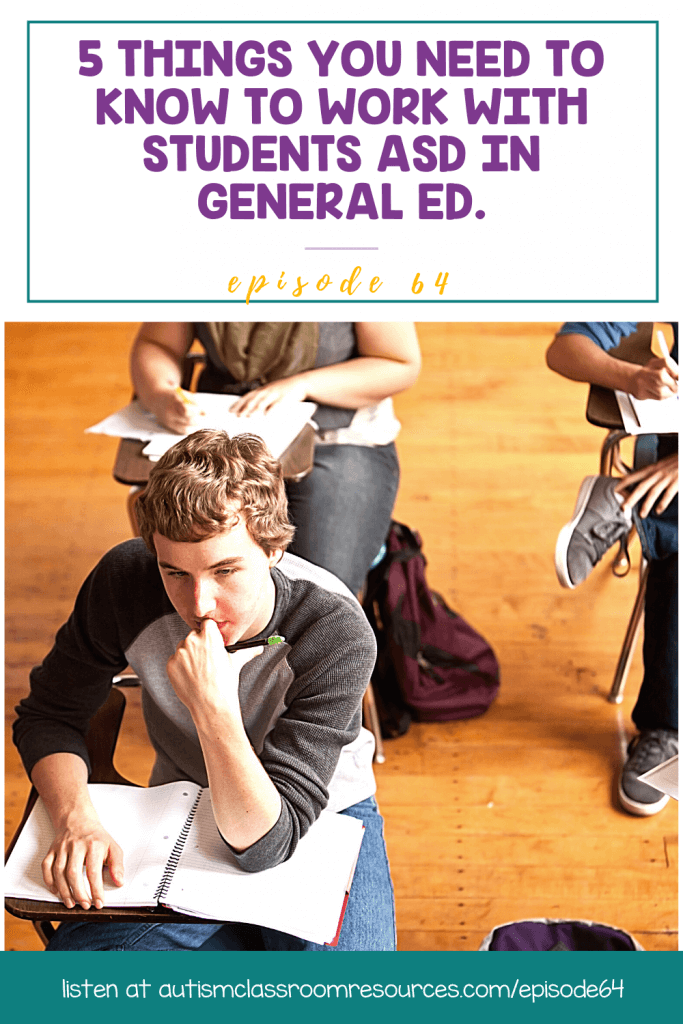 Let me start by saying this. Historically, these students have been referred to as having high functioning autism. In general, I tend to move away from that term because I don't think it really defines anyone that well. I'm honestly not sure what type of term really defines them other than being on the autism spectrum. And being an individual.
As many if not most of you know, autism is a spectrum of characteristics. And it also spans a spectrum of cognitive abilities. There is also much research looking at the validity of being able to determine the cognitive abilities of individuals on the spectrum due to sensory differences, communication issues, and other characteristics of the spectrum.
Within the course of a podcast. I can't cover all the relevant characteristics of autism across the whole spectrum. Instead in today's episode I do want to focus on 5 issues that I see that affect most individuals who fall in the high functioning autism category.
Who Are Individuals with High Functioning Autism?
To define what I mean by this, I'm referring primarily to students who are usually on grade level or above. They are most often in general education classrooms. And typically their cognitive abilities are assessed to be average to gifted range.
Over the years I've worked with many of these students. And I can tell you one thing for sure as an educator. Being "high functioning" does not mean that these students have an easier time of it in school or that they have fewer needs. It also doesn't mean that they are less complex or easier to work with. In fact some of the most challenging situations I've dealt with over the years have been students in general education.
What is Episode 64 About?
These aren't all the characteristics that individuals with ASD present. But, these 5 characteristics and concerns are part of the reason why these students can really struggle in school. I see them as the 5 issues that we run up against with their interactions around the school. And many of them are related to others' expectations of the students or perceptions of the students' behavior. Many times they are the reason they get in trouble. And they are issues that we must address in order to provide quality education and support their needs within school.
Autism can be an invisible disability that results in adults expecting more of students than they are able to deliver. Find out 5 things every educator should know about working with students with ASD in general ed.
Looking for more ideas for preventing challenging behavior and being proactive? Check out the FREE Preventing Behavior Webinar.