This is Step 2 in Setting Up Your Classroom that focuses on laying out the schedule. I use a grid to lay out the schedule and there are a number of examples for different ages below.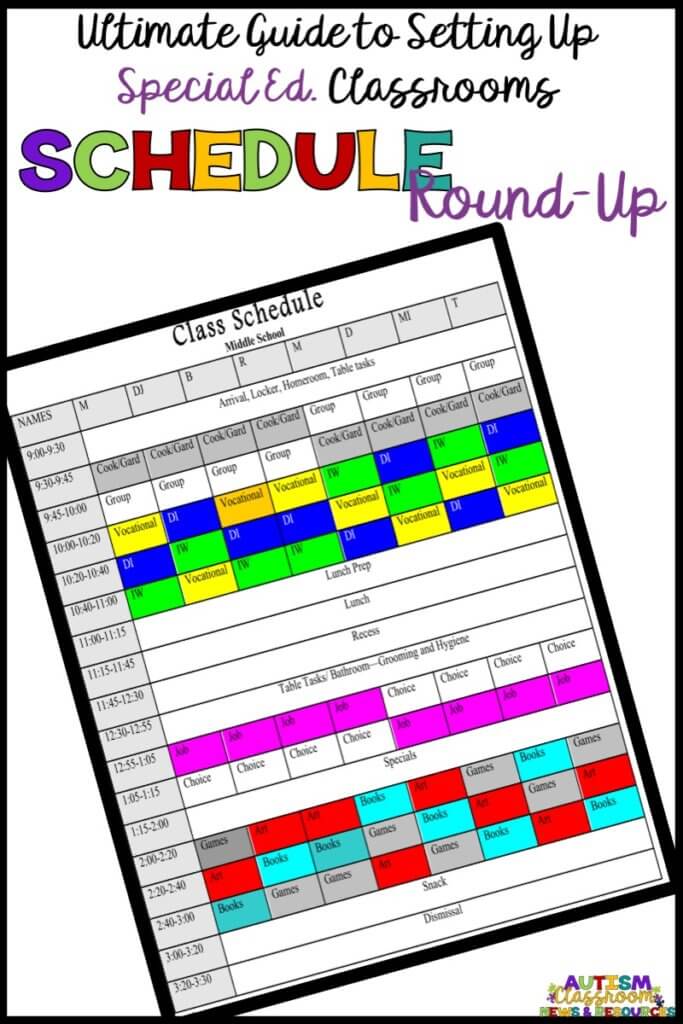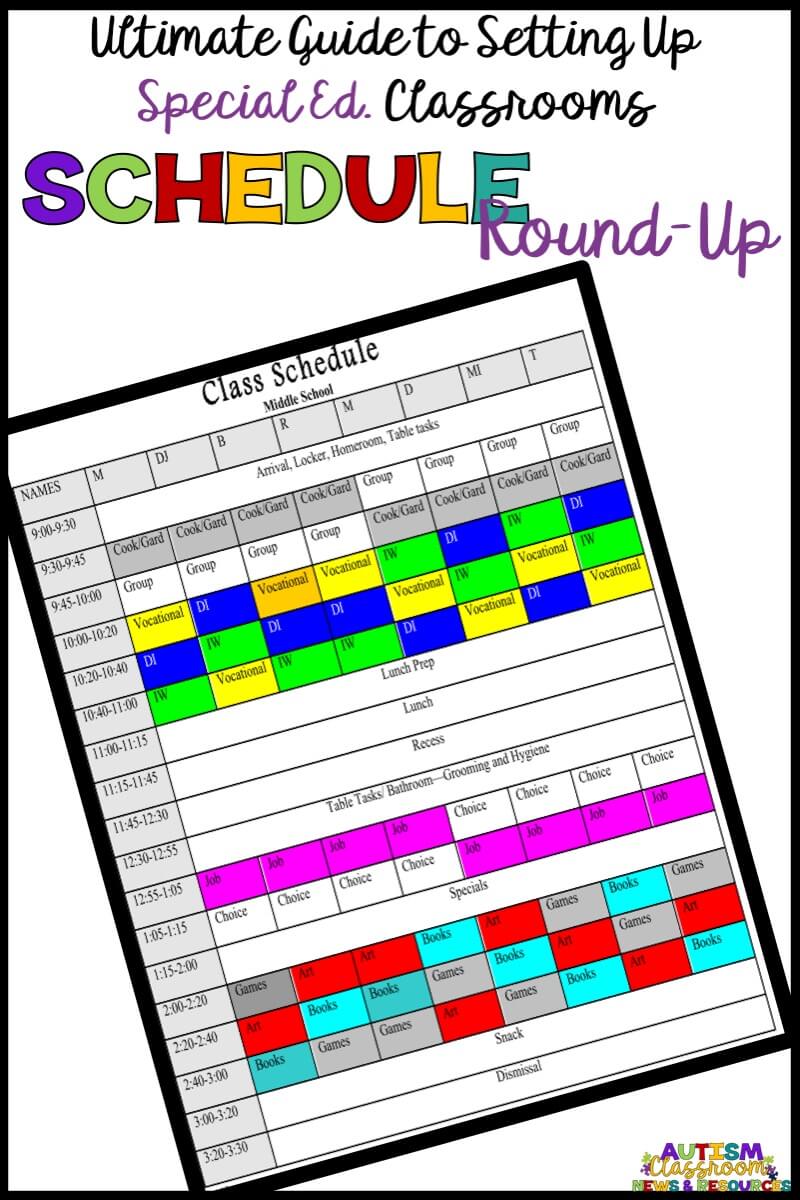 Setting up the classroom schedule is probably one of the complex and difficult tasks facing special education teachers. I rarely meet a teacher who hasn't changed her schedule at least 4 to 5 times in the first weeks of school.
The schedule grid in the picture shows how I create the schedule (and that I love color coding). I've created schedules over the years for every type of special education classroom from resource to private school and preschool to adulthood.
Creating the Classroom Schedule
Over the years, I have found that there is no perfect schedule. But the more time you spend trying to get it right, the smoother the classroom runs.
Using the Teaching Intervention Plan from Step 1 helps to organize how much time each student needs in different types of activities (e.g., small group, large group, social interaction, etc.). From that I create my schedule.
I use a schedule grid like you see in the picture above.
First, I write in all the things that have to happen at a specific time and I can't change. So, lunch, PE, specials, etc.
Then I schedule the student(s) who is most sensitive to the schedule. That's the student who many need a work-break type of schedule.
And I then fill in around those elements.
Clearly this is a somewhat simplified version, but you can check out examples of all different ages of schedules and more about my process in the links below. Just click the links below.
Post Round-Up with Examples
So, the schedule is probably the most difficult part of the classroom set up. And of course it's going to change over time as you put your physical space together and as you schedule your staff.
I'll be back in the next post with the round up of all my posts on the physical environment.
Looking for More?
Looking for more guidance and ideas for setting up classrooms? We have a whole class on it in the Special Educator Academy–want to know more, check it out below!