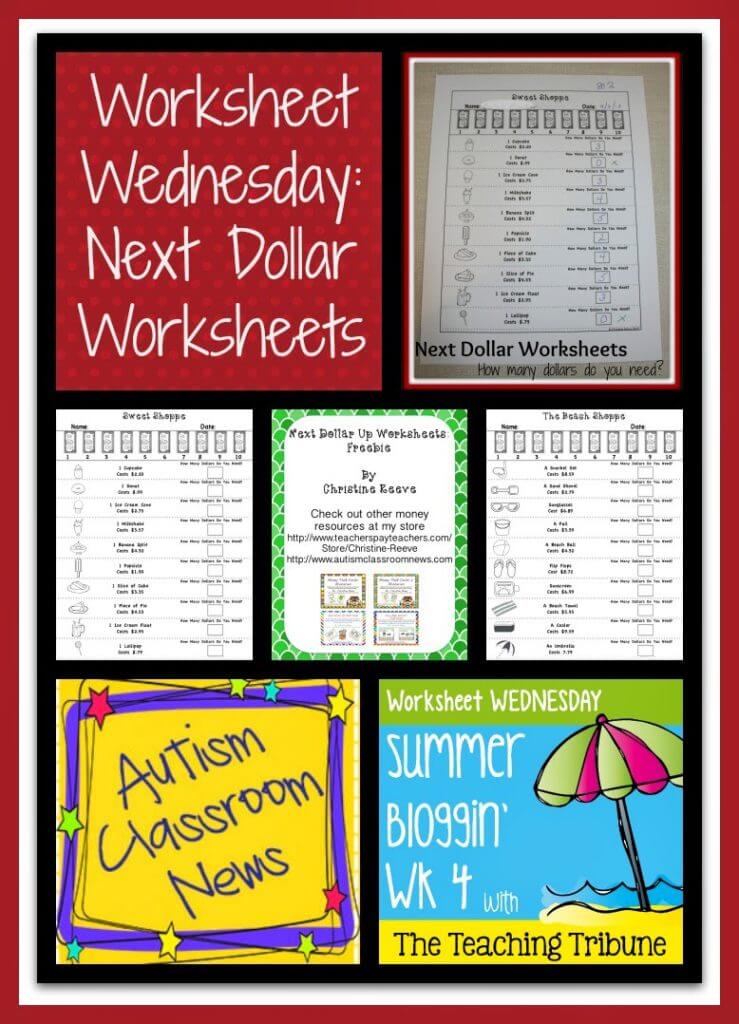 We will get back to the 5 Steps of Meaningful Behavioral Support in the next post, but I thought everyone could use a little freebie action.
This is a freebie that I've shared in the past, but some of you may not have seen it.  They are next dollar worksheets that require a student to identify how many dollars are needed to cover a price of something.  So for instance, if the price was $3.59, they would indicate they need $4 to make the purchase.  This is a great way to teach students to make purchases who may not be able to make accurate change.  I've written about this strategy in the original post these worksheets were shared in HERE.
The worksheets are part of a larger package of 10 worksheets focused around a variety of different stores of items.    You can check them out in my TPT Store here.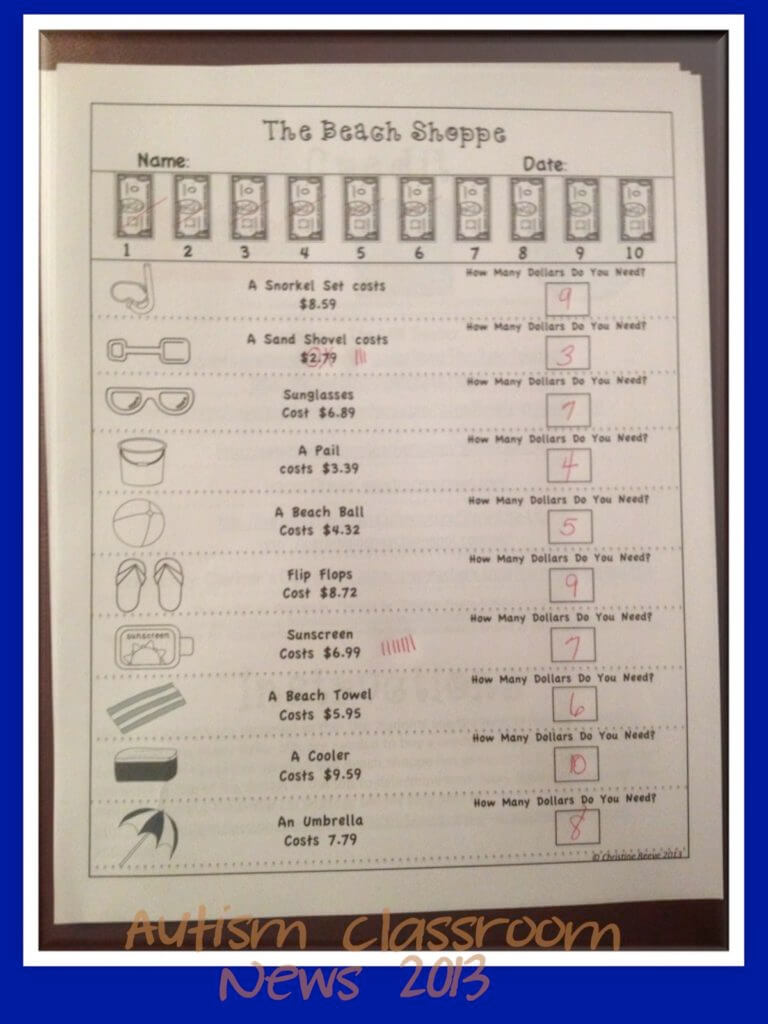 There are 2 worksheets in the free packet below–one of which is the one to the left for a Beach Shoppe–great for using in ESY.  The next dollar strategy can be used with any age student who is working on money skills and is great for teaching students how to round.  There is a $1 bill numberline at the top of each worksheet so students can use it to count up to the price.  The students look at the item and the price and then indicate how many dollars they will need to make the purchase. This skill keeps them from being disappointed in stores as they can determine if they have enough money to make the purchase before approaching the cashier.  You can download the free worksheets HERE.
Until next time,