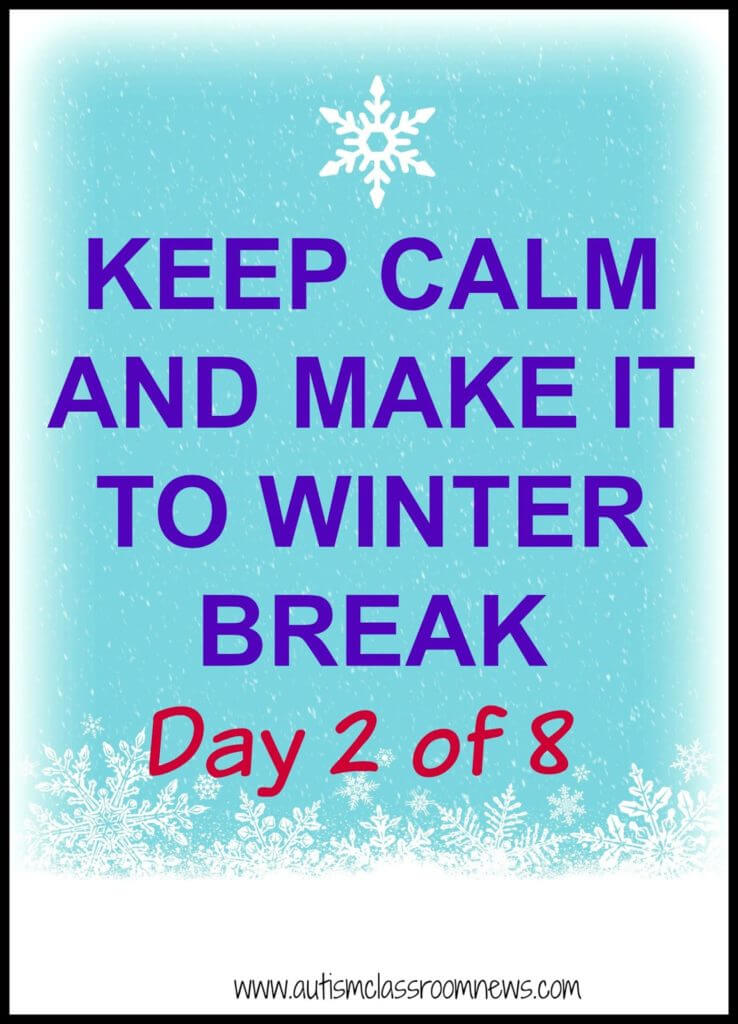 So I understand from those of you on Facebook, that NOT EVERYONE gets out on the 19th. Some of you are lucky enough to get out this Friday. WHAT? And some of you are unlucky enough to not get out until the 23rd. I can only hope that means you don't go back too close to New Years….or perhaps you have those elusive snow days we never enjoy in Florida. 🙂 So I am planning an extra surprise for the 8th day that might help you make it through the days of the next week! You'll have to wait until next week to see it. So, let's reveal the freebie for today.
Yesterday's freebie was great for little kids but a little young for some of our older students. And middle and high school teachers, you know I always have your back! So, today's freebie is one that can help with those learning money and shopping skills.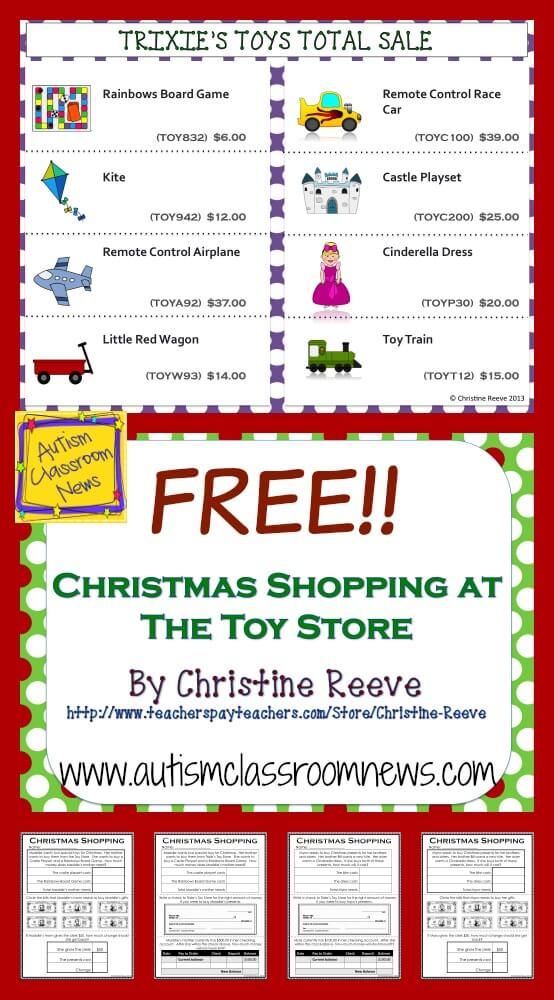 Welcome to Trixie's Toy Store. This
freebie consists of one sales flyer for Trixie's Toys Total Sale and 4 print
and go worksheets focusing on adding prices of gifts in a shopping trip and
either writing a check for the amount or identifying the number of bills. The prices are all whole dollar amounts. This is a sneak peak of my Economics of Shopping bundle, but the store has different prices than the toy store set on sale, as well as different worksheets. So even if you have the Toy Store activity or the whole bundle, this has new activities. Click the picture to get the freebie.
Those long term fans out there may recognize this–it was a fan freebie for Facebook last year. If you have already downloaded it from that, stay tuned for tomorrow's freebie.
Finally, if you like this freebie, you might like the freebie available in my TPT store also focusing on shopping for Christmas decorations and functional literacy. You can get it HERE. You might also like my Christmas Next Dollar Task Cards that I posted a few days ago for $2.
Wonder what I'll come up with tomorrow?
Until next time,