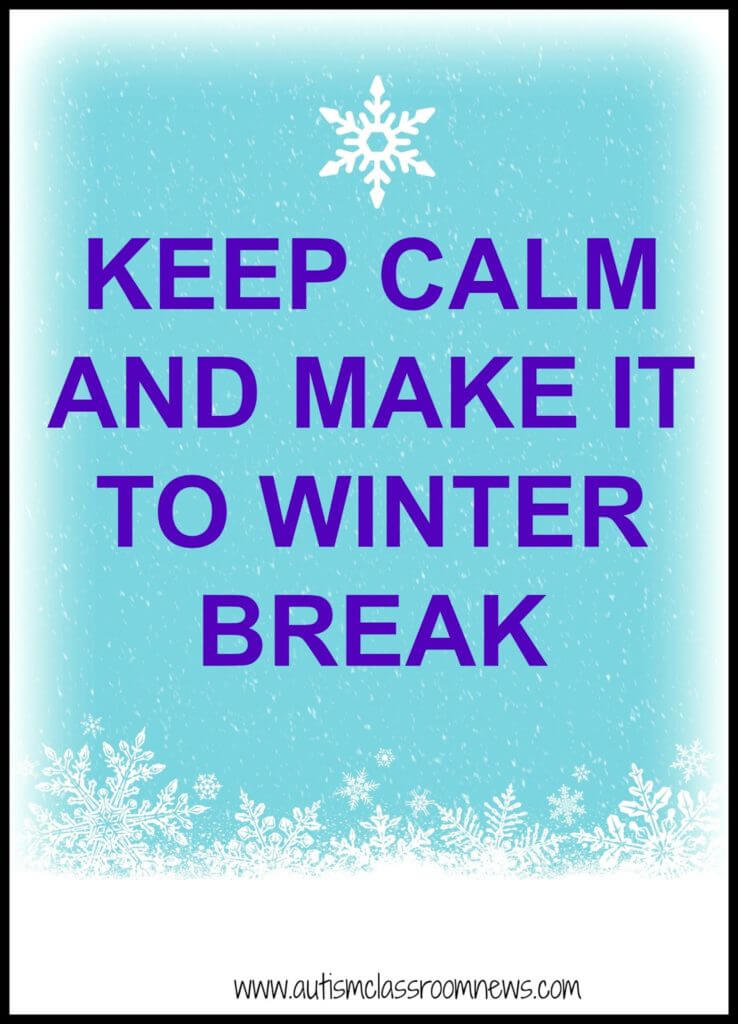 OK, I really mean to blog between 2 to 3 times a week but life conspires with me. But now, armed with antibiotics and a light I can see at the end of the tunnel, I am back with a little twist to keep you entertained (I hope) through the last days of school before the winter break. I'm not really up to substance right now, but I can be up to a little fun and games and freebies to help you get through the next two weeks.
So, while I might pop by between now and Christmas with something substantive (sometimes things just beg to be written), I will be stopping by each weekday to leave you a little free activity that hopefully will make the winter countdown a little easier. They aren't big grand activities, but they will be seasonal (most likely) and many will be print-and-go to help you with these crazy days of parties, shopping, family obligations….and so on. Think of it as the 8 Day Countdown to the Holidays. Most of the schools I work with get out on December 19 so I'm using that as the cut-off point. Some of the freebies might be things those of you who have been reading for a while will have seen before, but many will be new.
Today's freebie is a quickie file folder activity. While it will take a little time to make and is most appropriate for some of our younger or more complex learners, it's a good activity using attention to detail. The students match the colored holiday item to the line drawing in the folder. In most schools I work in the holidays are CRAZY festive with lots of parties and events and programs and such. For most of our students with ASD this could be read as "lots of schedule changes, differences in routines, social activity, and new social expectations in new situations." For many of our students, the opportunity to sit down and do a task they know they can do easily can be calming. So even if this task a little low for some of your guys, it might be helpful to have some easy tasks to pull out on those wild days when a little calming would do us all well. So, click the picture below to download the freebie and come back tomorrow for more of the 8 Day Countdown to the Holidays.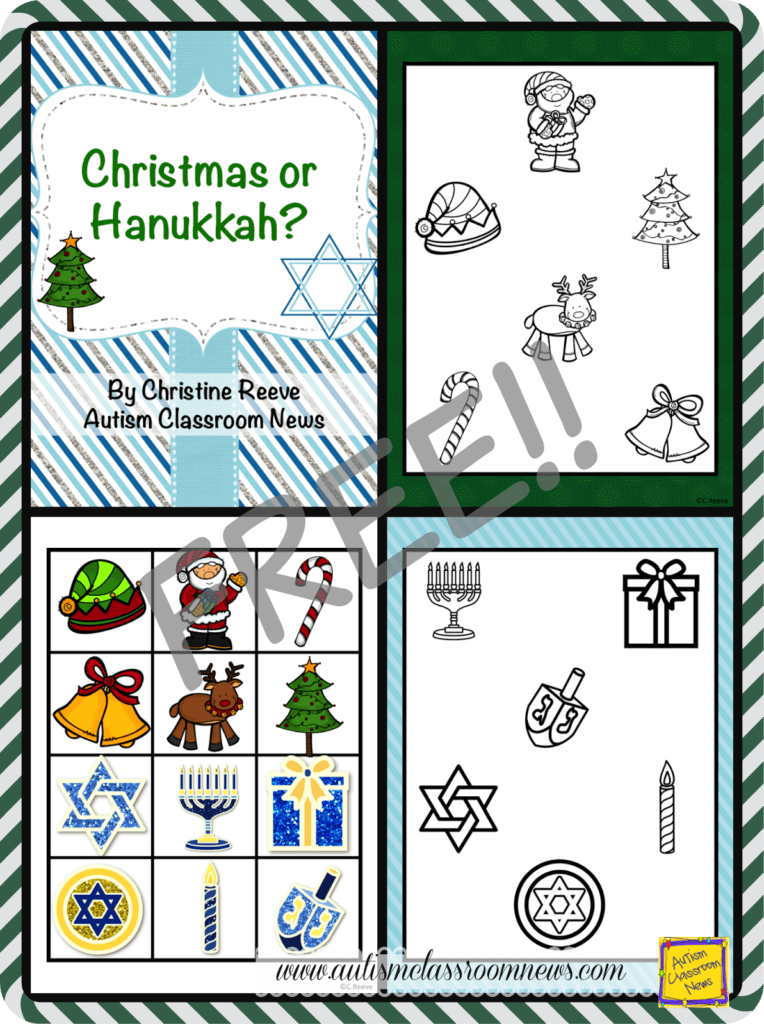 Until next time,