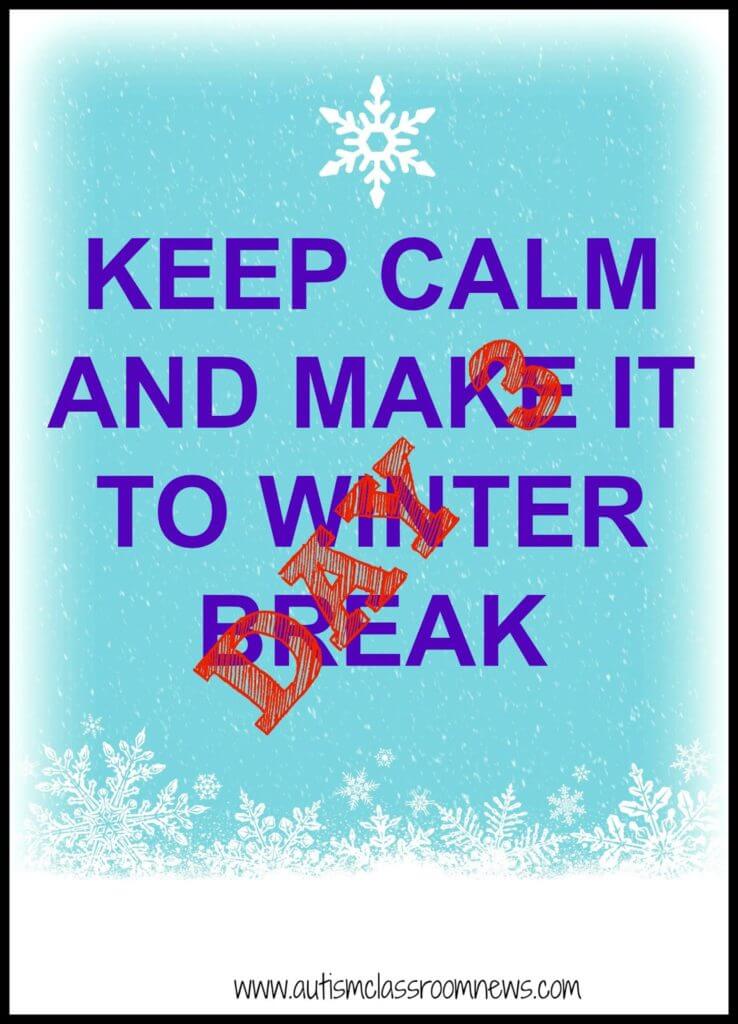 Day 3's posting of the 8 day count down to winter break is a bit delayed, but I think it's worth it! For anyone not following along to now, we are counting down to December 19 for the winter break and I'm hoping to make the last week a bit less painful with some freebies. Our last freebie was geared toward some of our older kids. This one is focused a bit more on the primary folks. And it's just print and go with the visual build in.
I'm excited about today's freebie because it is a mini-book that the students put together and color following directions. The primary goal of the task is to learn holiday vocabulary but also to follow directions.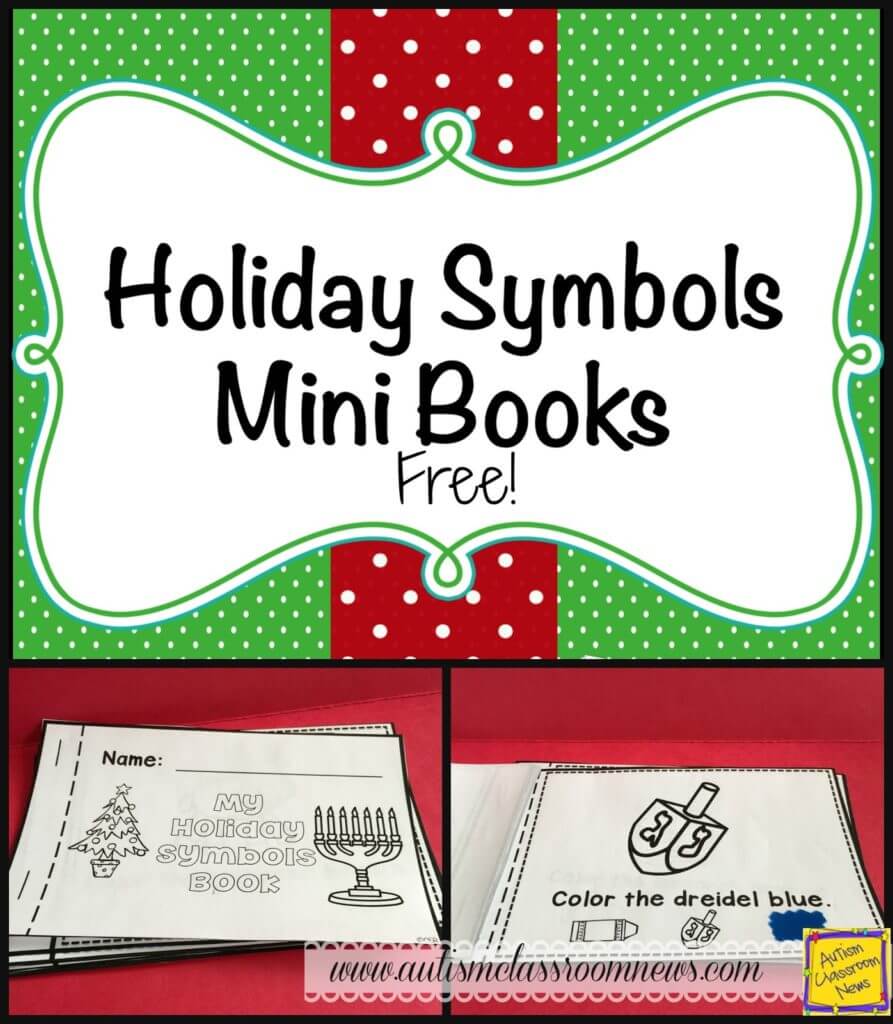 Many of our students struggle with following directions, which is a functional life skill for everyone. This mini-book has 2 versions. One has visual cues for reading the directions and the other does not. So the top reindeer page doesn't have a visual but the bottom does. Consequently the adapted version will need to be printed in color, but the color the student should use is the only thing not in black and white.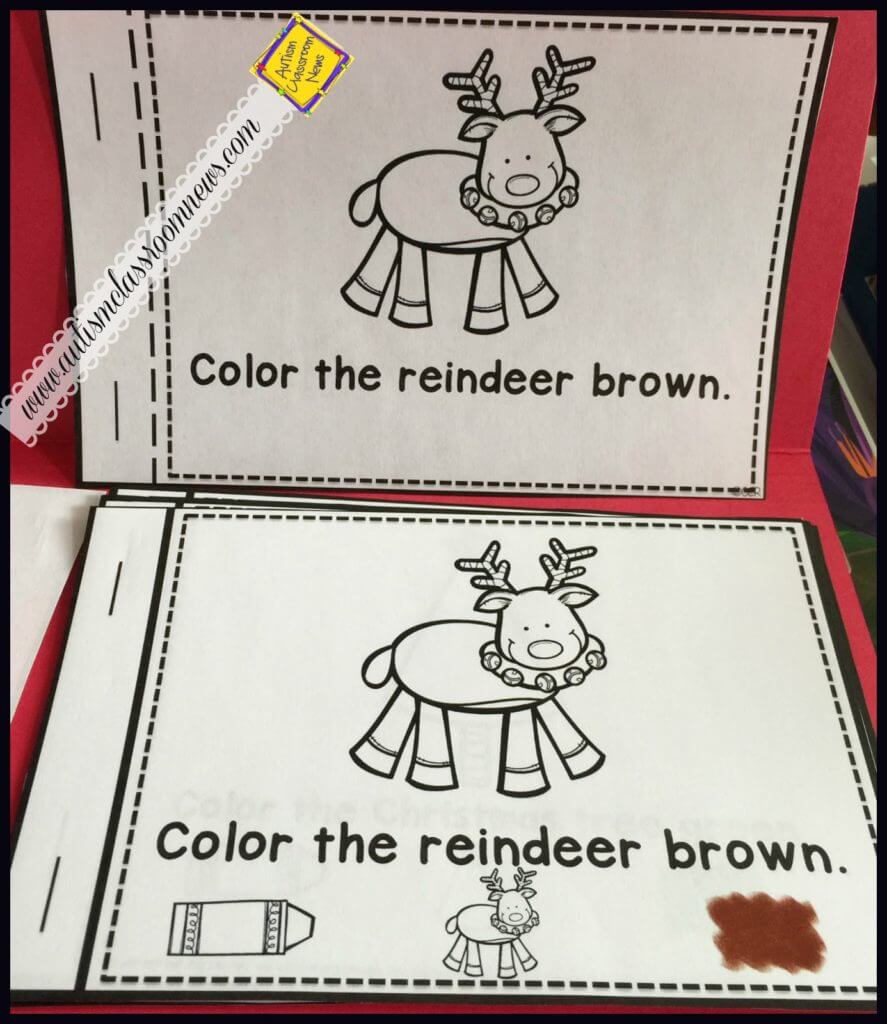 I combined Christmas and Hanukkah symbols in this book and titled the book Holiday Symbols because I know many of you cannot use things that are Christmas or Christmas-only. Hopefully this will pass.
In addition to working on students following directions to cut and color the books, you can incorporate lots of language into using these books.
-Have students request the color they need for each page.
-Have student share sets of crayons so they have to ask each to use the one they need
-Review the vocabulary and when and where you see each element
-Talk about whether their family has a menorah or a tree
-Have them find the holiday symbol from the book at school or in the room
-Send it home and have parents use it to talk to their children about their traditions
I'm sure there are more, but that's enough for now. You can download this freebie by clicking on the picture below. And remember it's Friday!! I'll be back on Sunday night or Monday morning with a new freebie to make it through the last week as well as some plans for what else the week might bring.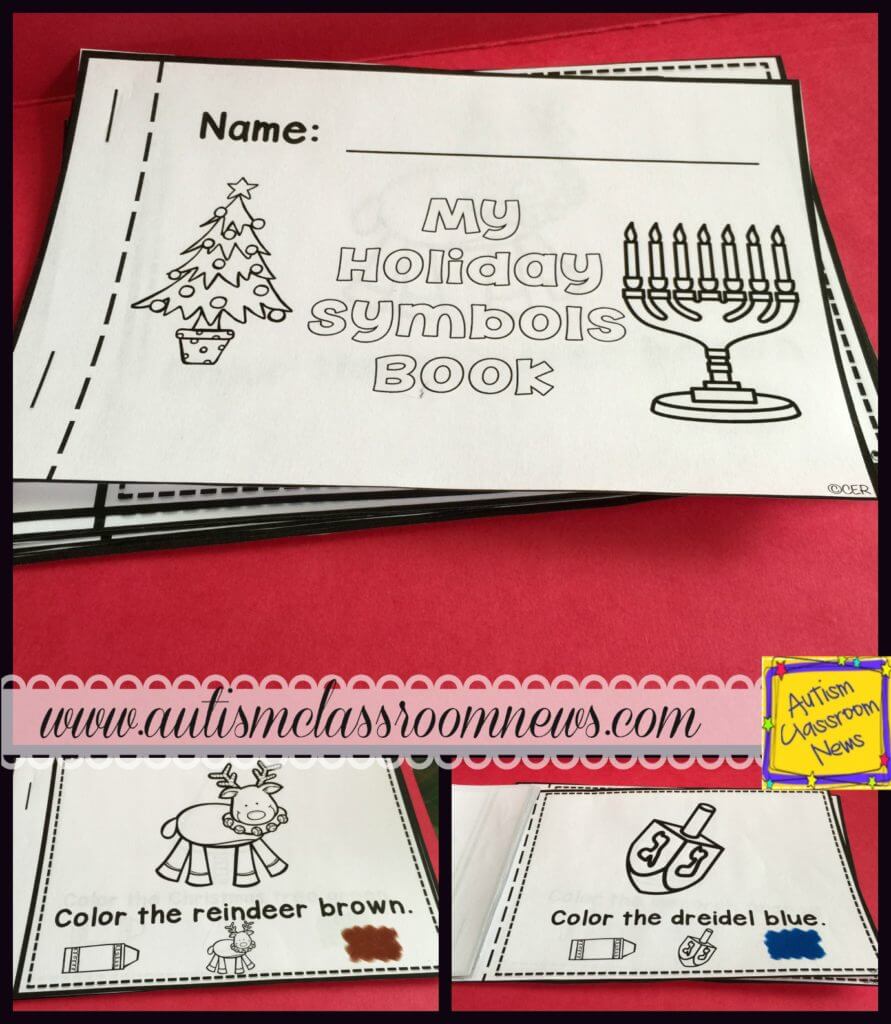 Until next time,