3 Tools to Help You Teach Emotional Regulation (ep. 67)
Behavior Support | January 31, 2021
In the last few episodes I talked about students with high functioning autism who often have difficulty with emotional regulation. Many of these students struggle with managing their anxiety and emotions. As I noted in episode 65, individuals with ASD are 4 times more likely to have anxiety disorders than the general population. So managing their emotions and achieving emotional regulation is key for these students. But it isn't an easy thing for them to learn. And it isn't an easy thing for us to teach, either.
Meet Frank: An Example of Emotional Regulation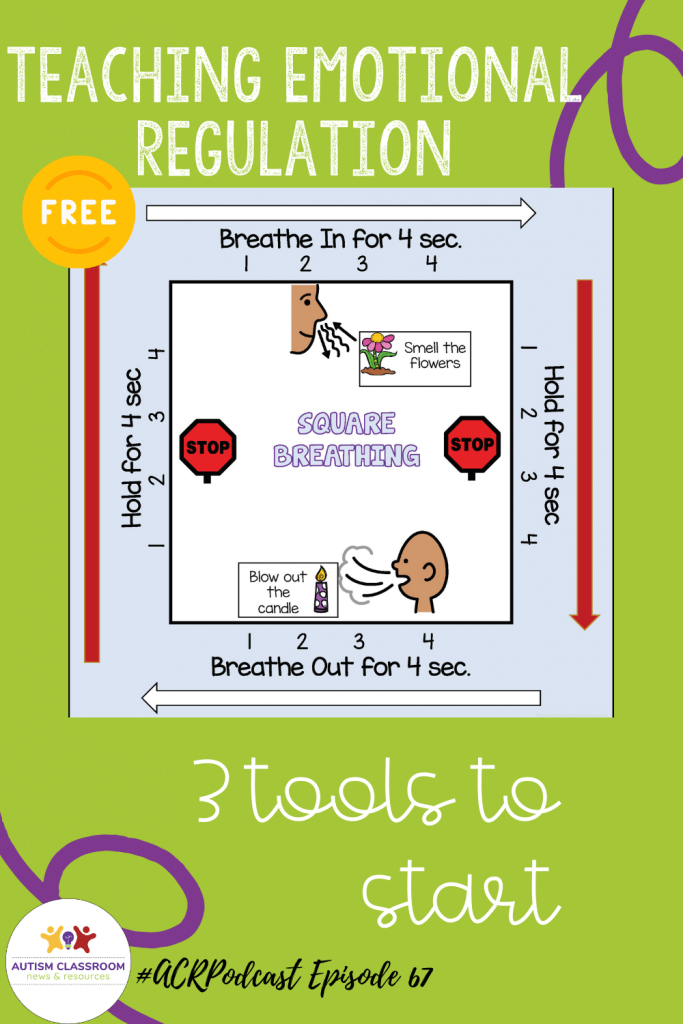 I once was doing some mini-assessments of students for a training. And in walked this late-elementary aged student. I'll call him Frank. Frank had an aide with him but didn't want her in the assessment area with him. As Frank and I were working together, I was watching his body language. It was remarkably clear that he was getting more and more anxious the longer we worked. His shoulders were inching up to his ears. His face was getting screwed up with his eyes squinting at me. And he was finding it harder to answer questions.
We were just about the time that I was going to stop and take a break because I didn't think he could take it anymore. And suddenly, Frank put his hands flat on the table. He sat up straight. He looked straight ahead and said, out loud, "Breathe!" And he took a big deep breath in and let it out slowly. And he did that 3 times. As he did that, he visibly calmed down. Then he told me he was ready to go back to work.
Needless to say, I was floored. And my first thought, having met kids like Frank before, was "Wow, I bet the teacher who taught him that never got to see him do it like that!"
Episode 67 Highlights
While I can't detail all the ins and outs of teaching emotional regulation within an episode of a podcast, I can give you pointers toward 3 strategies that you can integrate together that can get you started. So, in today's episode I have 3 tools I want to share to help you teach your students how to self-regulate along those same 3 steps.
And I have a free download for you in the Resource Library that can help you get started with one of the strategies. And lots of helpful links in the resource links below for relaxation strategies to use with your students too.
Don't forget if you are looking for strategies to prevent challenging behavior in your classroom, I have a free Preventing Challenging Behavior webinar that you can watch anytime. Plus if you are looking for more resources to help with challenging behavior in the classroom, we have a whole course on it plus tons of resources and workshops in the Special Educator Academy. Come give us a try with a 7-day trial at specialeducatoracademy.com.
sign up for free tips each week in your inbox and Grab a free set of visual rules from the resource library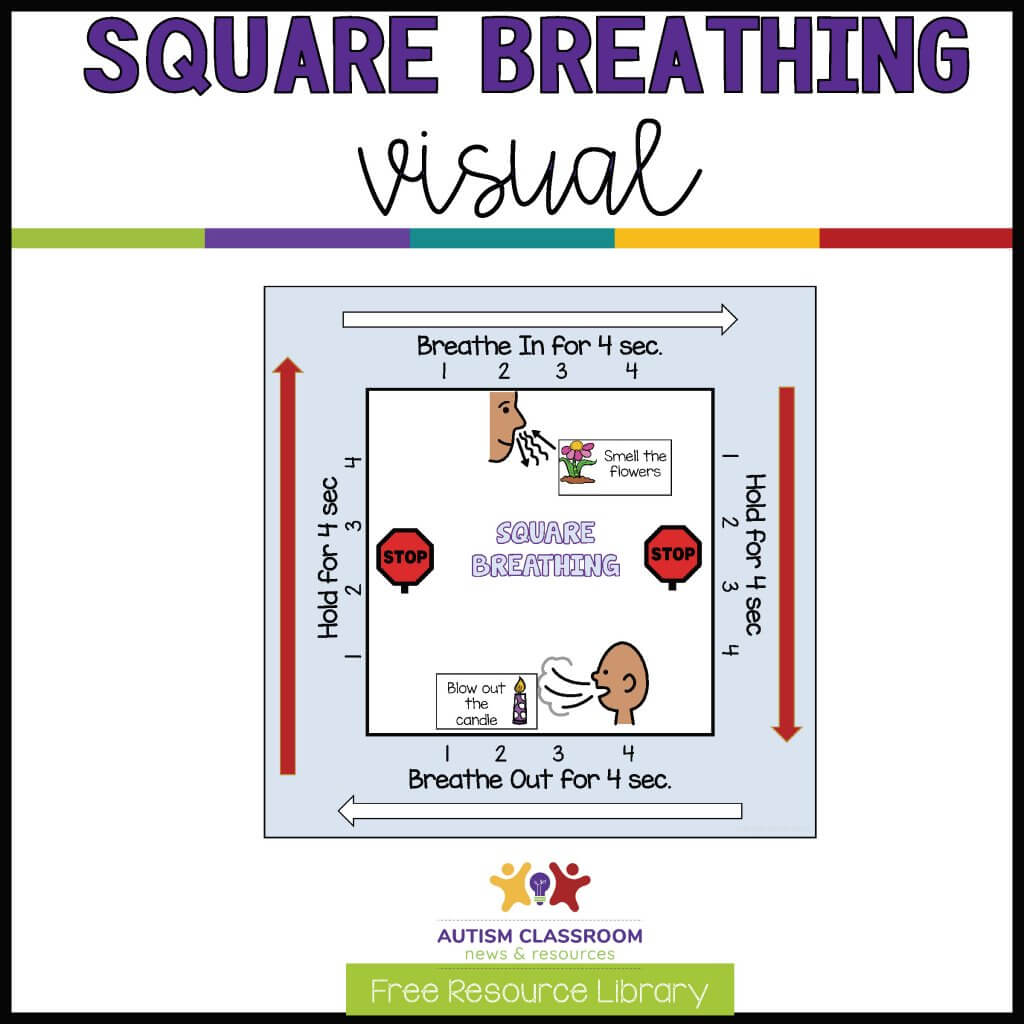 Grab the visual from the Free Resource Library. Click below to navigate and log in or join the free library.
Looking for more ideas for preventing challenging behavior and being proactive? Check out the FREE Preventing Behavior Webinar.