The Hidden Curriculum: What You Need to Know About Its Impact on Behavior
Behavior Support | February 14, 2021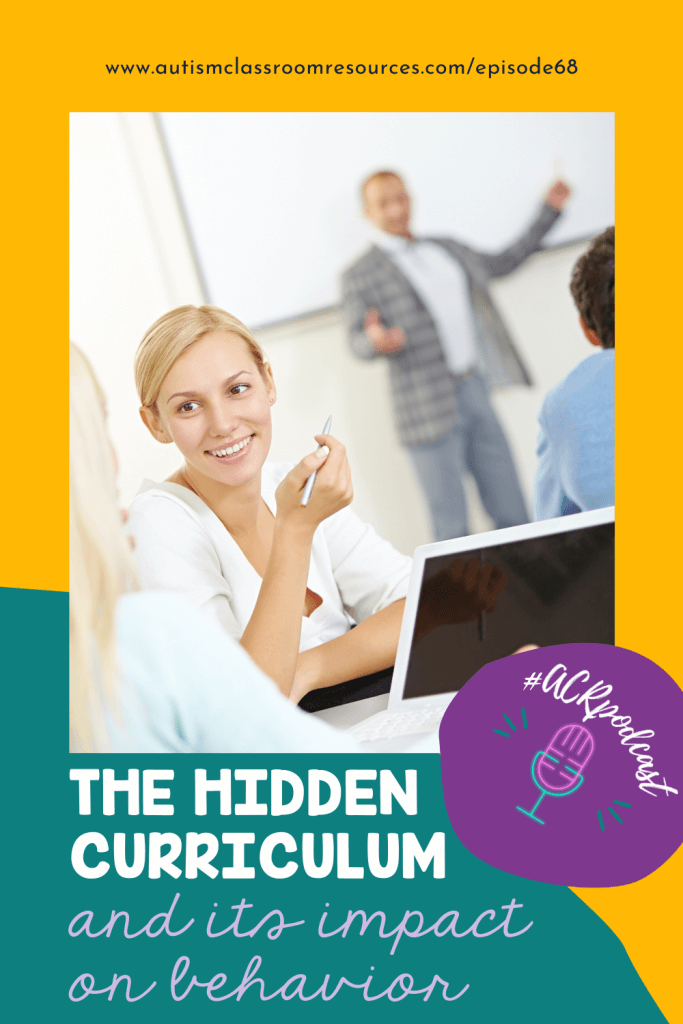 The hidden curriculum is essentially everything you learned in school that wasn't explicitly taught. It's the social lessons you took in from observing those around you. A good example that students commonly encounter is when the teacher tells a student to stop talking to their neighbor. We all knew, when we were students, that meant we shouldn't start talking to our neighbors. But no one ever actually told us that.
For instance, when Mrs. QuietClass told Renaldo to stop talking to Jill, she didn't typically say to the rest of the class…."And that goes for the rest of you too…there is no talking to your neighbor in my class." At least she typically didn't say that unless the behavior kept happening. But for students with autism, and learning disabilities and other disabilities, they often miss these cues. And while this isn't a huge deal, it does frustrate their teachers and sometimes gets the student in trouble. And for a student who doesn't understand the hidden curriculum, he has no idea why he is in trouble.
Episode 68 Highlights
I've written a whole series of blog posts about the hidden curriculum from what it is and what it means in autism and how to teach it. So I'm not going to focus on those here.
In this episode I want to focus on specifically how the hidden curriculum impacts students' behavior. This relationship is particularly an issue for those who have the invisible disability that we've been talking about in this series that places them in situations with limited adult supervision. That's primarily because their lack of understanding of the unspoken social context is often the reason they engage in behavior, like in Mrs. QuietClass' situation.
So I'm going to outline some common areas in which the hidden curriculum impacts students' behavior and some considerations we need to have in how we address the behavior. And I'll point you to some posts and resources for that as well. So let's get started.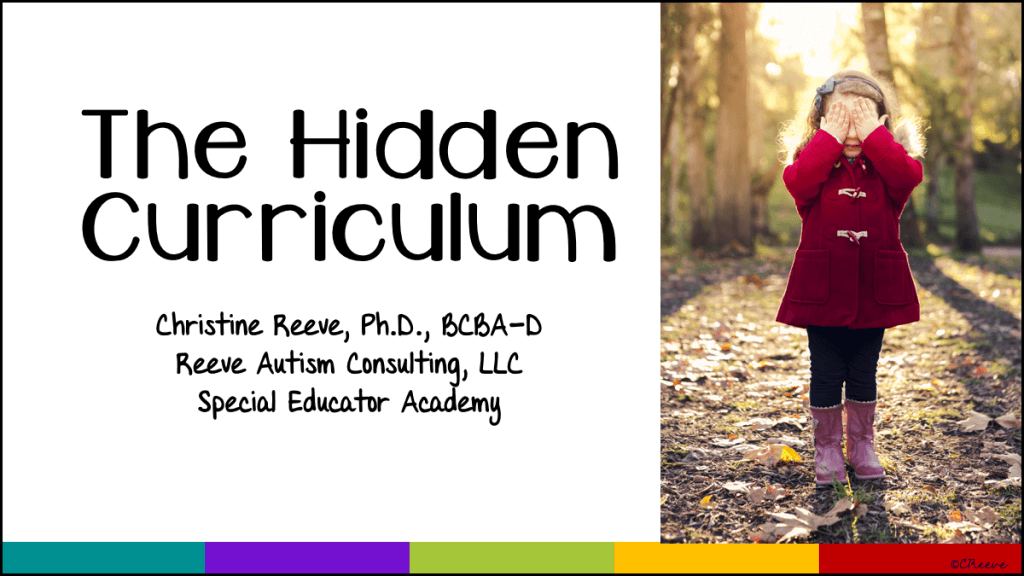 You might be interested to know we have a whole workshop on it in the Special Educator Academy as well as a whole course on teaching social skills and social understanding that ties into it.
Looking for more ideas for preventing challenging behavior and being proactive? Check out the FREE Preventing Behavior Webinar.