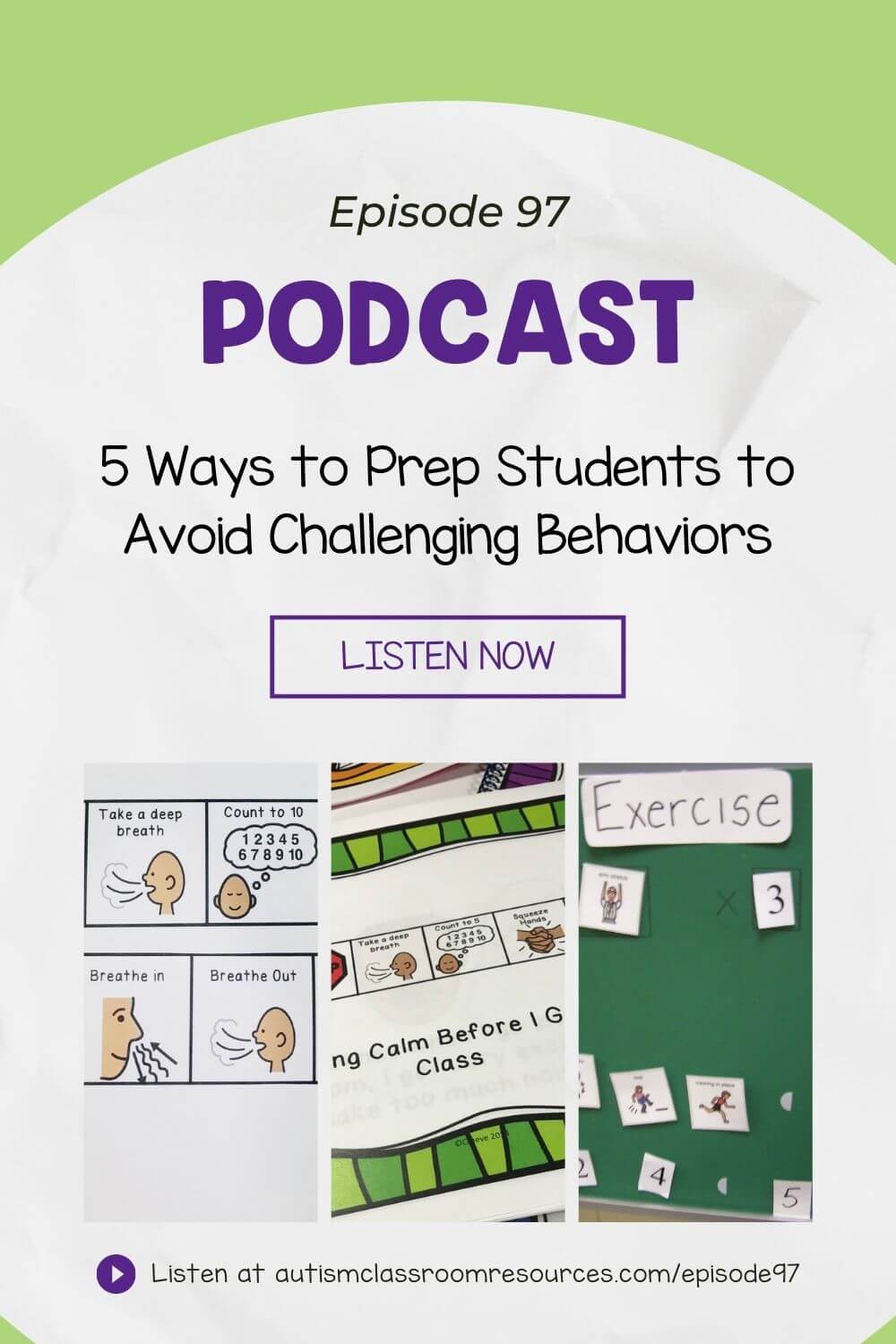 I'm guessing you don't like to be hit or spit at by your students, right? Due to the time of year and the kind of year (or year and a half) we've had so far, we're in the midst of some challenging classroom behavior. So today, I want to talk about ways we can actually help students avoid committing these problem behaviors in the first place. These won't solve all the problems you'll face, but by using these techniques you can narrow your focus and cut back on things that require a bigger approach.
2:00​ – The benefit of practicing useful strategies before entering a difficult situation
3:06 – Transition warnings, one of the most common strategies used
4:35 – A strategy for students challenged by bigger environments
6:45 – How strategy #3 is similar to taking a field trip
8:31 – A strategy for students with focus issues or behavior related to automatic reinforcement
10:01 – The most common strategy for students with autism
Join us inside the Special Educators Academy for your 7 day free trial.
Looking for Tools to Help Prevent Challenging Behavior?