EP 46: Distance Learning for Special Education: Working with Families
Curriculum and Instructional Activities | August 16, 2020
In this episode, I share 3 strategies for working with families in distance learning for special education. I think we can all agree that the spring of 2020, when we started distance learning in special education in public schools was rough for families and teachers. Both rose valiantly to the situation, but everyone was pretty much building the plane as we flew.
Fast forward to Fall 2020 and many schools are facing that same choice. Whether we like it or not, distance learning is a fact of life for many families and teachers at the beginning of this school year. Given that distance learning for special education is here to stay at least temporarily, it's important that we put arguing aside and figure out how to make it work. Because I know we can do better with it.
Struggling with distance learning in special ed? Come grab 3 big, meaty tips for effectively working with families in distance learning to make the year a success.
How Do We Do Distance Learning for Special Education Better?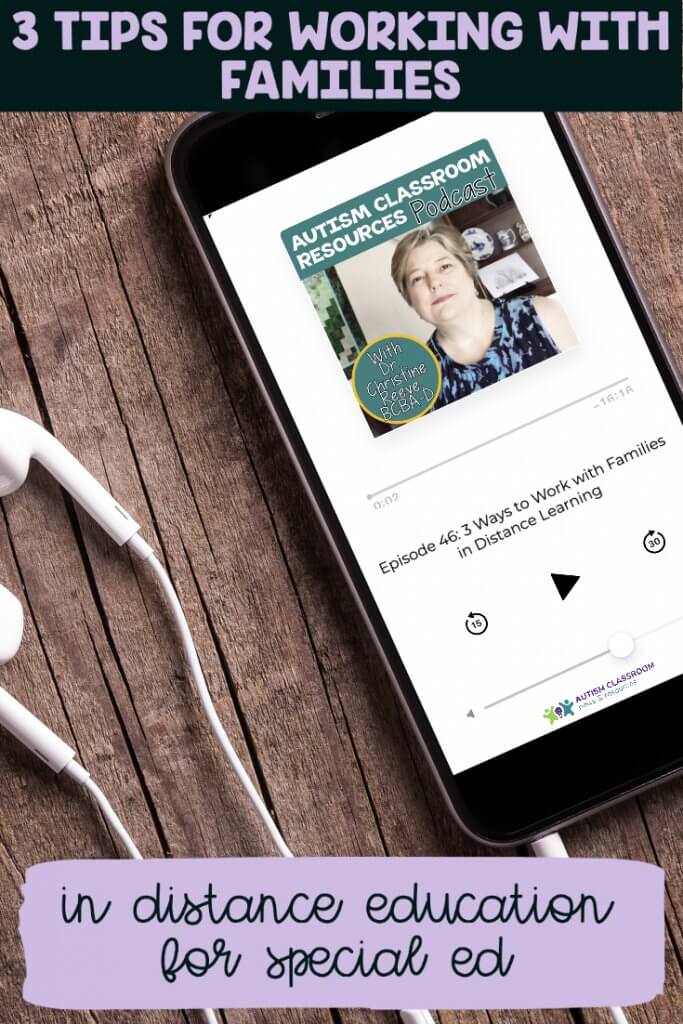 This is the question we need to be asking. And I can't answer it completely in a podcast. But, I do know that in order for distance learning for special education to be better, educators and families are going to need to work together. We need to build our relationships with each other. We need to communicate effectively. And we must build in accountability if we expect special education students to make progress.
So in this episode I want to focus on how we start to do all of that. I've got 3 tips that can help special education teachers to make distance learning a more positive and effective experience by working with families.
Highlights of Episode 46
Three big, meaty tips for collaborating effectively with families and caregivers in distance learning for special education
Ideas for how to establish roles when collaborating with families in distance education
Ways to assure documentation for distance education of learning plans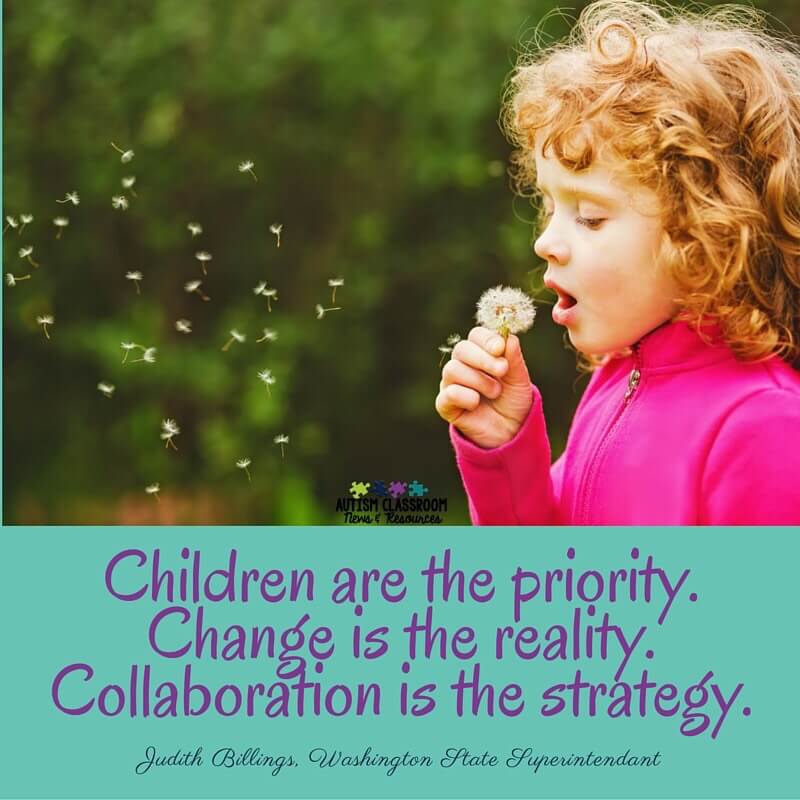 If you are looking for more ideas and strategies for making distance or classroom education work, the Special Educator Academy has what you need. We've got courses on distance learning, setting up your classroom and how to master difficult problems like data collection and behavior. Check it out below to grab your free trial.
Come join our community for training and ideas you can use and connection with other special educators who get it.