3 Tips to Tame New Covid-19 Classroom Routines (Ep 47)
Organizing & Setting Up Classrooms | August 23, 2020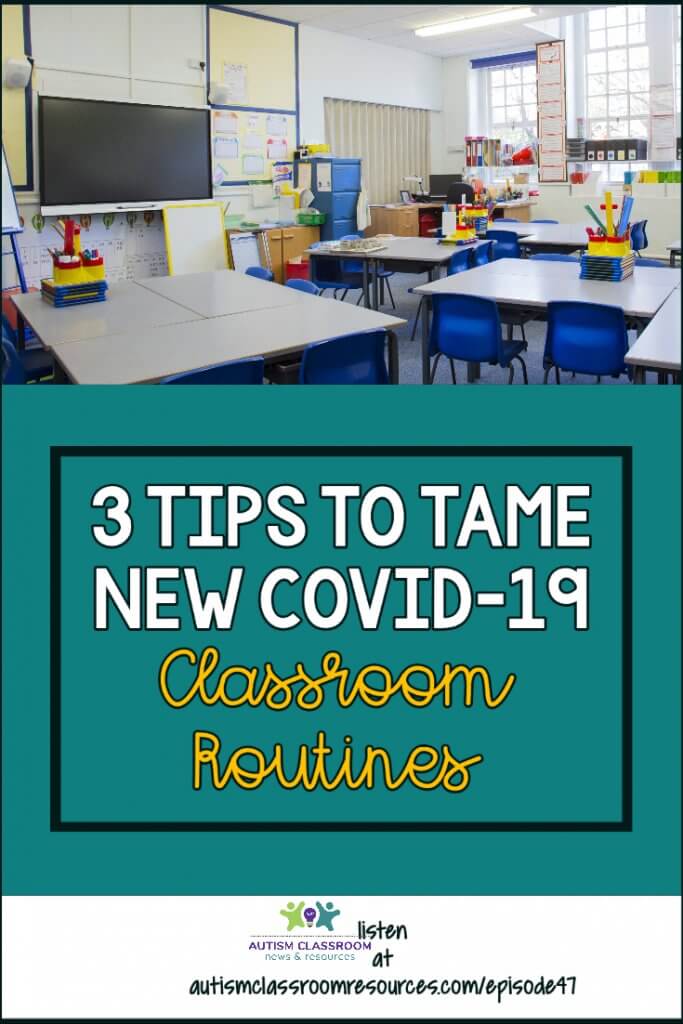 At the beginning of the school year, it's always all about the classroom routines. But if you are back in the classroom in 2020, you probably have a few new Covid-19 classroom routines that are new to everybody.
Adding any new routines in the classroom can throw off the rhythm of the best functioning team. And let's face it, there is enough going on in your head right now that anything you can use to begin to tame and rock the classroom organization is so worthwhile!
So, in this episode I've got 3 tips you can use to help master those new classroom routines and get your year going. If you've listened to any of the episodes where I talk about classroom setup, like in episode 41 where I talk about the model behind good classroom design, you know I like to automate as much of the everyday running of the classroom as possible. The less time you have to think about the structure and routine, the more time you have to focus on the teaching and the students.
That hasn't changed with our new Covid-19 reality in 2020. However, it does mean adding a few elements to our structure to keep the efficiency working.
In Episode 47
Rethink delegation as a way to boost collaboration
Find out strategies to delegate effectively
Grab a free checklist to help you delegate and still get things done the way you want them
And if you want to try out checklists, grab the independent work reset checklist that is free in the resource library. It's a checklist for helping anyone set up or reset the systems to meet the needs of the area. Easy to laminate and post in the classroom area for everyone to follow.
sign up for free tips each week in your inbox and Grab a free set of visual rules from the resource library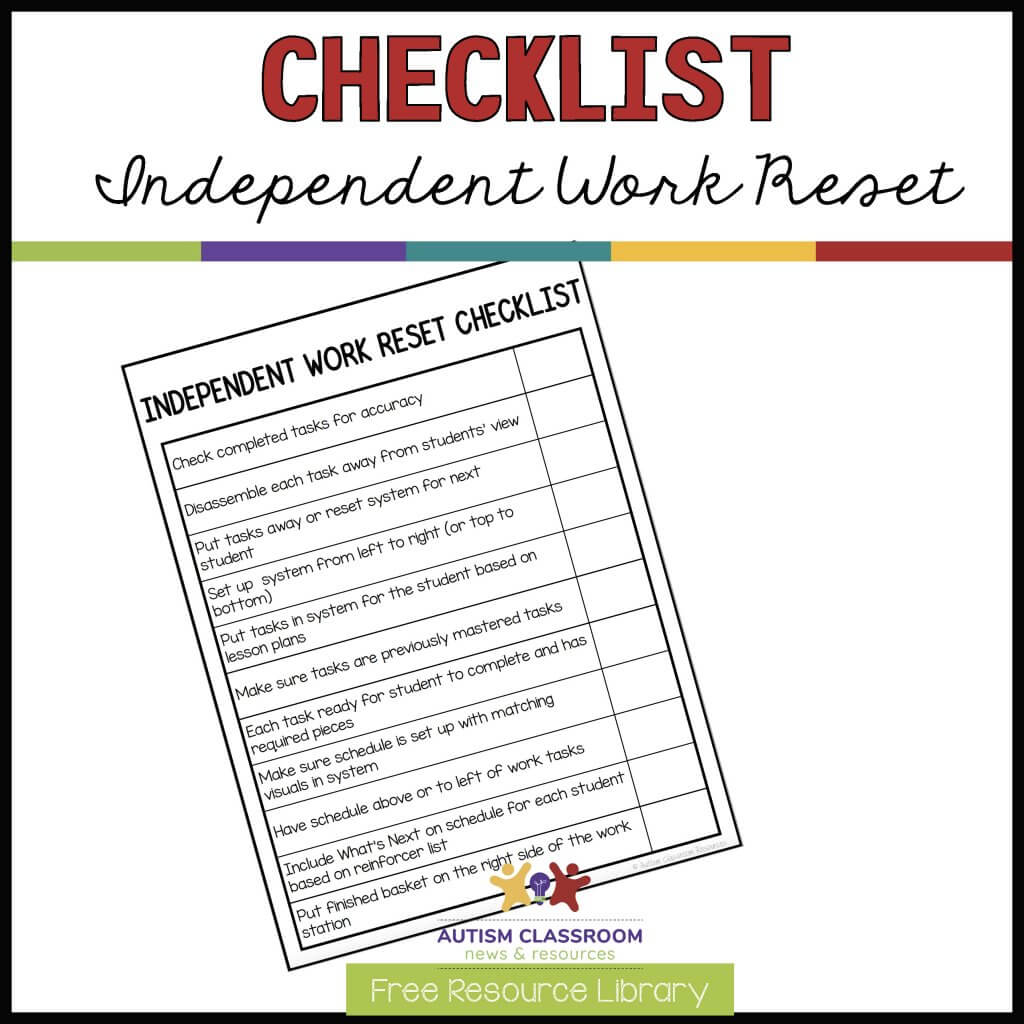 This free checklist for resetting your independent work system.
Grab it from the Free Resource Library. Click below to navigate or join the free library.
Come join our community for training and ideas you can use and connection with other special educators who get it.