Ep. 21: Perseveration: What Is It And How to Stop It
Behavior Support | January 5, 2020
HIGHLIGHTS OF EPISODE 21 ON PERSEVERATION
What is perseveration?
Research says it may be the most frustrating behavior, more than aggression and self-injury.
Examples of how we all perseverate at times.
Strategies you can use to reduce perseveration based on its function
Do you have perseveration in your classroom? Do your students get stuck on one topic and won't let it go? Or do they have to have a specific item with them at all times?
There are lots of challenging behaviors out there, some more dangerous than others. But interestingly the one that can frustrate you the most on a day to day basis is when a student perseverates on a topic or an object. You get to the point where if you hear about The Incredibles or the circus one more time, you might scream. You just want it to stop.
Today's podcast episode is all about perseveration and how to address it. I've even got a couple downloads for you to help you address verbal perseveration.
What is Perseveration?
Perseveration is when someone gets stuck on a topic or object. For instance, a student might talk all the time about Toy Story or fans or vacuums. A student also might perseverate on an object that he has to have with him at all times. Think about Linus from Peanuts with his blanket.
Typically the student doesn't accept redirection for perseveration in most cases and continue to get stuck. So we really have to think about what is driving the perseveration to figure out what to do.
Perseveration can be one of the most frustrating behaviors at home or at school. Find out more in this episode.
Who Perseverates?
So most of you who work with students with autism recognize that perseveration is one of the repetitive behaviors that we observe in some of them. But did you know that other populations perseverate? Some of our other students in special education perseverate. Individuals who have dementia might perseverate. In all honesty, we all perseverate at times, particularly if we are worried about something. And I'll talk about all of this in the podcast.
EPISODE FROM THE VAULT OF THE SEA
This episode gives you a sneak peak of one of our 2 members-only podcasts in the Special Educator Academy. This episode comes from our Special Educator Academy podcast. This podcast focuses on evidence-based practices and tips for your classroom.
Free Downloads
The first free download is a set of visuals for redirecting students when they are perseverating on a topic. There are 2 versions as shown on the picture.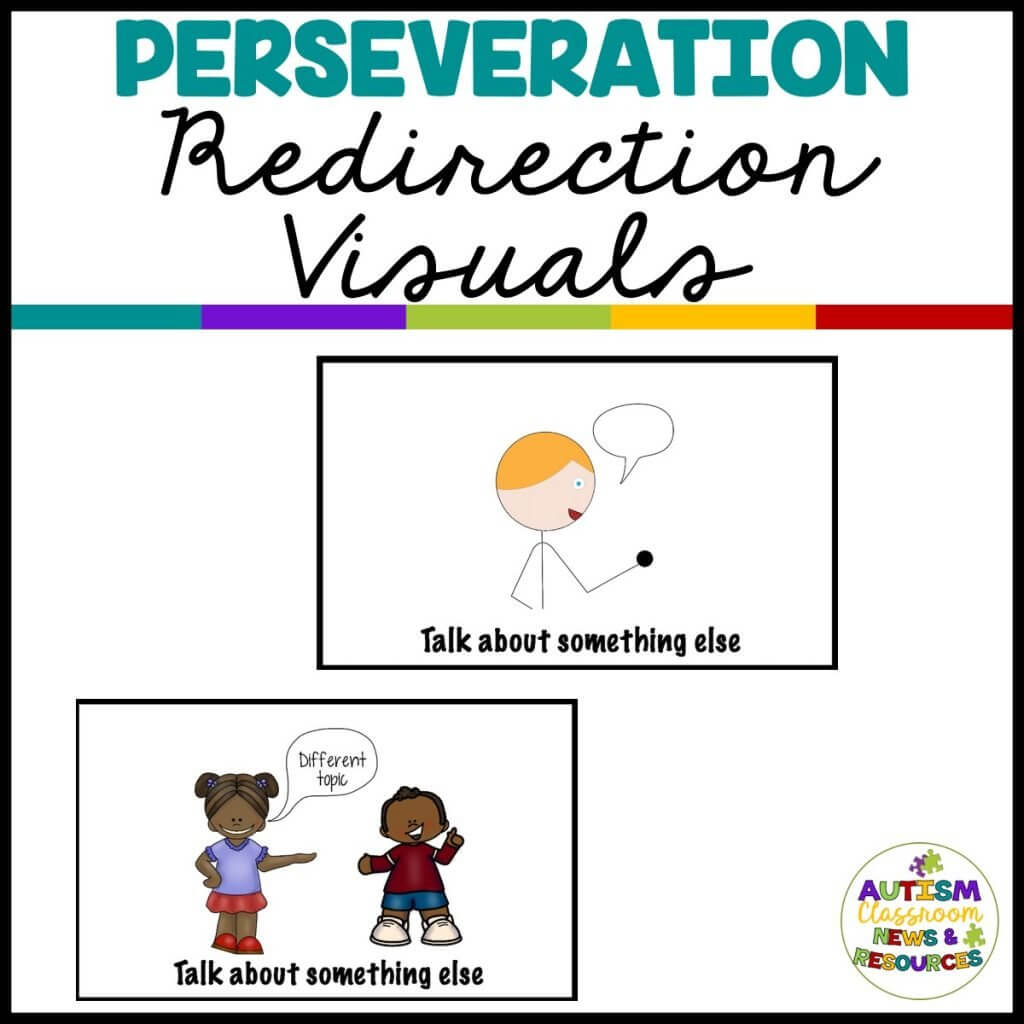 The second free download is a set of tickets that are completely editable in Google Sheets. When you click the link to download them, they will force you to make a copy to your Google account. Then you can change the text or add in the topics. The podcast describes more about how these can be used.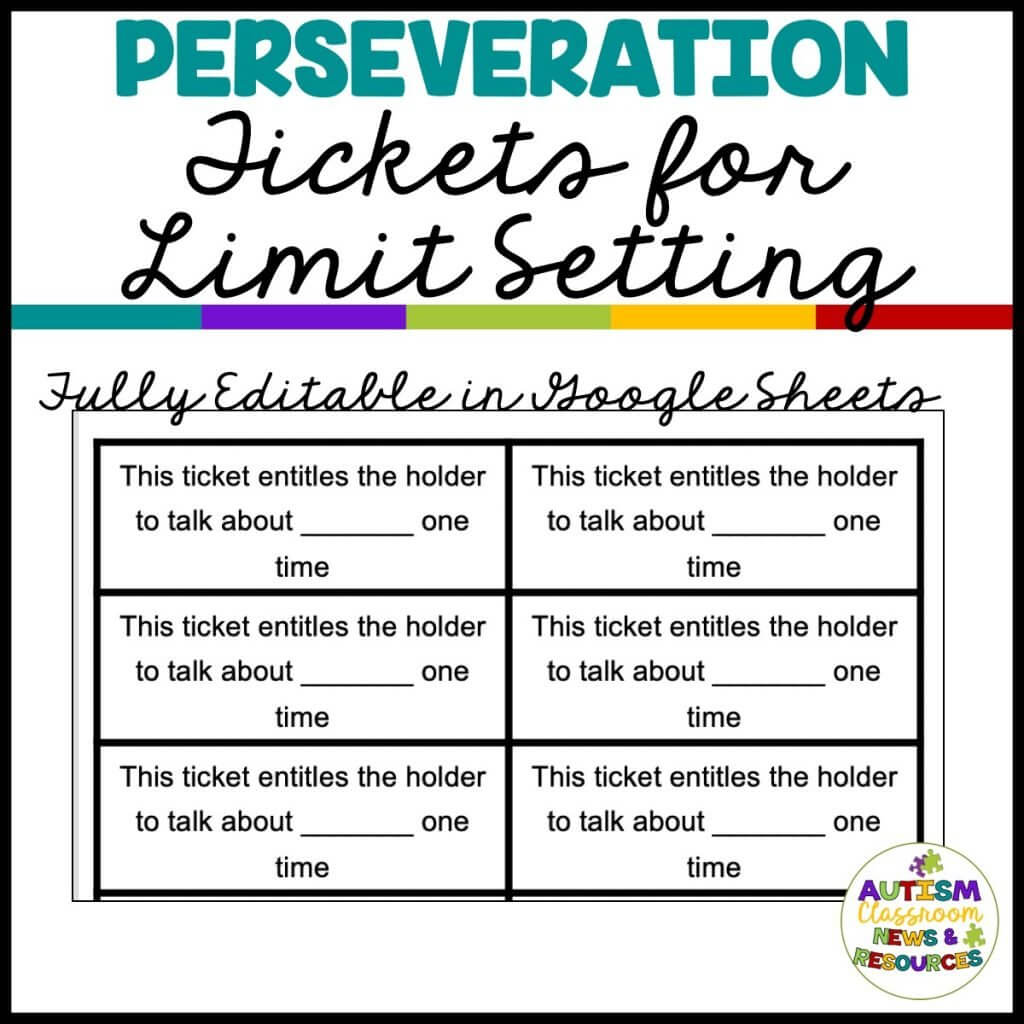 Looking for more ideas for preventing challenging behavior and being proactive? Check out the FREE Preventing Behavior Webinar.