As a preschool teacher recently said to me…"So I realized, for this kid, it's all about choices." This particular kid (and many others) liked to be in control of EVERYTHING! And he did it by refusing the teacher's directions. He would tell you what he would do (other than what you told him to), and he would tell other people (kids and adults) what to do. We also found that we were always getting into power struggles with him. He could suck you into a power struggle faster than my money disappears at the Target Dollar Spot!
Have You Met This Kid?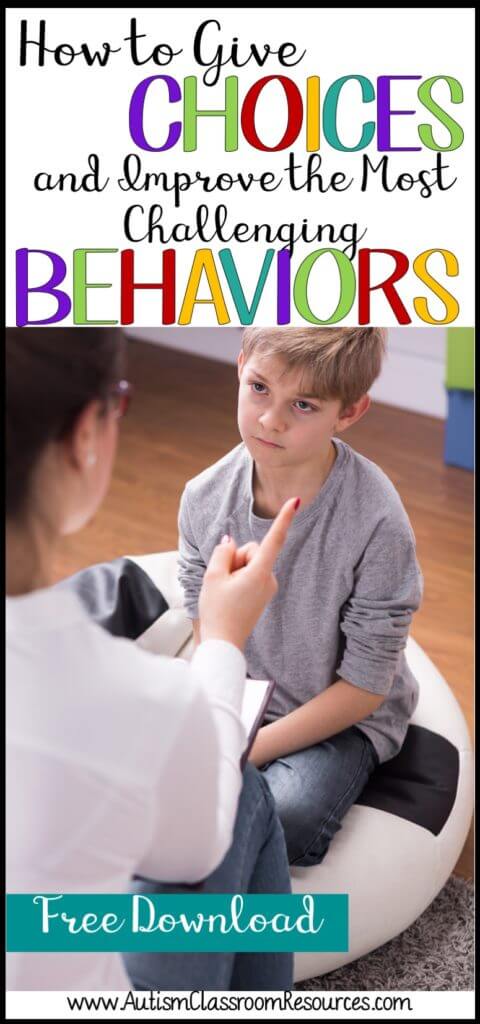 I know he's not the only one. So how do we address this type of behavior when we know all the kid wants is to be in control? Whether he wants to be the center of attention (i.e., the function of the behavior is to gain attention), or he wants to avoid doing work (escape-related behaviors), it's the fact that he meets those needs by controlling the situation.
I've also had students who being "in charge" is a setting event for challenging behavior. Essentially if someone argued with him and prevented him from doing or getting what he wanted earlier in the day, the challenging behavior would crop up later in the day. The trick we want is to make him think he's in control, while we get what we need. And one easy way to do that is to give him choices.
[socialpug_tweet tweet="So I realized, for this kid, it's all about choices. #pbis" display_tweet="So I realized, for this kid, it's all about choices."]
In This Episode Learn
Why you win when you use choices
What the research says about using choices as a preventive strategy for challenging behavior
What type of choices you might give
6 tips of how to make choices work for you
Listen to the episode or click the + at the top of the page to read the post.
sign up for free tips each week in your inbox and Grab a free set of visual rules from the resource library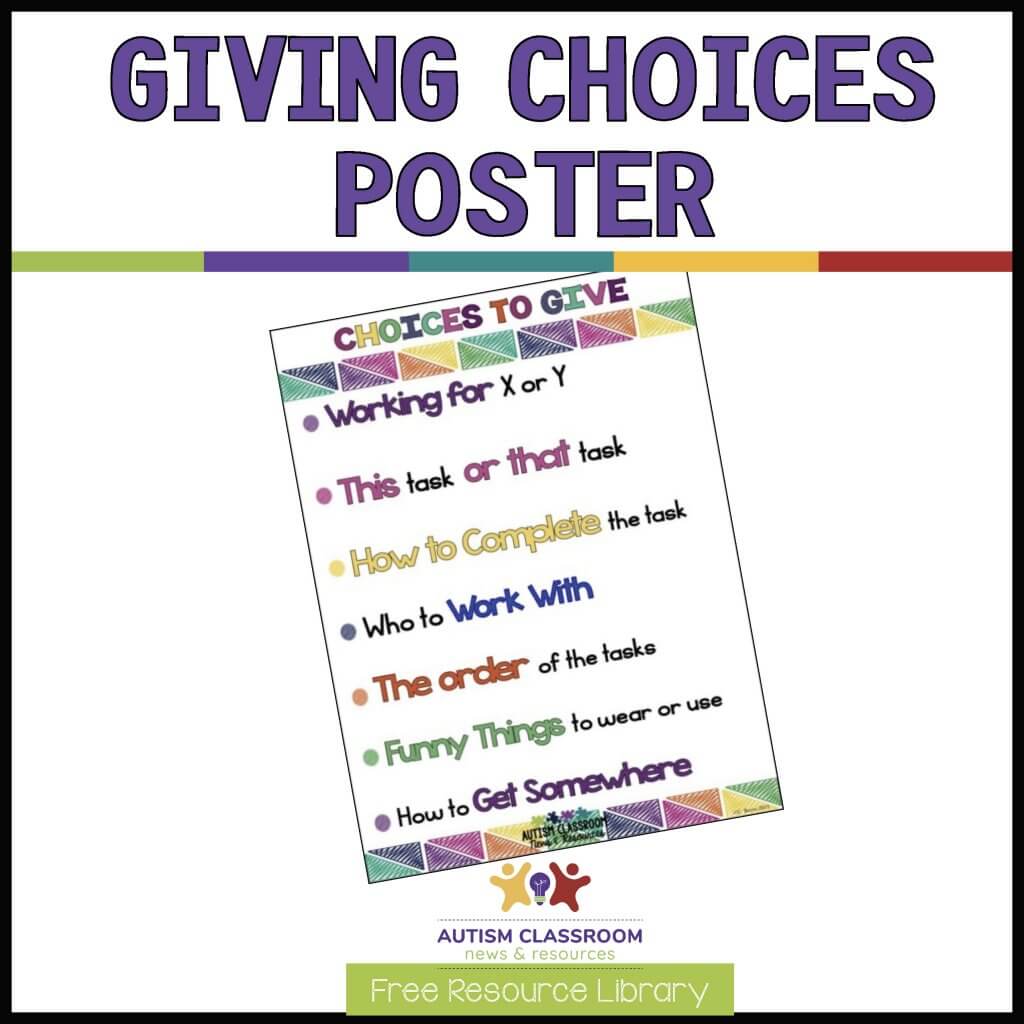 This poster is designed for you to post in your classroom as a reminder of ways to give choices to students.
There is a link in this post for the free behavior support videos as well.
Grab them from the Free Resource Library. Click below to navigate or join the free library.