Effective Teacher Parent Communication: 3 Easy Methods
Families and Coping | October 4, 2020
Teacher parent communication is about 5 times more important in the crazy times we are living in during Fall 2020. But it's pretty important all the time in special education. Many of our students struggle to communicate information between parents and teachers. And others may not always be the more reliable reporters. So having a channel between teachers and families is critical for successful collaboration in the child's program.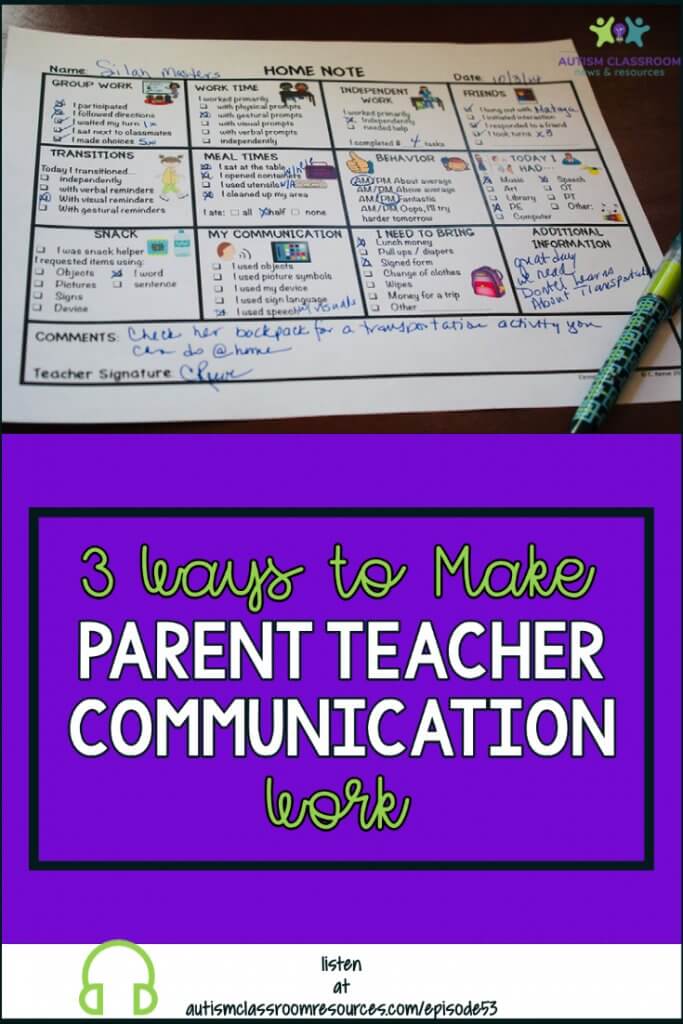 Teacher parent communication has been a huge challenge in distance learning, in particular. And I know many of you are struggling with it. You may not see the parents, and they may not know that their child isn't turning in assignments or logging on. Or you may be having difficulty getting information from families about what they need to facilitate their child's program.
But even in the classroom and school building, building relationships with families is a critical part of our job. Our students make better progress when their teachers and families work together. To do that, both teachers and families need information about what is happening with the student in different settings.
3 Ways to Enhance Teacher Parent Communication in Any Setting
In this episode, I've got 3 ways that can help you easily, efficiently and effectively communicate with families. And hopefully to get information back from parents as well. Because we know that it needs to go both ways.
Some of the characteristics I look for in a communication system (because you know how much I love systems) include ease, efficient and useful. It has to be easy to use without taking a ton of time. Could you keep a running log of everything the student does at school? Um, I suppose theoretically? But I'm not theoretical. I'm practical…if you can't use something in your everyday classroom, it's not going to work.
Consequently, I tend to shy away from communication notebooks and logs. It's a lot of writing time that could be spent in instruction of your students. There just isn't time for that everyday. Sometimes it's needed; but not as the primary form of communication.
Teacher parent communication is critical in special education. But it has to hit the sweet spot of concrete useful information that doesn't take the teacher away from instruction too long.
Highlights of Effective Teacher Parent Communication
So these three ways to communicate with families will meet share these characteristics.
Easy to use
Provide concrete information about activities, issues and performance
Provide options for families to respond and share information
Don't require lots of time to complete on either side
To help with all of this, I also have a free download in the Free Resource Library that I talk about in the episode. You can grab it by signing up or logging in below. This is a free Google form I created for the Special Educator Academy for the members to be able to edit and use with their families.
Ways to Facilitate Teacher Parent Communication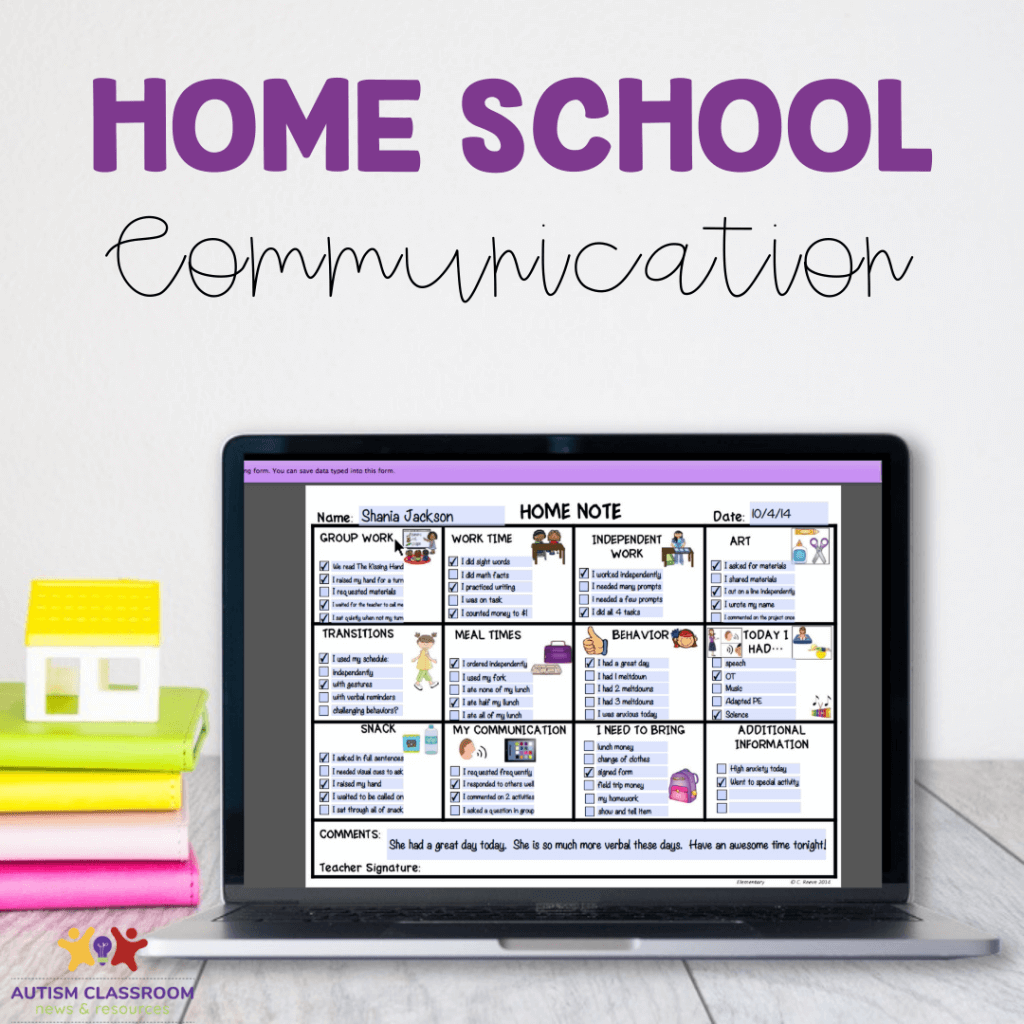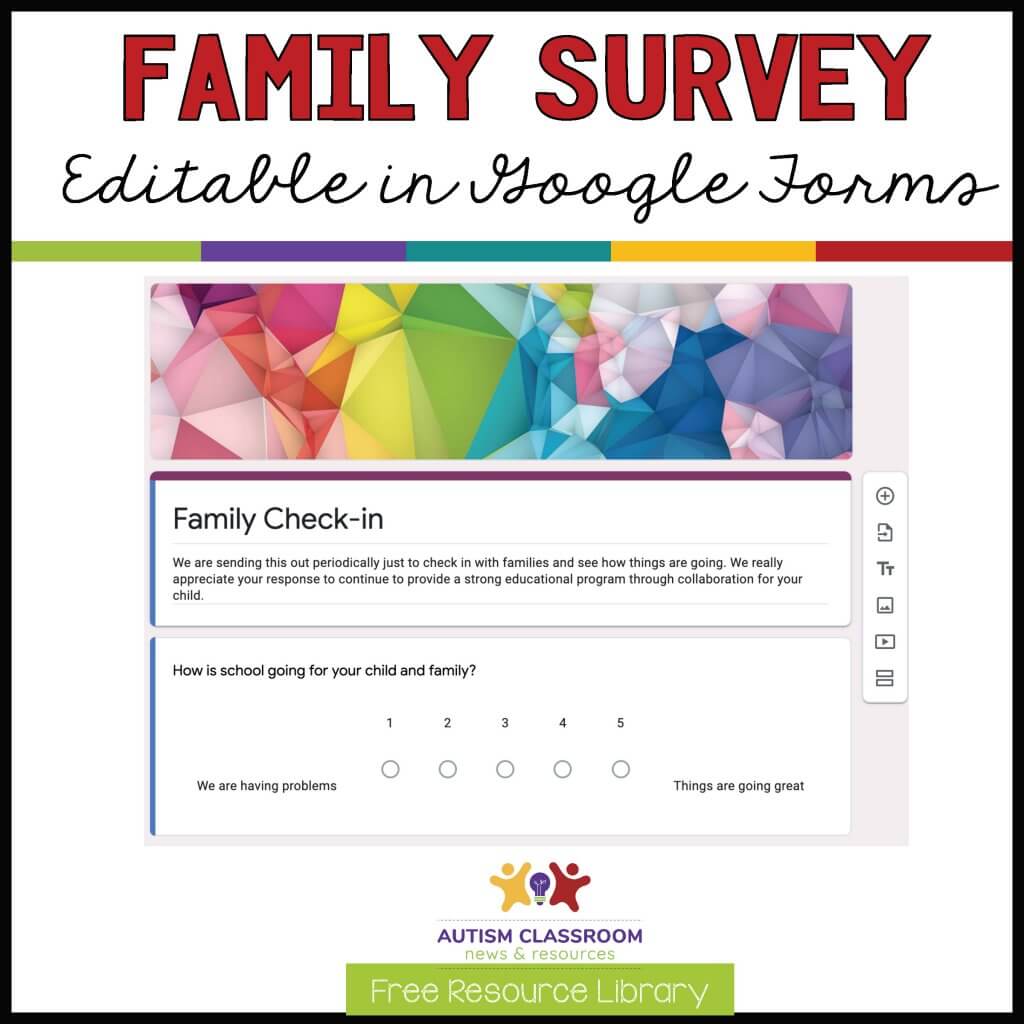 Come join our community for training and ideas you can use and connection with other special educators who get it.