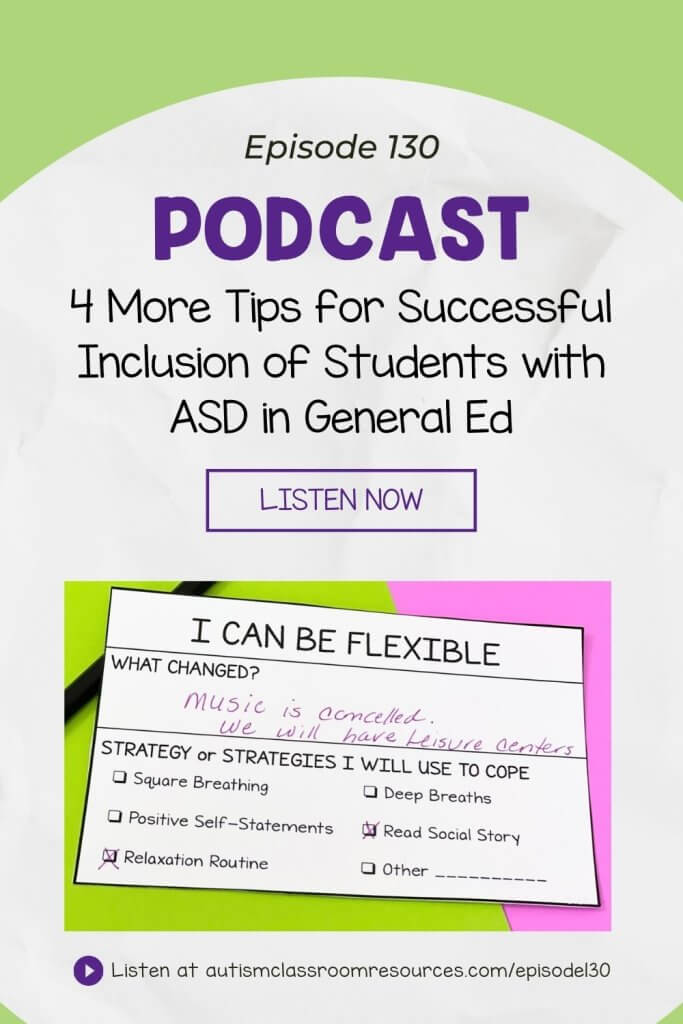 You want your students with ASD in general ed to have the best chance for successful inclusion, no matter the teaching environment. But students with autism, intellectual disabilities, or behavioral issues can sometimes find being in a larger educational setting difficult. So in this episode, I continue my discussion from last week and include four more tips on how to plan and organize for students with ASD entering a general education atmosphere so they can be set up for success.
3:00​ – How to be proactive with providing behavioral support for successful inclusion
6:43 – Why you don't want to wait to provide support for a behavioral problem until after it occurs
8:13 – What you need to consider about reinforcements in the new, larger environment
10:57 – An important inclusion step educators often forget about
14:18 – How to make sure you prepare your staff
Join us inside the Special Educators Academy for your 7 day free trial.
Looking for Supports for Students In General Ed Classrooms?