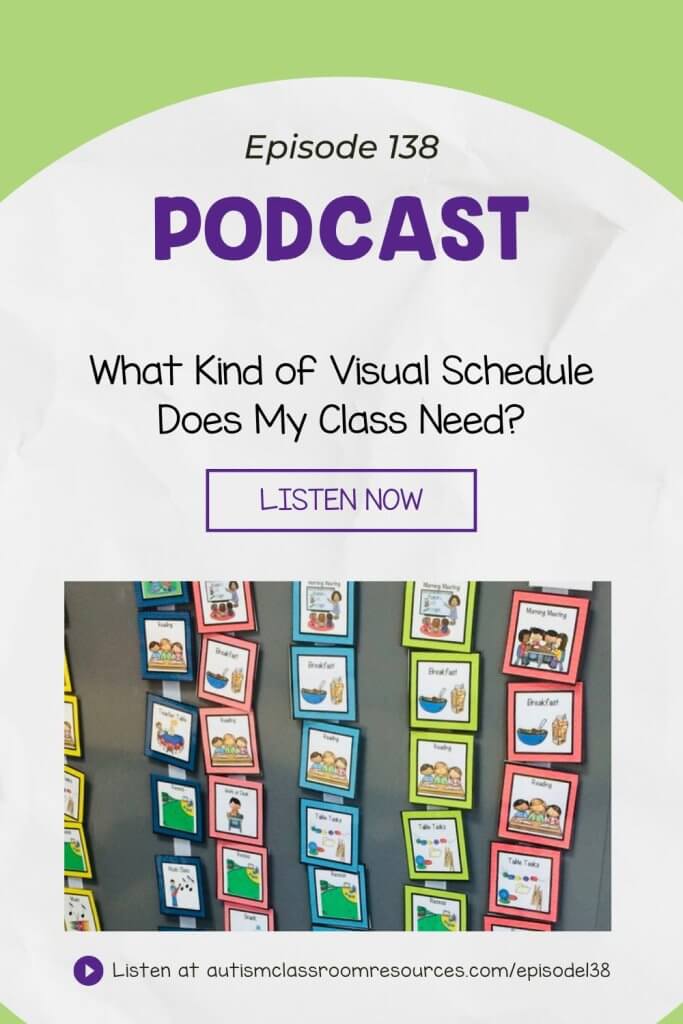 How do you decide what kind of schedule to use for your students? While we focus on visual schedules for autistic classrooms, they're very useful for a variety of reasons.
In this episode, I discuss the different types of schedules, how I decide which type to use, and how I decide when I need to change it to a different kind of schedule.
2:13​ – The different kinds of visual schedules you can use for your students
5:26 – Where I start if I don't know where a student is in their learning of a schedule
8:07 – The pros and cons of using photo schedules and when I primarily use them
12:14 – What I do with a student with visual impairments
13:09 – Advantages and disadvantages of using a written schedule
16:22 – A quick recap of the episode
Join us inside the Special Educators Academy for your 7-day free trial.
sign up for free tips each week in your inbox and Grab 2 free mini-schedules for fall from the resource library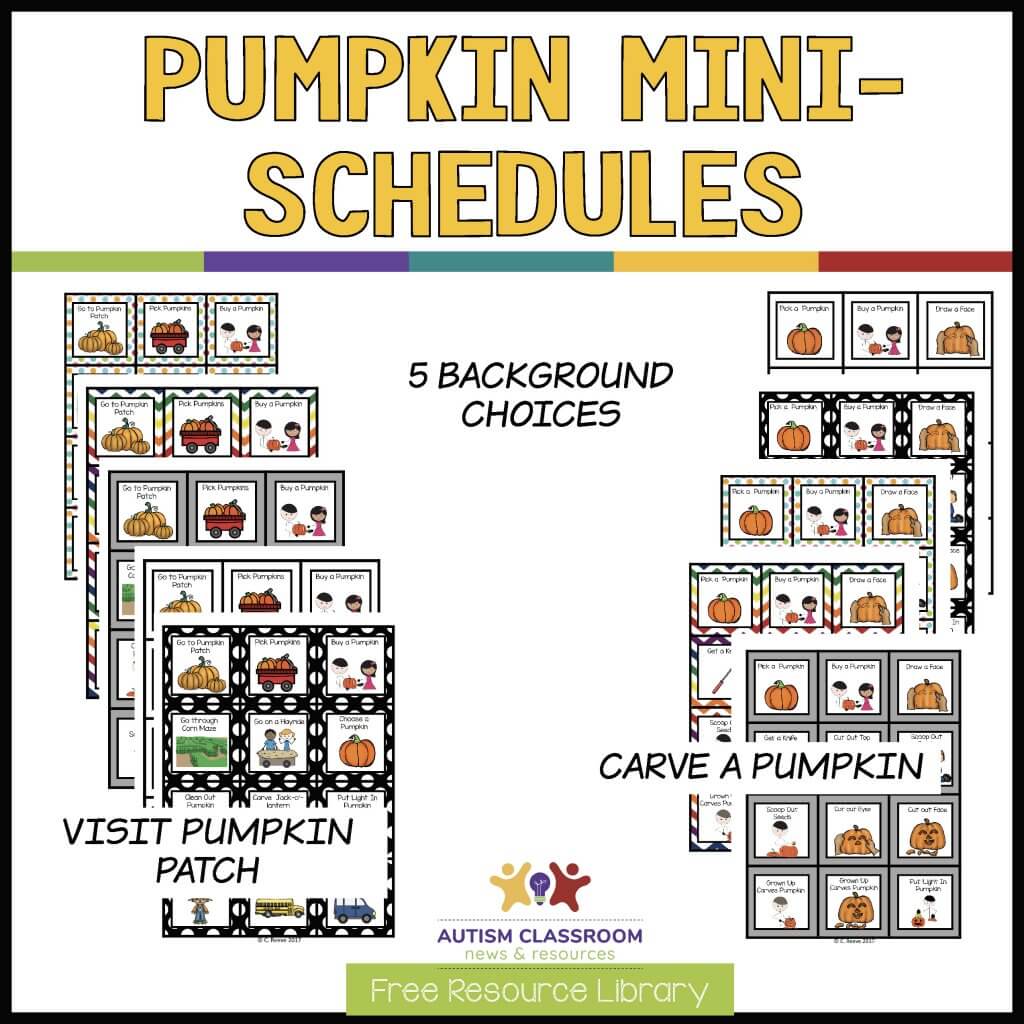 There are 2 mini-schedules included in this set, each with 5 different backgrounds. 
Grab them from the Free Resource Library. Click below to navigate or join the free library.