Someone recently asked me about using first-then boards. They wanted to know when to use one instead of a regular schedule. A first-then schedule is one of the simplest kinds of visual support you can use for autistic and other special needs kids.
In this episode, I talk about first-then boards and how and when to use them in the classroom.
1:46​ – What a first-then schedule does and the different forms it can take
2:15 – How first-then boards can be used for behavioral support in the classroom
5:02 – Using first-then boards as a daily schedule
7:28 – A word of warning about using first-then schedules
8:39 – Why creating first-then boards don't have to be fancy
Join us inside the Special Educators Academy for your 7-day free trial.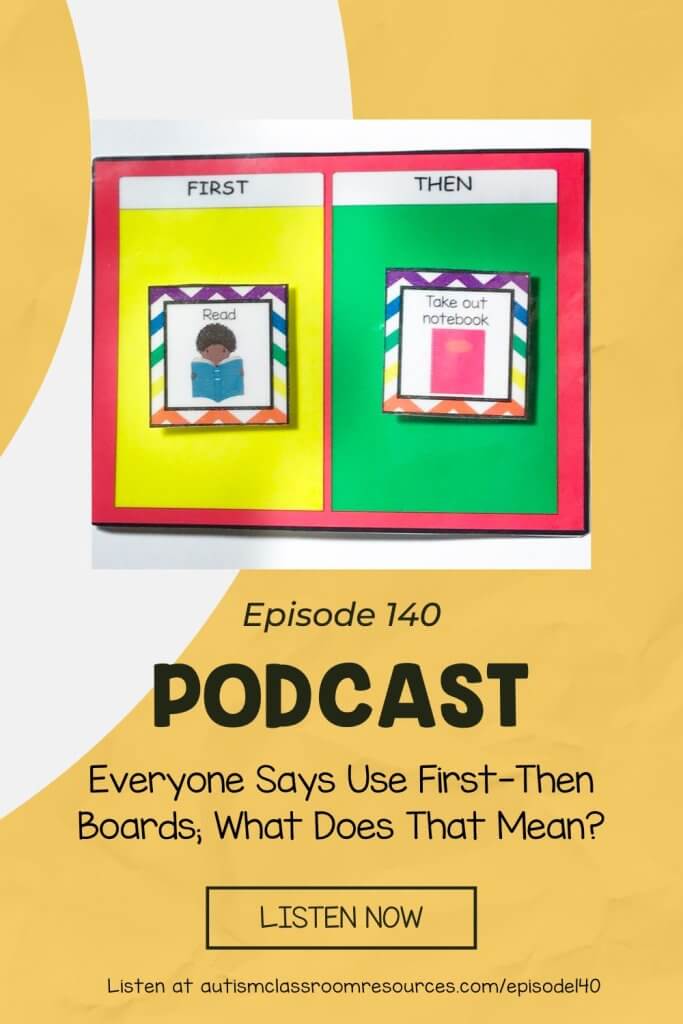 Grab Your Free First-Then Boards-or Check Out Even More Visual Options