Welcome back to Workbasket Wednesday! And once again I am amazed that we are starting a new month! Today I want to share some tasks for spring (I know many of you are ready for spring) that focus on different parts of vocabulary instruction. This is actually a set of materials I made last spring but I've since done some things with them that are a little different than the original design that I wanted to share with you.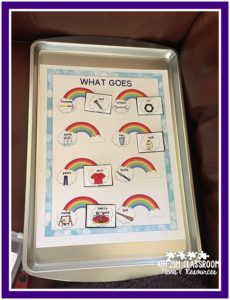 This is a file folder can be made into a cookie sheet activity. At one end of the rainbow is an item and the student finds the associated item. like shoe/sock, hammer / nail. Cookie sheets are great for kids who might tear up a file folder.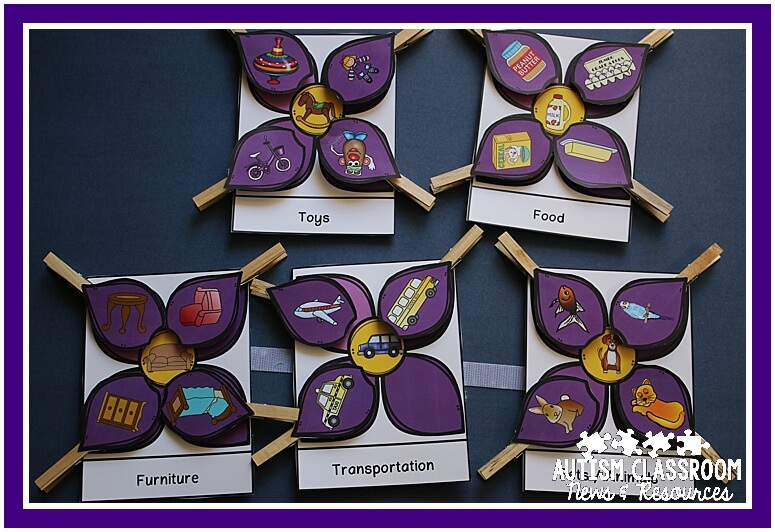 These flowers can be sorting mats or can be made into clothespin tasks to practice some fine motor activities. There are 5 categories that the students sort the pictures into. I like having them separate so you can use as many categories as the students can use.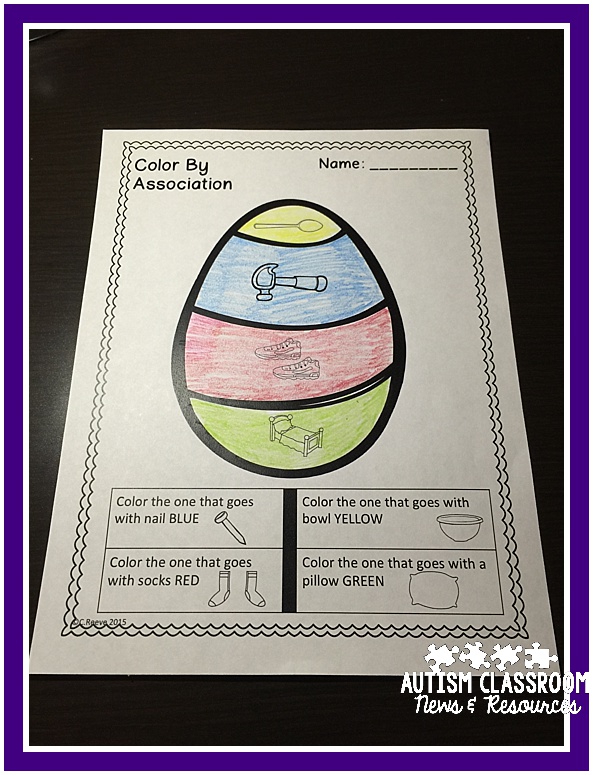 If you remember in October of last year, I shared some advanced work task systems using file folders. You can see them here. The task above is a "color by associated item" activity. There are only 4 choices in each worksheet and there are pictures so the students can complete it on their own if they have mastered the skill.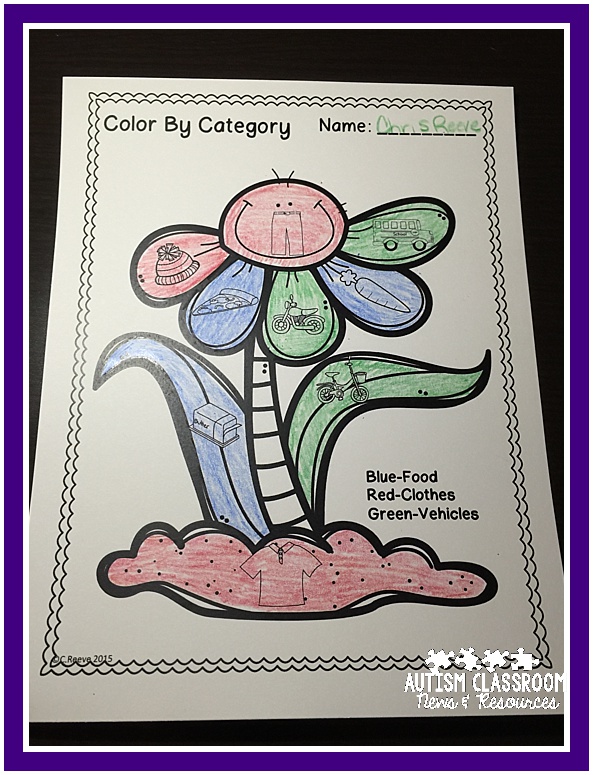 This color by category sheet is similar to the egg picture above, but the students have to find the food and color them blue, color the parts of the flower with pictures of clothes red, etc. I designed it for students to work on in small group while a teacher was doing discrete trials with another student. However, once the students know how to complete it, it can move to independent work.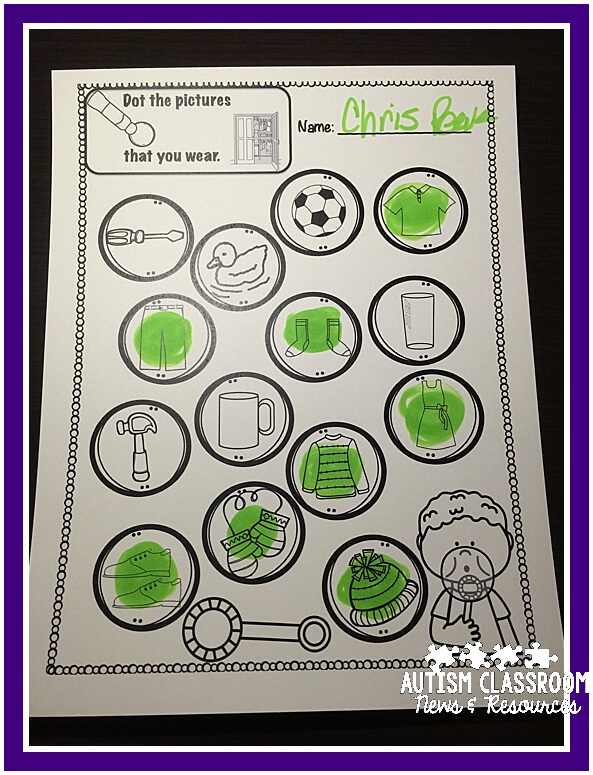 Who doesn't like a good Dauber / Bingo Marker activity? On this one they dot items based on the characteristic at the top (e.g., things that go in the closet, things you eat, etc.).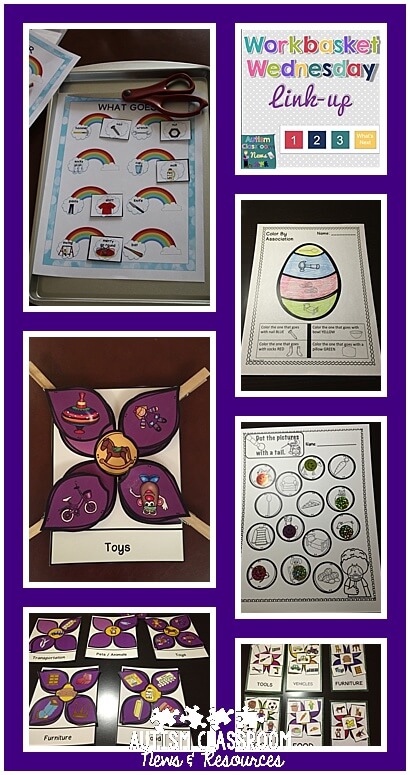 If you are interested in these types of tasks, you can find them in my Receptive Vocabulary Activities for Spring in my store. Click here to check them.
Link Up for Workbasket Wednesday

Have some workbasket tasks you want to share (they don't have to be assembly tasks)? Link up below or share them on social media with #workbasketwednesday and copy me (@reeveautism on Twitter and @autismclassroomnews on Instagram).
Looking for more ideas on work systems and how they can be used? Check out the links below for more posts. And, I wrote about a book about them! Click on the book to the left for an Amazon Affiliate link (see my disclosure policy for more information about affiliate links).
Looking to set up work systems in your classroom but not sure where to start? Check out my Structured Work Starter Kits and Bundles in my store.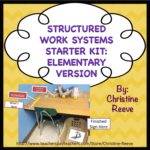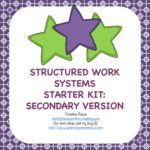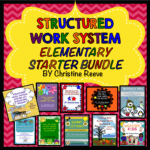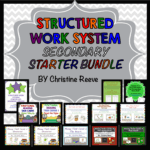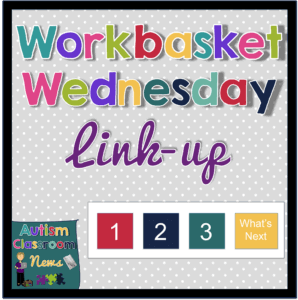 [inlinkz_linkup id=612962 mode=1]
Until next time,