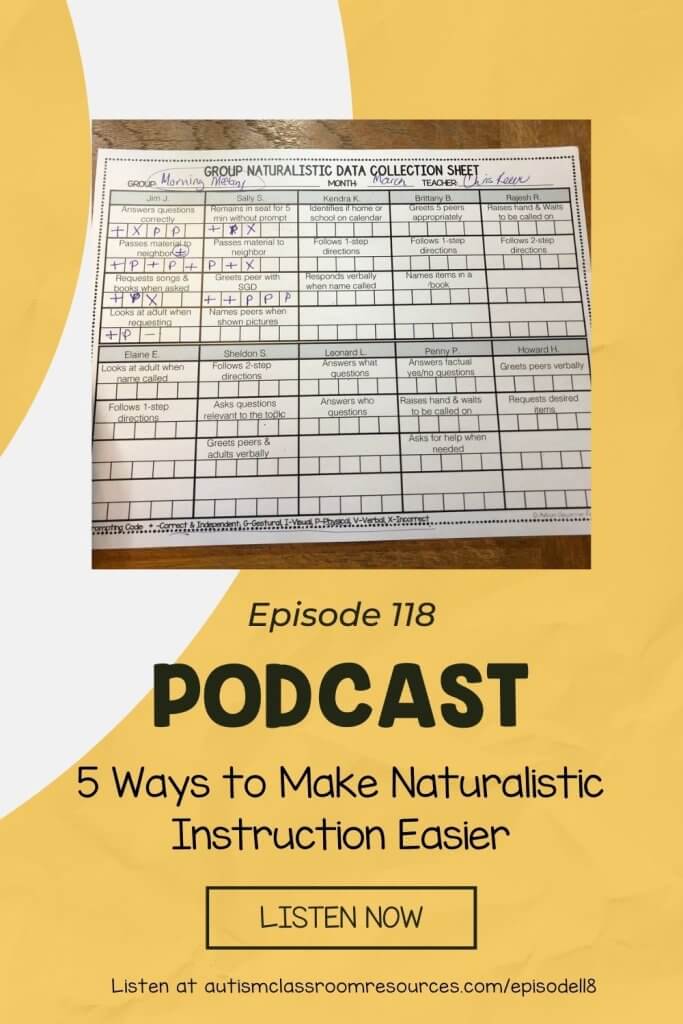 What is naturalistic instruction? In today's episode, I talk about what it is and how implementing it in a classroom setting can be a little tricky. I also give you a few strategies, along with other tips, to help make it easier for you to use this type of instruction and still make an impact for your students.
2:06​ – Reiterating an important point I made about applied behavior analysis in the previous episode
3:28 – Defining what naturalistic instruction is
5:37 – The principles of naturalistic intervention
7:06 – An example of incidental teaching to give you an idea of a naturalistic strategy
9:16 – Another thing that's tough about naturalistic instruction in the classroom
11: 23 – Some tips and resources to boost naturalistic instruction success

Join us inside the Special Educators Academy for your 7 day free trial.
GRAB THE FREE TARGET CARDS AND DATA TUTORIAL HERE