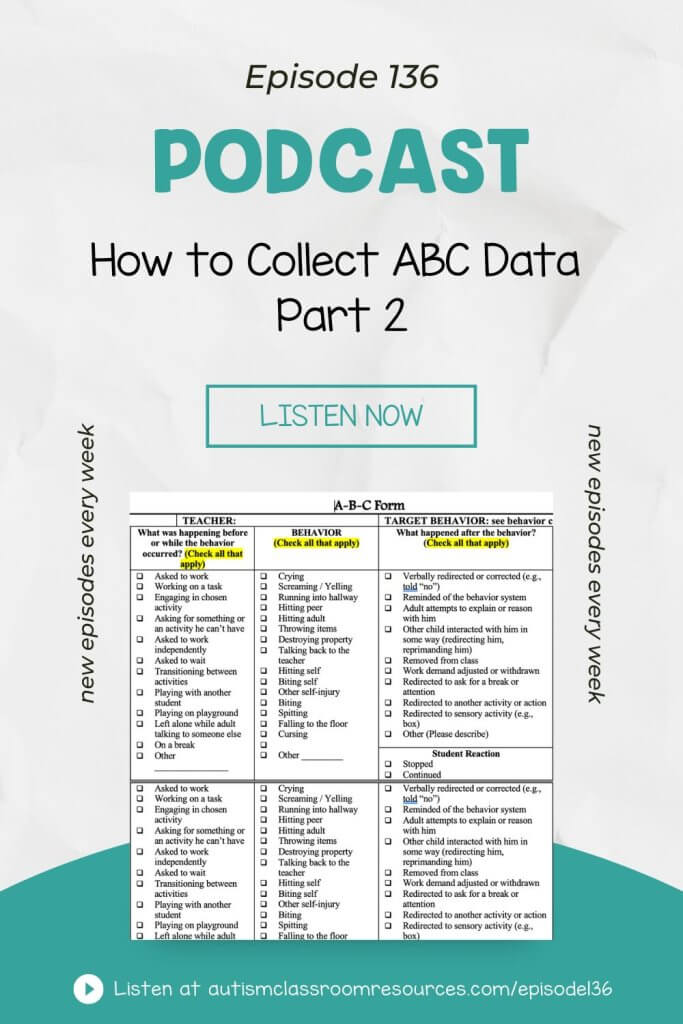 Just the facts, ma'am. That's the attitude you need to have when you're collecting antecedent behavior consequence data in a functional behavior assessment. Like I talked about last week, you want to keep your emotions out of it.
In this episode, I want to get a little more specific and follow up with a couple more things to think about when taking ABC data, including a strategy to help you amend some of them if your classroom staff have difficulty keeping emotions out of it.
1:36​ – What you can do if you think you know the function of the student's behavior
3:01 – Why making assumptions about the behavior data you gather can backfire
5:40 – Examples of how underlying causes of behavior can be different in the same scenario
7:16 – The mistake to avoid with your factual observations after taking the data
8:57 – One thing that can help if classroom staff struggle with sticking to the facts with antecedent behavior consequence data
Join us inside the Special Educators Academy for your 7 day free trial.