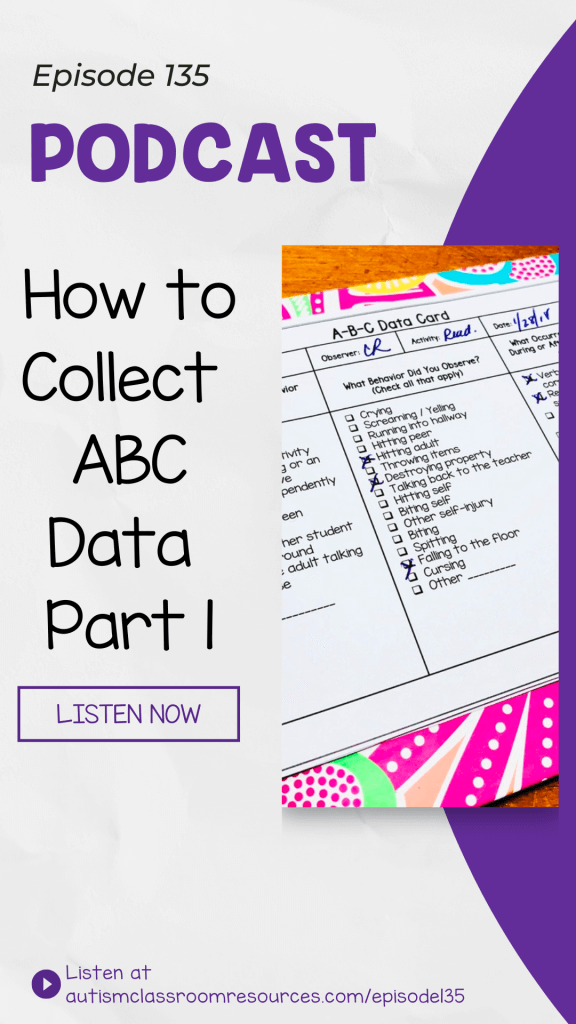 Students learn their ABCs, but special ed teachers need to know their ABC. When dealing with challenging behavior from students, you need to collect antecedent behavior consequence data (a.k.a. ABC) so you can figure out the why behind the behavior. In fact, it can give you all kinds of information, but only if you take it correctly. In this episode, I reveal some specific things you need to know in order to correctly collect ABC data.
2:​16 – The first thing you need to know about collecting ABC data
4:07 – What do consequences mean when talking about antecedent behavior consequence data
5:12 – One of the biggest issues I see when using ABC data sheets
6:24 – How to be objective while recording antecedent behavior consequence data
8:56 – Why objectivity in ABC data collection is so important
11:17 – One last thing you must include in your data collection
Join us inside the Special Educators Academy for your 7 day free trial.