IN THIS EPISODE…
4 ways you can set or improve the culture of the classroom interactions with adults
Research-based ways to increase positive interactions among adults
Implications of being a leader in the classroom and why the culture is so important
Do you have a classroom vision? Did you develop it with your staff?
We have been talking about the struggles of working with other adults in the classroom. And the struggle is real people!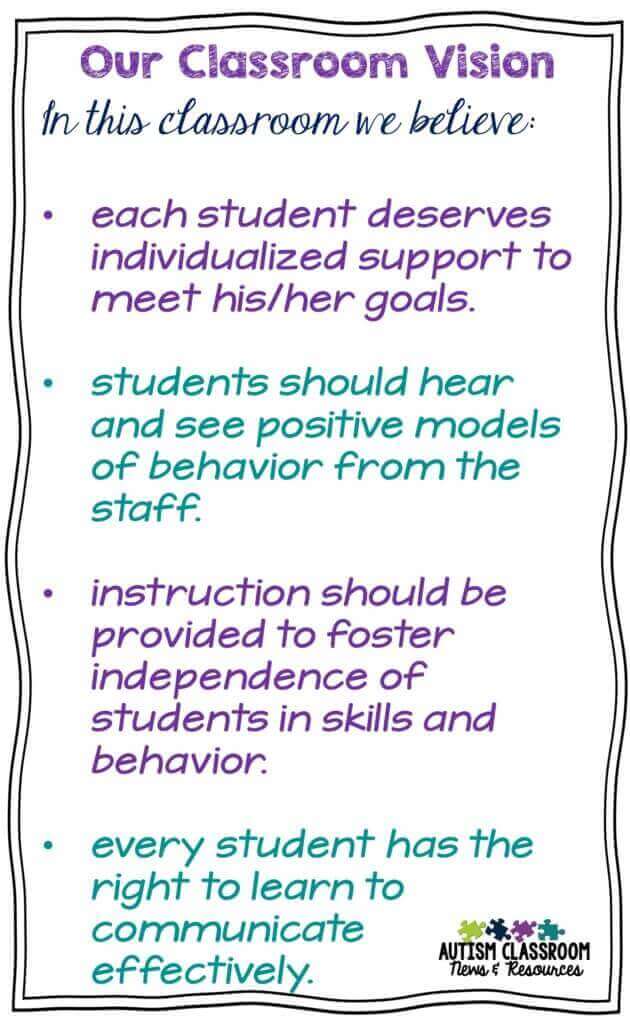 Let's face it, sometimes interacting with adults is harder than with the students. Probably because our expectations are a bit different.
So we have talked about how to create a positive classroom culture and we've talked about building relationships with staff members.
Today, for tip 3 I'm talking about creating a classroom vision. I know it might sound hokey but having a classroom vision that is a shared vision with the team is important for uniting everyone with a purpose. You might call it a classroom values statement or a mission statement. but no matter what you call it, It's so helpful when you need to give feedback to staff to get them back on track.

Want More Help with Creating a Classroom Vision?