Ep. 27: How to Make Positive Reinforcement Work in the Classroom
Behavior Support| Curriculum and Instructional Activities | February 16, 2020
Highlights of Episode 27:
Research regarding the impact simple positive reinforcement can have on students' on-task and problem behavior
3 systems you can use to increase the use of positive reinforcement in the classroom
4 ways to get the whole classroom team on board increasing positive reinforcement
In Episode 27, I am talking about making positive reinforcement systems to use positive reinforcement in the classroom. If you have listened or read the blog at any point, you know I love a good system. Systems make the classroom run with much less thought and decision making throughout the day. And that allows us to focus on the actual instruction we need to do.
So today I've got some guidelines for using reinforcement in the classroom and 3 ways to do it that are actually do-able for you. Plus I've got some tips on how to get everyone on the team on board.
How Do We Use Positive Reinforcement
As I've talked about in the last couple of episodes, we use positive reinforcement in a variety of ways from teaching skills to increasing positive behavior.  When it comes to behavior management (and classroom management), positive reinforcement is both an antecedent strategy /preventive strategy as well as a teaching tool for replacement skills.
In Behavior Support Plans
Generally, we use reinforcement systems to teach new skills to replace challenging behavior like raising their hand to gain attention.  That's positive reinforcement at work―we give them attention when they raise their hand.  And over time raising their hand increases (if it is truly reinforcement).
We also can teach students to ask for a break. That's negative reinforcement–we took something away and the asking for a break increased.  I talk more about this in episodes 16 and 17 of the podcast when I talk about replacement behaviors and skills to increase in behavior support plans.
Classroom Management
In addition to wanting to use positive reinforcement to teach replacement behaviors as part of behavior support plans, we also want to use it more generally in our classroom management plans.  We do this because, if we use positive reinforcement systems consistently for appropriate behaviors, we reduce the likelihood that challenging behaviors will be exhibited
Managing positive reinforcement in the classroom is not easy, but here are some symptoms that can make it easier.
Looking for More Ideas for Preventing Challenging Behavior and Being Proactive?
Check Out the Free Preventing Behavior Webinar
Looking for more ideas for preventing challenging behavior and being proactive? Check out the FREE Preventing Behavior Webinar.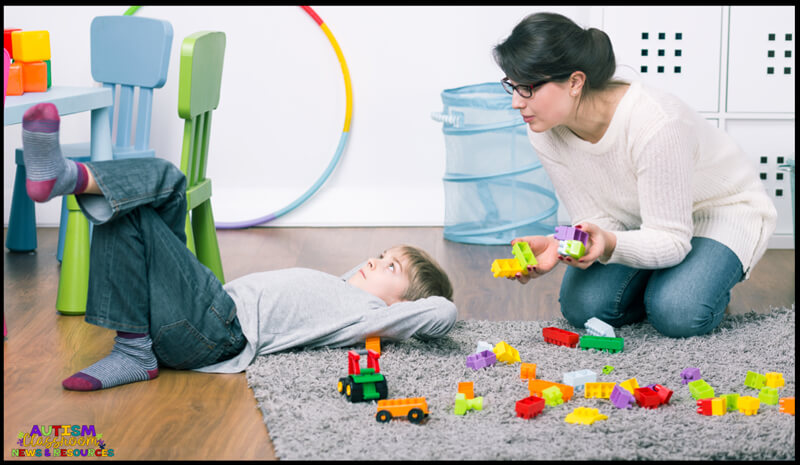 Come join our community for training and ideas you can use and connection with other special educators who get it.