Ep. 17: 5 Behavioral Skills to Teach in Your Support Plan
Behavior Support | December 8, 2019
In This Episode
The relationship between replacement and collateral skills to teach.
Why teaching collateral skills that aren't replacement skills is important.
How teaching collateral skills can help students make long term behavioral changes.
How you can choose the skills to teach based on the FBA data.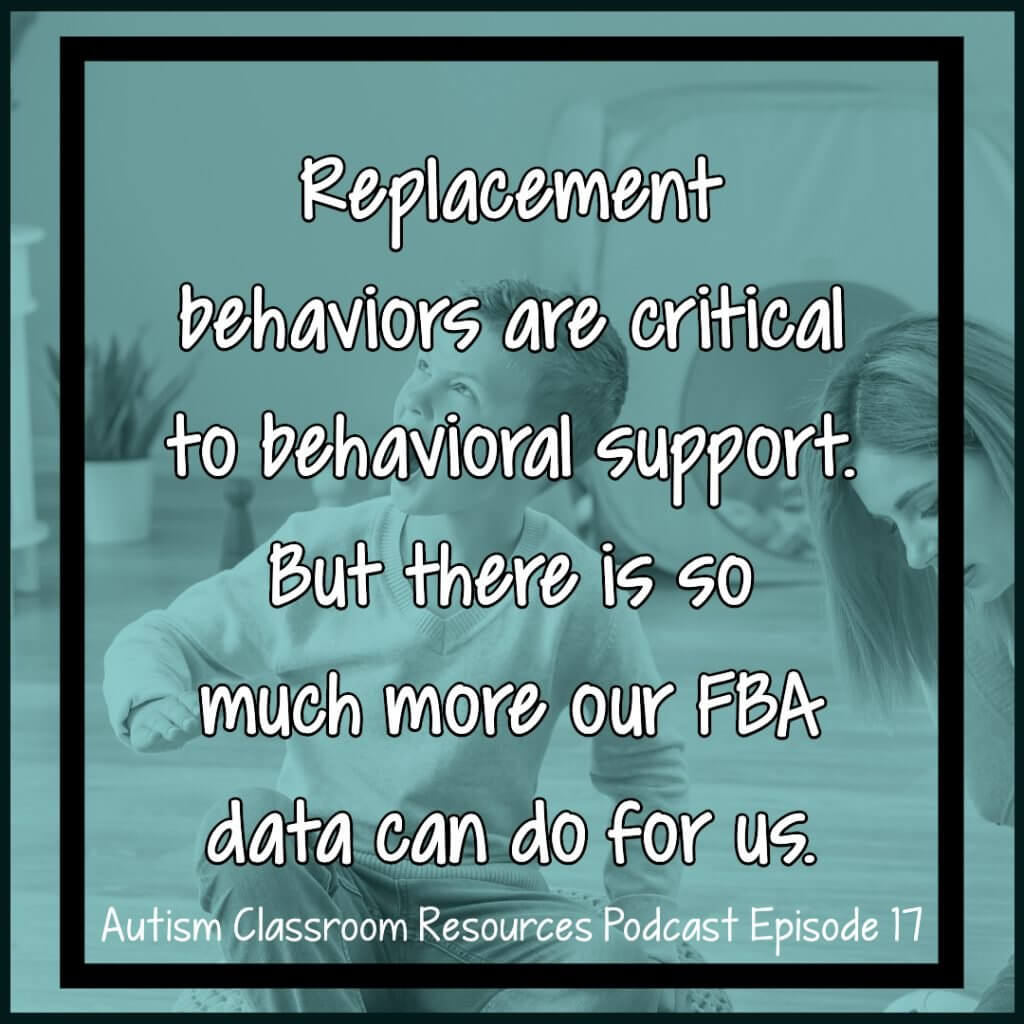 The skills that we teach in the behavior intervention plan are critical to its success. I talked in Episode 16 about the importance of replacement behaviors. But they aren't the only important skills to teach. We can also teach skills that will help students learn to control their behavior better as well as skills to decrease the opportunity for challenging behavior.
As I noted in the last episode it is important that we teach skills that serve the function of the behavior from our functional behavior assessment (FBA). However, only teaching those skills is wasting a lot of the information that our FBA gained for us. Based on our ABC data and our hypothesis statements, we also have behavioral skills that can be taught to address responding to the antecedents of behavior. And we can teach students more independence at managing situations that lend themselves to problem behavior.
Replacement behaviors are critical to behavioral support. But there is so much more our FBA data can do for us.
Looking for more ideas for preventing challenging behavior and being proactive? Check out the FREE Preventing Behavior Webinar.