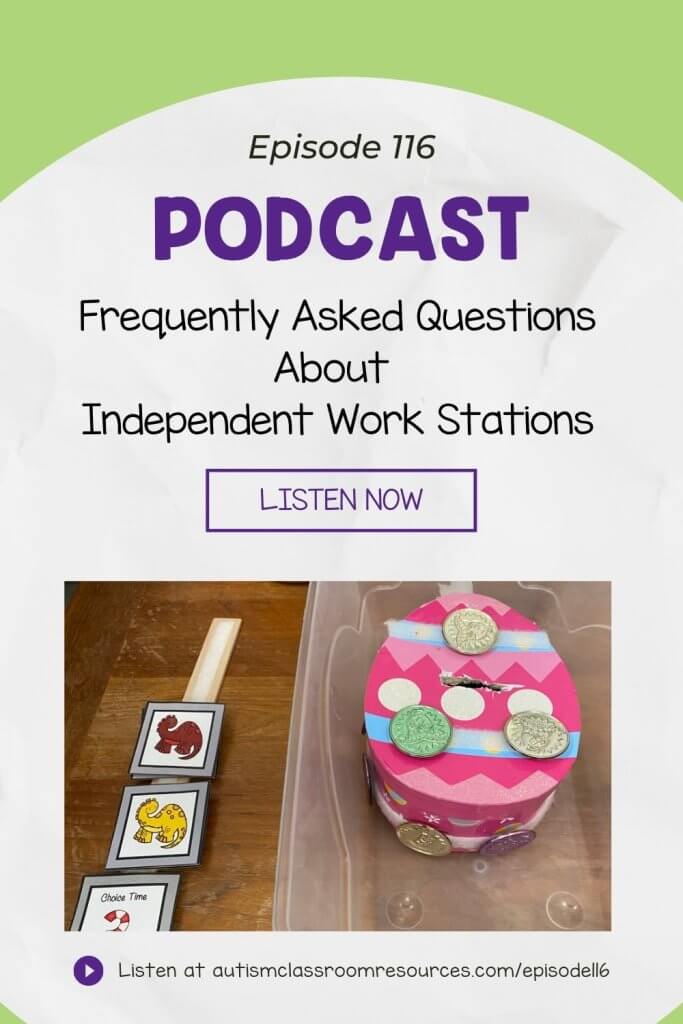 Today marks the completion of my podcast episode series on independent work systems! Over the last few weeks, I've talked about why we use these systems in the classroom as well as critical elements and frequently made mistakes in implementing them. In this episode, I wrap it up by discussing some of the most common questions I get about these independent work stations and some of the things educators struggle with when setting them up.
1:58​ – What do you do if a student never finishes the work?
5:53 – How do you get your staff to stop talking when prompting students?
8:15 – Does a student need to have their own independent work station?
11:26 – What if a student doesn't yet have any skills independently to practice in the system?
Join us inside the Special Educators Academy for your 7 day free trial.
More Workbasket Resources
GET ALL THE VISUALS AND ORGANIZATIONAL TOOLS YOU NEED to start independent work in your classroom.
These kits include an e-book with directions on setting up independent work systems and using the materials included, data sheets for tracking progress, visuals for the bins and schedules, what's next visuals, and mastery sheets to keep track of which students have mastered which task.